2016-01-08 Views: 2638
Mileage of 110cc Motorcycles in Bangladesh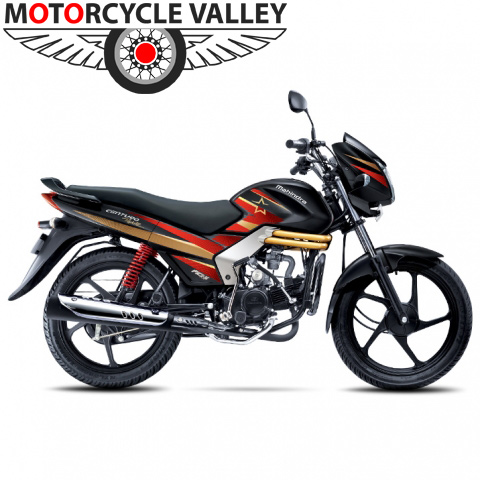 Motorcycles have become an essential part of our day today life. People of every age are using motorcycles for their better and faster communication. Because of smaller size and affordable price this vehicle is getting more popularity day after day. Different companies are manufacturing motorcycles to fulfill the demand of the motorcycle lovers. There are different categories of motorcycles are also available in Bangladesh, such as sporty motorcycles, commuter motorcycles, cruiser motorcycles and scooters. Among these categories commuter motorcycles are very popular in our country because of their long lasting life and reasonable price. Commuter motorcycles are also divided into some segment on the basis of their displacement cc, but there is a common important side of these commuter motorcycles which is their mileage. Today we will see the approximate mileage of popular 110 cc commuter motorcycles in Bangladesh from bellow the lines.
Mahindra motorcycles:
This company is one of the leading motorcycle manufacturing company in India. Mahindra Two Wheeler Ltd. started their journey in 2008 with 65 years experiences of Mahindra Automotive. There some popular 110cc motorcycles which are available in our country.
Mahindra Arro: This is one of the great 110 cc motorcycle from Mahindra Company. This motorcycle will give around 60 KM/L.
Mahindra Centuro Rockstar: This motorcycle is one of the latest creation of Mahindra. This 110cc motorbike can give a mileage of 55KM/L
Mahindra Pantero: Mileage of Mahindra Pantero is near by 65 KM/L.
Mahindra Centuro N1: This motorcycle can give a mileage of 45 KM/L.
Mahindra Centuro Disc Brake: Approximate mileage of Mahindra Centuro Disc Brake is the same as Mahindra Centuro which is 55 KM/L.
Walton motorcycles:
Walton is one of the well known brands in Bangladesh who are providing different categories of motorcycles and their demands are also increasing day after day. There are two popular 110cc motorcycles available in our country from Walton.
Walton Fusion 110cc: This motorcycle can give an approx mileage of 35-40 KM/L.
Walton Fusion 110EX: Walton Fusion 110EX is the upgraded version of Walton Fusion 110. This motorcycle can give a mileage of 40 KM/L.
TVS Metro Plus: About this motorcycle it can be said that this motorcycle is the mileage king. This motorcycle from TVS can give a mileage of 86 KM/L.
Zaara 110 Digital: Zara is purely a Chinese brand. Their one of the finest 110cc motorcycle is Zaara 110 Digital. This motorcycle can give an approx mileage of 63 KM/L.
So at last for the better information of the viewers it is better to say that the top mileage of a vehicle depends on different situation and condition, such as what types of road a rider will ride at, condition of engine, engine oil, how much weight does the motor bike will carries on it etc. That's why no vehicle manufacturing company can ensure you about the mileage of a motorcycle. So the mileages which are given above are not fixed.
Be happy and drive safe.