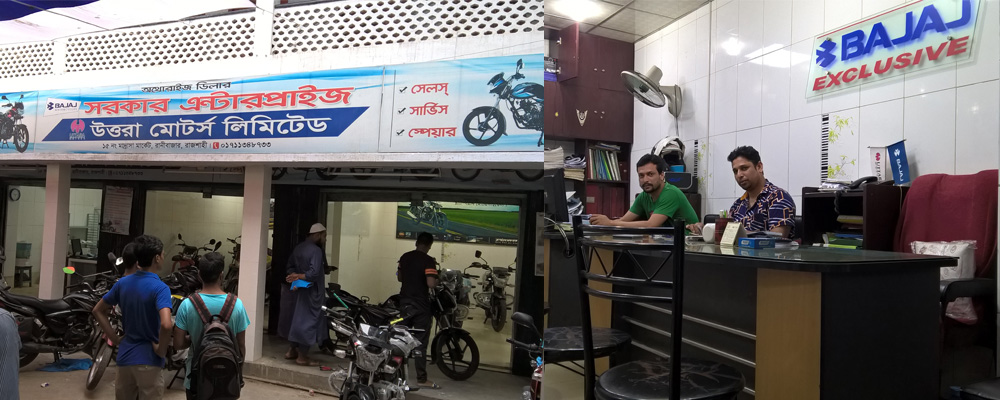 Sarkar Enterprise
Rajshahi
Buyer Ratings on Sarkar Enterprise
3 buyers feedback

Showroom Location
8.7
Showroom Environment
8.7
Behavior
7.7
Technician Skills
8.3
Spare Parts Availability
9.0
Sarkar Enterprise Offer!
৬০% ডাউন পেমেন্ট দিয়ে ৩মাসের কিস্তি সুবিধা
Sarkar Enterprise is a trusted organization for Sales, Services, Spare Parts of Bajaj motorcycle brands in 15, Madrasa Market, Ranibazar, Rajshahi, Bangladesh. Their service hours are listed below. So you can call or get services from them within that time.
Service(s)
Sales, Services, Spare Parts
Open Hours
Saturday : 10:00am to 08:00pm
Sunday : 10:00am to 08:00pm
Monday : 10:00am to 08:00pm
Tuesday : 10:00am to 08:00pm
Wednesday : 10:00am to 08:00pm
Thursday : 10:00am to 08:00pm
Friday : Closed
Total Search: 9212