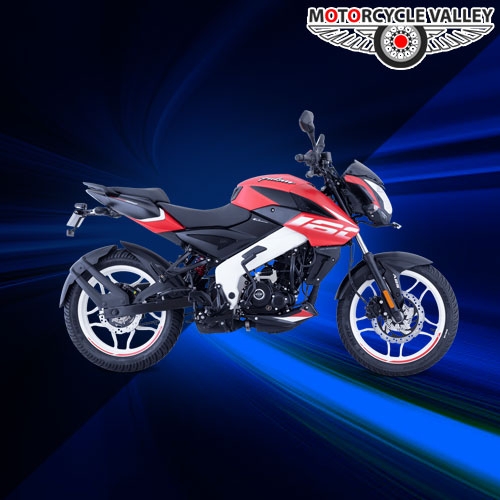 No introduction needed for Bajaj Pulsar series, and one of the most powerful variant among this series is named NS160. Now that package is with new things and in a Refresh tone. Bajaj recently introduced Bajaj Pulsar NS 160 Refresh into their lineup and it is one of the top-of-the-line motorcycles by Bajaj. With its excellent features, handling, braking and sporty look, the Bajaj Pulsar NS 160 has been one of the best 160 motorcycles in Bangladesh for many days. However, the market is changing and so does the peoples demand. Talking about something new, changes, here we are, Bajaj introduced Bajaj Pulsar NS160 Refresh edition.
Bajaj Pulsar NS160 Refresh Key Features
-Dual Disc with single channel ABS
-Fi engine mated with DTS-i
-All new stylish color graphics
-Large Fuel tanker
-Wolf eyed headlamp.
-AHO (Automatic Headlamp on)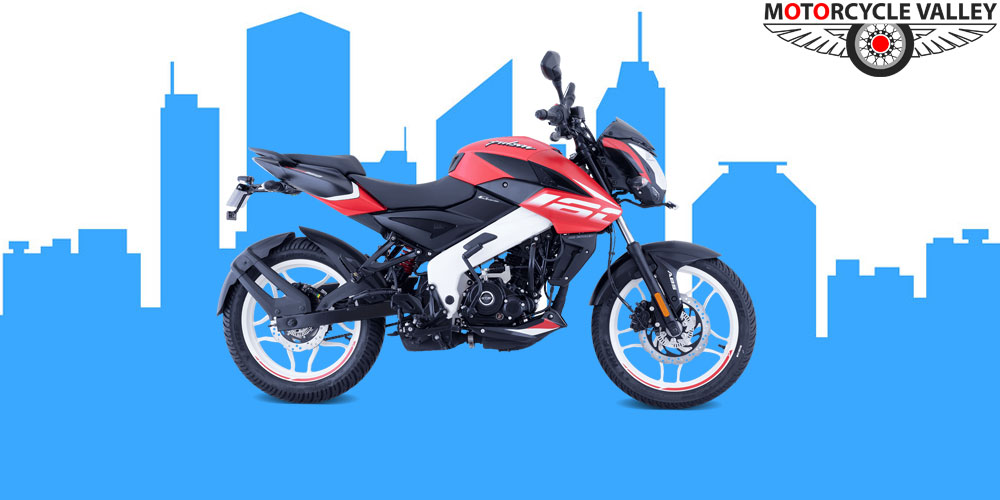 Design and style:
The Bajaj Pulsar NS160 Refresh is a naked sports commuter, which is built with upgrade features and modern age styling. The same body frame remains like the previous NS 160 models, but the color contrast and graphics has changed its overall cosmetics. Consequently this new Refresh is now more aggressive and Muscular. Ebony black blue, Ebony black red are the two color schemes, and both the variants come with similar decals. The decals of the bike make it look very much sporty and gives this machine a street fighter look. The curves and edges of the bike make it look very forceful. Underbelly sports exhaust, stylish white colored alloys, and newly featured fuel tanker shading makes this bike way more attractive than before. Twin Disc setup combined with ABS, not only surges the braking power of this bike, but also upsurges the overall handling. Pulsar NS 160Refresh also has a three-part handlebar setup just like its most of its ancestors. This type of handle bar matching with the split seats gives a very sporty vibe to the bike. NS 160 Refresh also contains illuminated switch gears, which is the sign of legendary Pulsar series. With the new Bajaj Pulsar NS 160 Refresh you will not only meet the new look of power, but also you will experience the essence of new Design and style.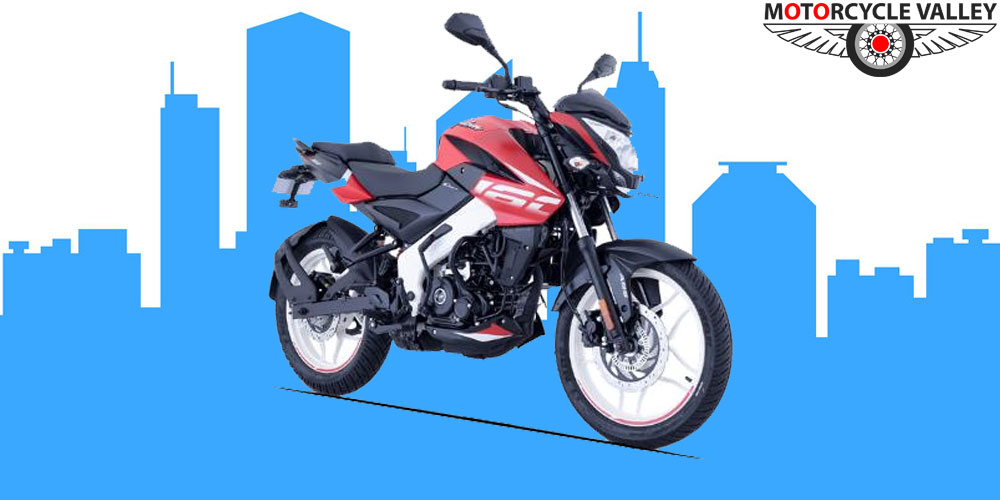 Body Dimension:
The Bajaj Pulsar NS160 series always considered as taller bike comparing to other series. NS 160 Refresh is a fairly a tall bike, with high seat height. The length, width, height, and weight of the Bajaj Pulsar NS160 Refresh are 2017mm, 803.5mm, 1060mm, and 148kg, respectively. The bike has a wheelbase of 1370mm, which is quite good to keep it stable at corners. The ground clearance of the bike is 177mm. This bike has a 12liter tank, which is very much suitable for long rides out of town.

Engine and Transmission:
The Bajaj Pulsar NS160 Refresh is mated with a with a 4-stroke, single-cylinder, and 160.3cc engine, which has the DTS-i technology with FI. The engine is oil-cooled and delvers out 16 PS of power @ 9000rpm and 14.2Nm torque @ 7250rpm. Regarding this type of power you can surely consider this bike as a new look of power. The bike is estimated to provide a mileage of around 35-40 KM/L on average. Note, Bajaj Pulsar NS 160 Refresh will be available in both FI and carburetor edition. All the engine features will remain the same. The Bajaj Pulsar NS160 Refresh has a basic wet multi-plate clutch system. The Bajaj Pulsar NS160 Refresh has a 6-speed gearbox, and this bike can reach an approximate top speed of 120/30 KM/H.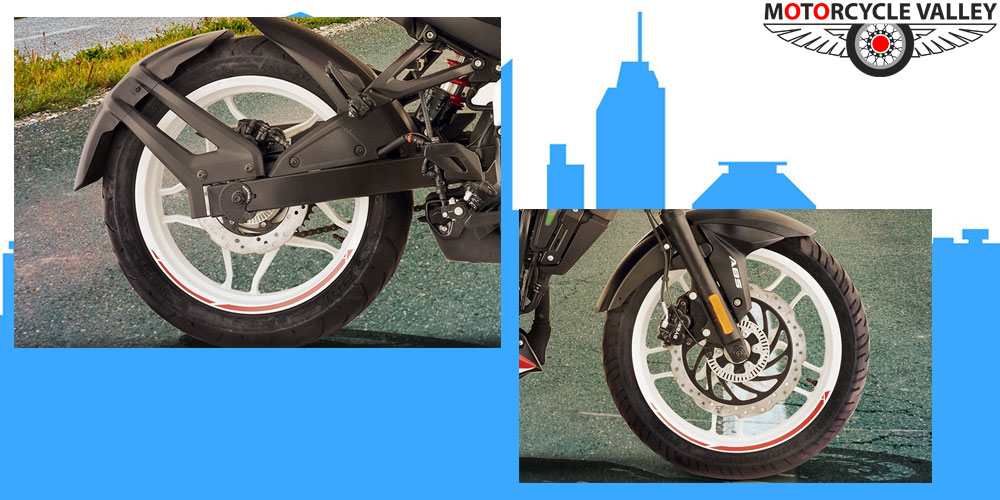 Brakes and Tires:
The Bajaj Pulsar NS160 Refresh has a twin-disc braking setup with single-channel ABS. The front disc is 260mm in diameter equipped with ABS. But the addition of the rear disc makes the braking performance and handling of the bike much better.
As we mentioned earlier the Bajaj Pulsar NS160 Refresh gets stylish alloy wheels. The front and rear wheels have 90/90 and 120/80 tires, respectively. While, Bajaj missed to overcome the complaint that users says about the thin tires of NS series. Both tires could have been a tad thicker. Due to these type of leaner tires lack of confidence while cornering and wet road riding can be seen more regularly.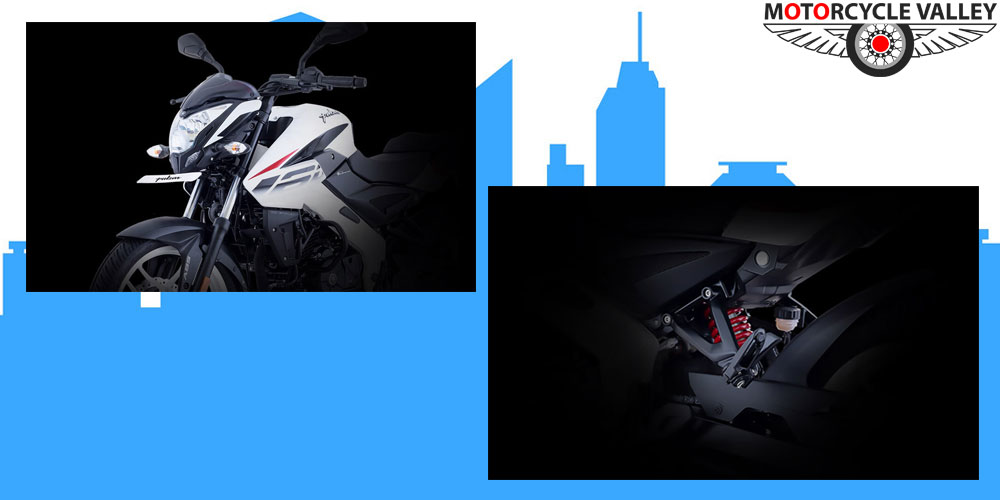 Suspensions:
For the new Bajaj Pulsar NS160 Refresh Bajaj has installed basic telescopic forks as front suspension. The rear has a Nitrox filled mono-shock suspension. According to our country roads, the front suspension takes care of speed bumps fairly, and the rear also performs quite well at corners.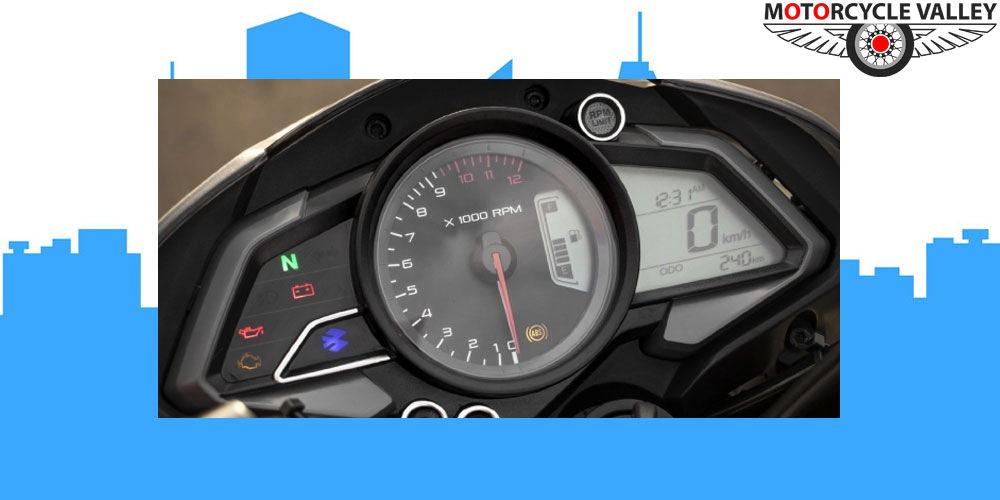 Meter console:
The Bajaj Pulsar NS160 Refresh comes with a partially digital instrument cluster. The instrument cluster contains of an analog RPM counter. On the other hand, the speedometer, odometer, trip meter, and other necessary gauges are fully digital.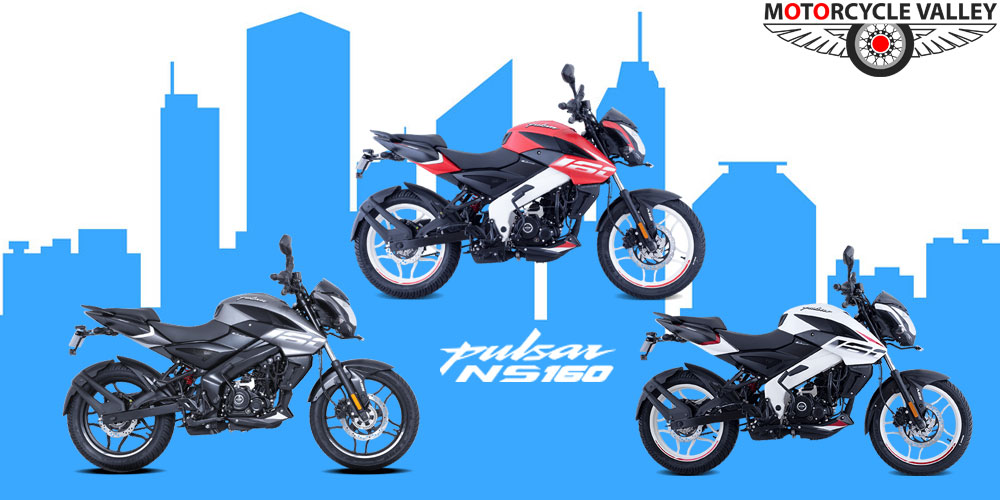 Verdict:
As the company is saying The Bajaj Pulsar NS160 Refresh is the new look of power, while watching all the features we can say that is somewhat true. Now the authenticity will be proved by the user's opinion. This bike is made for is for thrill-seekers and the new Street fighter look with aggressiveness says it all. . The Bajaj Pulsar NS160 Refresh is for people who are looking for speed and acceleration. Finally it can be considered that, Bajaj Pulsar NS160 Refresh is a great bike with great specifications.