After a long wait finally last year our government increases the CC limitation in our country and for that reason many of interesting, well featured and extreme looking motorcycles are headed to us. worthy and classy motorcycles are offered from the Japanese, Indian and Chinese motorcycle companies at the new 165cc segment for our country and if we have to talk about those classy and eye-catching bikes we have to mention Lifan KPR 165R Fi in that list. This Chinese motorcycle comes with excellent and advanced features with sporty posture which can easily take place to a sporty bike lover's heart. Before this model the previous version named LIfan KPR 150 was running with dignity in our country roads, so based on that reputation of the old model the manufacturing company is expecting a good response from this sports category bike as well. So let us check out the new added things in this new 165 version of Lifan KPR.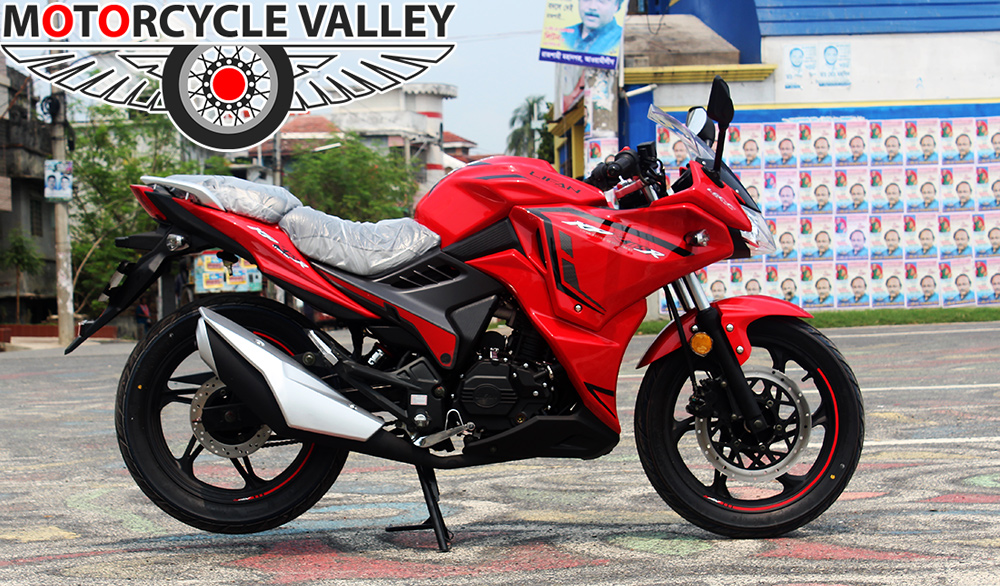 Dimension and Looks
These two things are related with each other, a good dimension of a bike gives the overall bike a good posture to look at. At Lifan KPR 165 we can have this good combination. Talking about the dimension of this bike we have 2050 length, 780 mm height, and 1150 mm width. At the wheelbase the measurement is 1330 mm and the ground clearance is 180 mm. it has large size and well shaped fuel tanker which contains 16.6 L fuel. Kerb weight of this new model is 150 KG which can carry a max load of 140 KG. This kind of dimension gives the looks an attractive charm, larger fuel tanker with two side faring gives the front portion a sporty looks. To complete the overall sporty posture, it has split seat and excellent color combination. Dual Disc, well designed alloy, front headlamp kit, newly designed silencer pipe and the rear fender makes this bike most alike a sports bike which can catch the eyes. On the whole this bikes design and looks are mostly similar like the previous model of 150 but the charm is increased for the riders with new graphics and colors combination.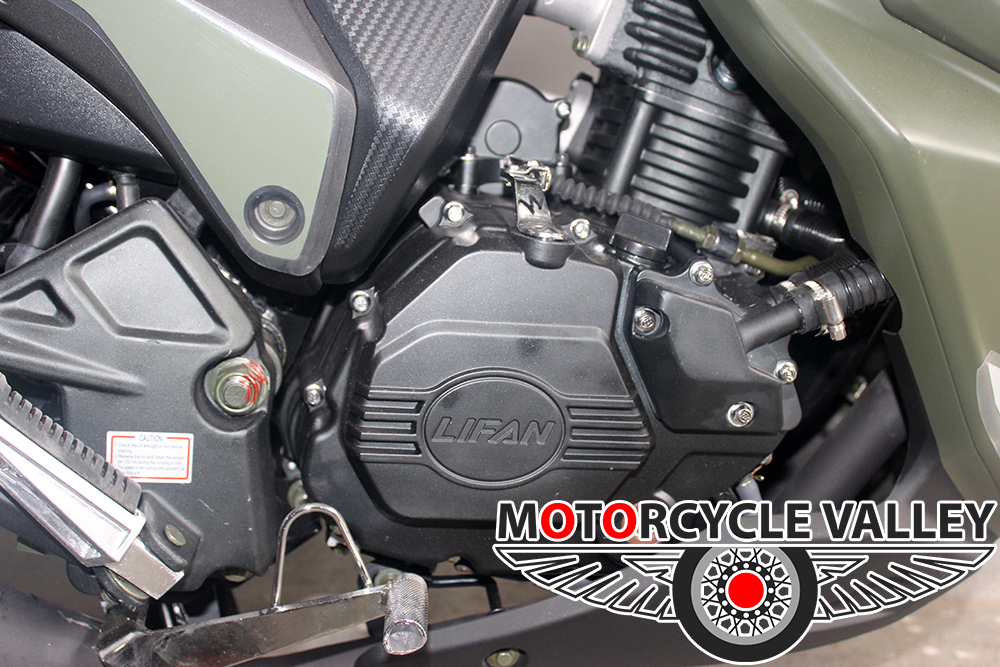 Engine and Transmission
Power source of a motorcycle, not only a motorcycle but also any vehicle is the engine. If the engine offers better performance and power then riding becomes great full to all. This new Lifan KPR 165 comes with four stroke, single cylinder 165 cc engine and this engine can produce 12.5 Kw max power @ 8000 RMP and 17 NM @ 6500 RPM. For the cooling system liquid cooling technology is used at this engine and for that reason long time riding might possible with the engine without extra heating. The compression ratio of this engine is 11.4:1 and it has a six speed gear box to run the bike smoothly. New added fuel injection technology is placed inside this engine instead of carburetor for premium performance and low fuel cost. As the output for this technology company is claiming around 150 KM/H top speed and satisfactory mileage. To fire up the engine this bike holds electric starting option.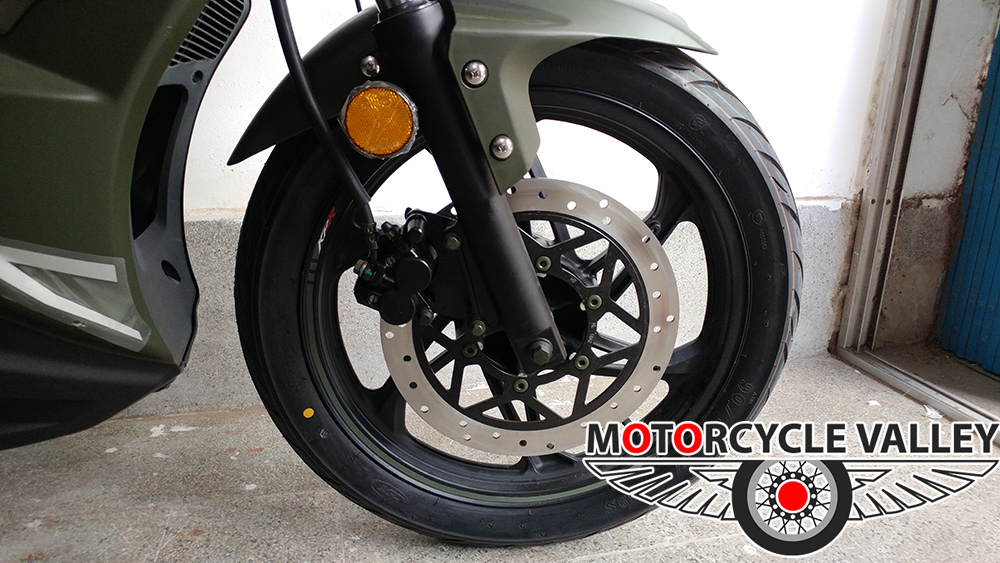 Suspension and Brakes
These two things are needed for better controlling, comfort and stability at any conditions and most importantly for the safety. If we look carefully at this new KPR 165 we will find telescopic suspension at the front side and MONO suspension at the rear part. Both these can provide stability and comfort. For better controlling and safety both side Disc brakes are placed at this new model like the older version. So more or less safety features are there for the riders.
Tyres and Wheels
Tyres and wheels remain the same like the previous 150cc KPR. Both side Alloy rims and tubeless tyres are placed and there measurements are 90/90-17 front and 120/80-17at the rear.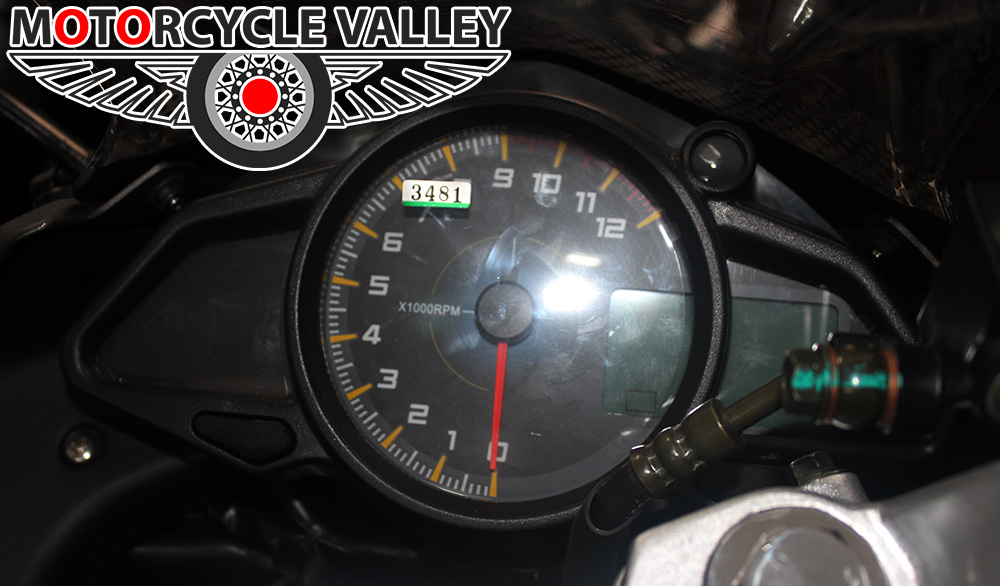 Electrical and meter console
To fire up all the electrical and staring option this bike holds 12V maintenance free battery, with it all the electrical feature like Projector LED headlamp, LED side indicators, DRL rear Light all runs perfectly.
Meter console of this bike is very stylish and holds the combination of both digital and analogue features. It has a large size round shape RPM meter at the left side of the meter panel and fully digital panel is placed on the other side. At the digital panel we can have, Clock, low fuel indicator, ODO meter, speedometer, gear indicator and this whole thing is lighten with blue lights which makes the meter panel gorgeous.
Verdict
So finally after watching all the features we can see, the engine power output, cc and for better performance the whole technology has been replaced at this bike. FI technology is placed instead of carburetor so hopefully the engine performance will increase more than before. On the other side looks remains almost the same accept the graphics and few things. So it can be expect that with the same name and flavor riders can have more tasty experiences with this upgraded version. As this bike is also considered as the Chinese CBR in Bangladesh so let's hope for the best. No complaints should be seen because this bike is not short of feature and it is well upgraded from the past so now it is up the performance which will decide the fate of this new version.

New Lifan KPR 165R Fi is available with three colors and they are RED, Green and Black.