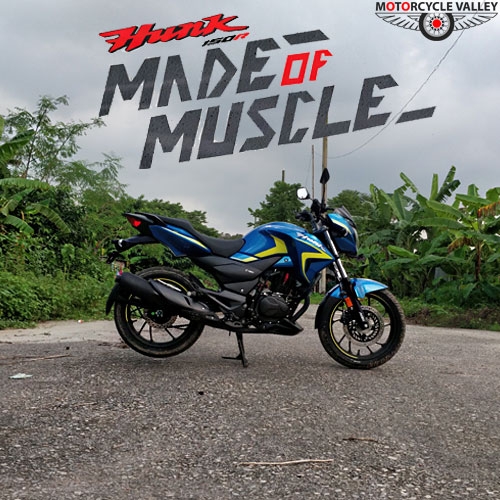 Hero is one of the top five motorcycle brands in our country. They have been bringing their beautiful bikes to the Bangladesh market for many years. They are trying to give good quality bikes at low prices keeping in mind the needs of the customers, facilities, budget, features etc. Truth be told, Hero has really been able to do that because the bikes they have between 100 and 160cc are very expensive. Among the 150, Hero has a beautiful, popular and well-known bike which is also very popular in our neighboring country India. Surely you understand which bike I am talking about.
Yes it is 'Hero Hunk 150R ABS'!
This Hero Hunk bike was born in 2007. Since then, Hero Hunk has taken the place of trust and love in the minds of customers. Due to the huge popularity of this Hunk, Hero has tried to give more facilities at low prices and in view of this we have seen that they have brought many models of this Hero Hunk in the market of Bangladesh. This time they have added a new bike to their Hero Hunk series called Hero Hunk 150R ABS.
The Hero Hunk 150R ABS bike is going to be a beautiful and attractive bike in the market of Bangladesh in the 150cc segment. Hero has tried to give all the updated features with this bike. I will discuss all the more features of this bike with you today. So let's take a look at the features of this new Hero Hunk 150R ABS bike.
What are the special features of this bike:
-Aerodynamic design
-Powerful BS4, 149cc engine.
-ABS braking system
-Sporty side cowl and massive fuel tanker
-Sporty Belly Pan
-Step Adjustable Monoshock Suspension
-Thick front and rear tires
-Double disc braking
-Wolf Eyed LED Position Lamp
Design and Dimension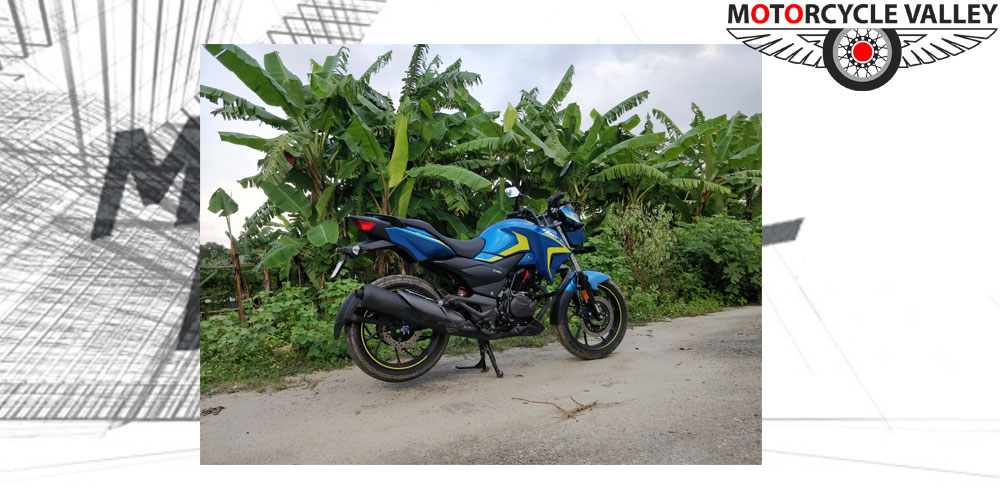 In terms of design, this new Hero Hunk 150R ABS bike has a completely new idea. The fuel tank looks very nice for its muscular and graphical features. The aerodynamic shaped bike has a new look. We have seen in previous Hank bikes that the fuel tanker is very muscular and now this new Hero Hunk 150R ABS bike uses different muscular body and fuel tanker which have a good effect on the design. From headlights to tail lamps, Hero has tried to design everything perfectly and that is reflected in this bike. The design also feels a lot more muscular as every part of the bike is more muscular than before and with that the sporty belly pan design has increased a lot.
On the other hand, this bike has dimensions of 1072mm in length, 2062mm in width and 778mm in height. The seat height of the bike is 795mm and the ground clearance is 165mm. The wheelbase of a bike gives you an idea of ​​how good its balance and controlling will be. In addition to a fuel tanker with a capacity of 12 liters of oil, this bike weighs 142kg. In terms of dimensions, the bike is a very suitable bike for the roads of Bangladesh.
Engine Features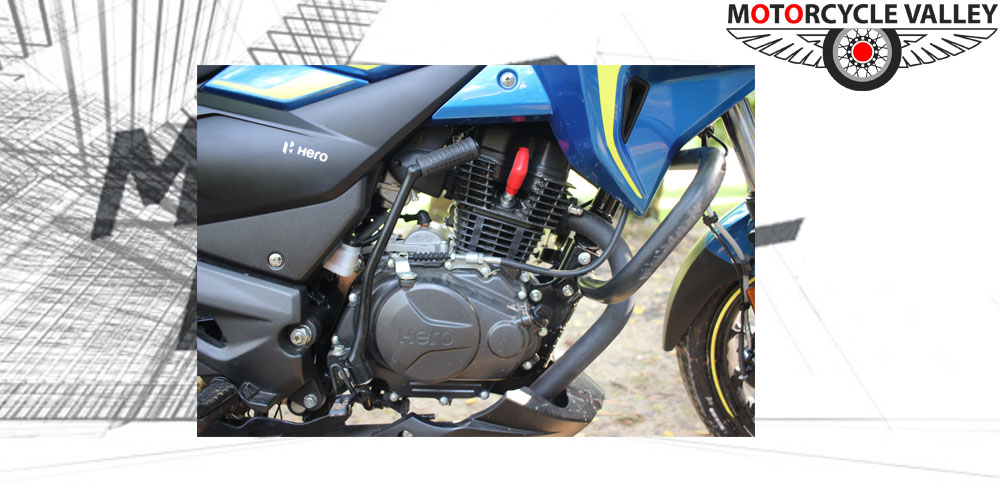 We know that the Hero Hunk pre-bikes used powerful engines. The engine should be changed or updated to keep pace with the times and that too has been changed in this bike. The engine of Hero Hunk 150R ABS bike uses 149cc single cylinder, 4 stroke, 2 valve, OHC engine which is capable of producing maximum power 14.4 bhp @ 8500 rpm and max torque 14 Nm @ 6500 rpm. Other features of the engine include 5 manual transmission gear system, electric and kick start options, weight multi plate clutch. Hero Motocorp is hopeful that their engine will be able to give much better performance and give the rider a smooth riding feeling.
Break and Tyre: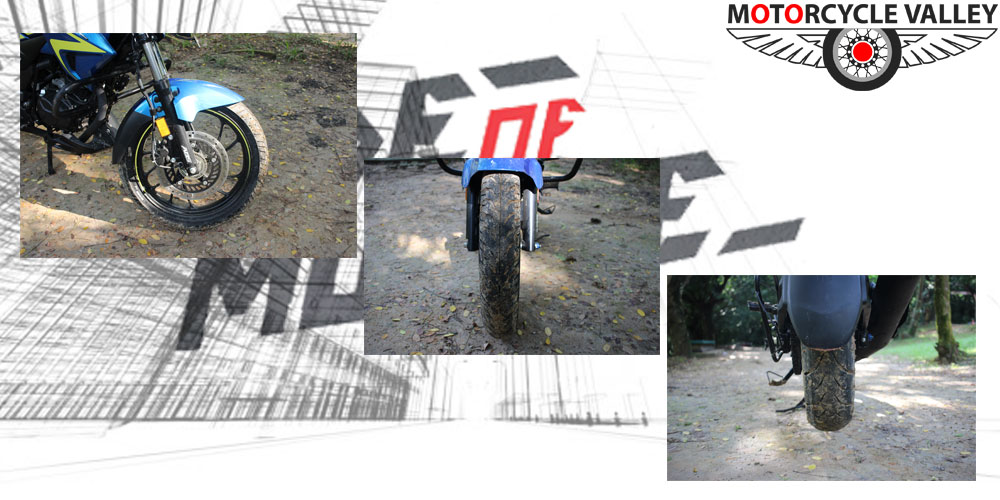 A bike needs a good engine as well as a good braking system. Hero has used single channel ABS with double disc brakes to ensure this good braking system. ABS braking will make riding much safer and braking more powerful. Hero used ABS with 276mm Pital disc brakes on the front of their Hero Hunk 150R ABS bike and 220 mm Pital disc brakes on the rear wheels. It is hoped that this braking system will make the rider's ride safer and more comfortable. There are two variants of this bike, one is double disc and the other is single channel ABS braking system with double disc.
Looking at the tires, it can be seen that the size of the front tire is 100 / 80-17 and the size of the rear tire is 130 / 70-17. The tires of this new Hero Hunk 150R ABS bike are thicker than the previous Hunk which will make the control, braking, balance much better. Note that tubeless tires have been used in this bike as in the past.
Suspension & Seating position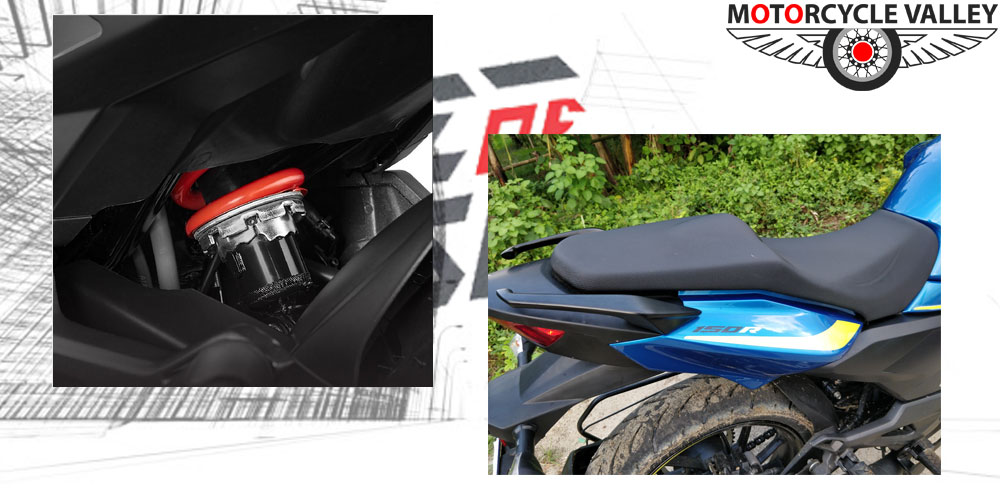 We've noticed for a long time that Hero has tried to update their new Hero Hunk 150R ABS bike. In the same way, Hero has given a very good look at the suspension. This bike has telescopic fork antifriction bush suspension on the front and monoshock suspension on the rear. The special advantage of this monoshock suspension is that it is 7-step adjustable so that the rider can adjust the suspension of this bike at his convenience. Notably, this is the first time Hero has added monoshock suspension to their Hunk series.
Looking at the seating position, it can be seen that this bike has sporty single seat which is very spacious and here the rider and pillion can ride very comfortably. Good quality cushions have been used in the seating position.
Electrical and meter consoles: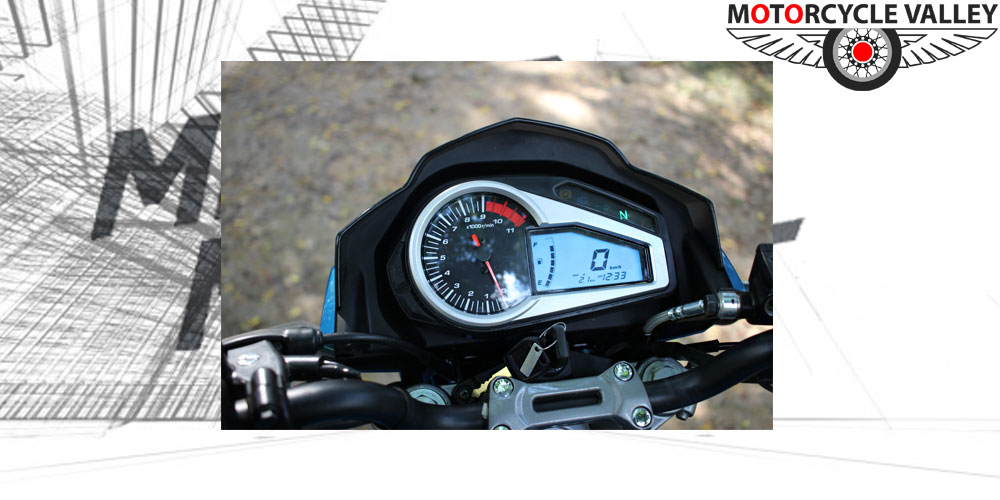 The most interesting thing about the electrical and meter consoles is the engine kill switch. This engine kill switch we did not see in the previous Hero Hunk series but keeping pace with the era as Hero has changed a lot in their new Hero Hunk 150R ABS bike so the electrical and meter console of this bike has also changed a bit. The meter console has all the necessary features of a rider including digital Speedo meter, analog RPM meter, and odometer.
Electrical features include a 12 volt battery, halogen headlamps, LED lamps, side indicators, Wolf-eyed LED position lamps, LEDDRL and all the necessary features.
Hero Hunk is available in 3 different colors – SPORTS RED, BLACK and TECHNO BLUE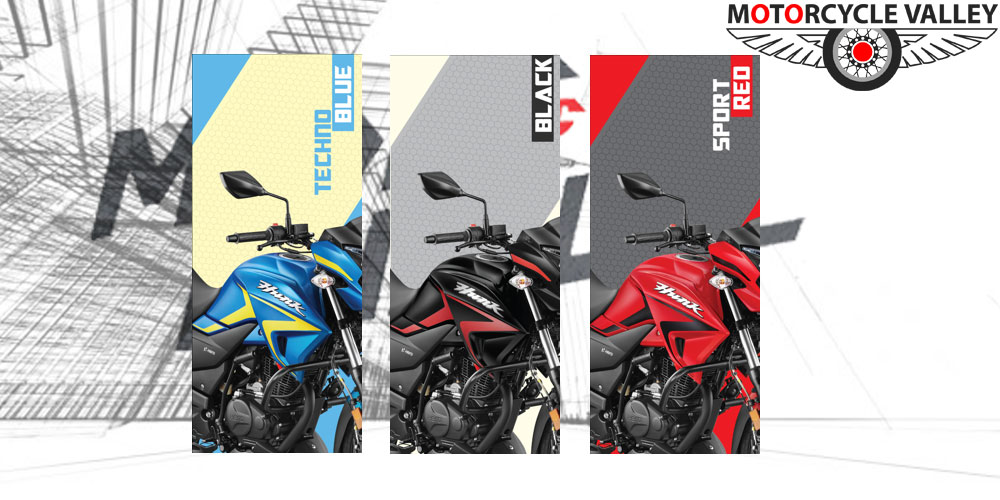 It is hoped that this bike will be well received in the Bangladeshi market and will be able to win the hearts of customers. Just as the previous Hero Hunk series has received a huge response in the Bangladeshi market, this new Hero Hunk 150R ABS bike will be able to gain a lot more popularity.