2016-07-20 Views: 1568
Owned for 1year+ [] Ridden for 10000km+
TVS Apache RTR 150 motorcycle ownership review by Hossain Mithu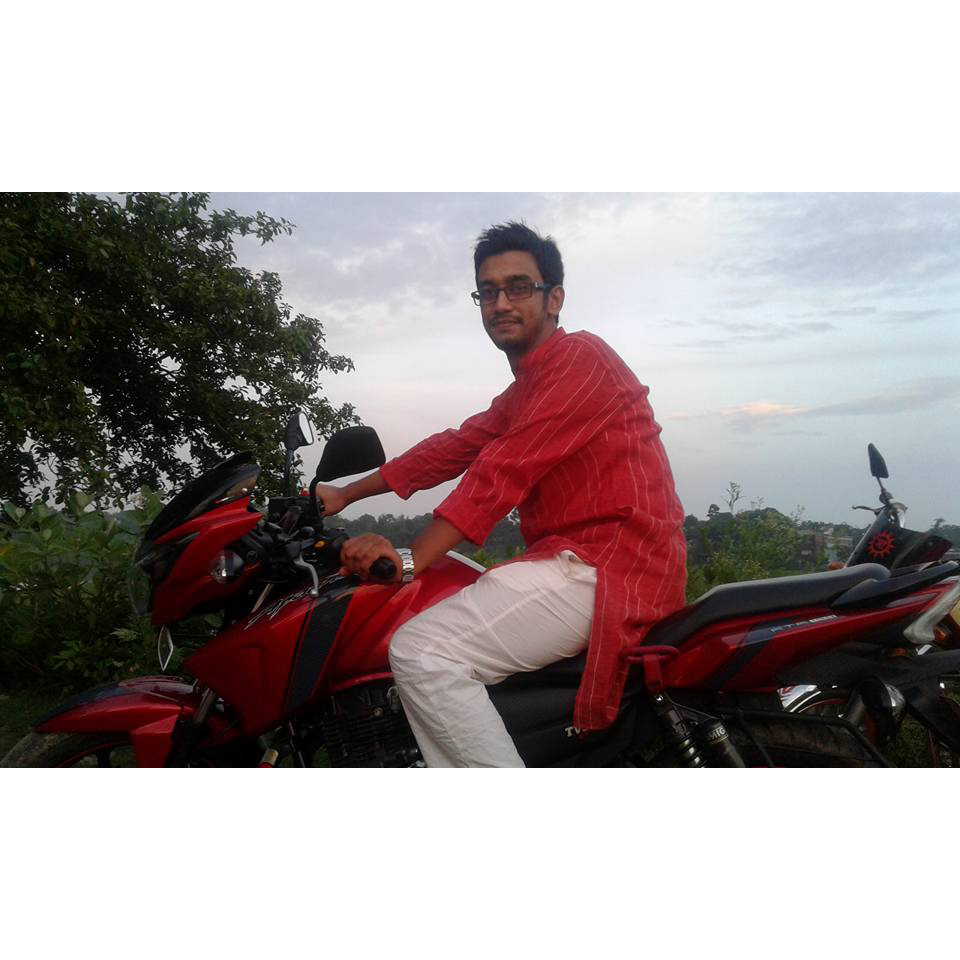 In my opinion for city travelling or short journeys motorcycles are the best vehicle among all. My name is Hosssain mithu from my childhood I wanted to have a motorcycle as my own vehicle, I don't know why but I am very much passionate about motorcycles. Because of this reason I learned riding motorcycle at age of 12. My family never ever supported me to have my own bike because of this reason I was very disappointed. After I passed the higher secondary exams my father gave me an offer, if I get myself admitted to a public university then he will buy me a brand new motorcycle. Since then I tried hard and sole and admitted myself at university of Rajshahi. After that my dream comes true and after six months my father bought me a motorcycle which I loved the most named Apache RTR. Two and a half years passed I have many enjoyable memories with my motorcycle. Now I want to share those memories and the performance of my bike for the other users or who want to have this bike.
The day I acquire my dream:
Having my own bike was a dream to me and that dream come to an end at the year 2014. I was regular attending my class at my university and one day my father asked me to come home immediately. The very next day I reached my home at the noon because it was not so far. My father said we are going to buy your bike at the afternoon. At that time I was shocked but very much happy. My father knew that I always wanted to have Apache RTR 150 motorcycle since its arrival at the local market. I wanted to have this bike because it is very stylish, reasonable in price according to its features and fuel efficient as sports category motorcycle. That day was June 29, 2013 when my dream comes true. Me and my father went to the nearest showroom of TVS and purchased my dream bike.
Engine performance of my bike:
Those people who use this bike know that TVS motorcycles are build up with good quality engine and their performance also superb. Over two years I am riding this motorcycle and I have only a few complains with the engine performance and it natural because it is a mechanical thing. I am regularly using this bike and it is giving me good performance. I didn't need to service my engine till now. Because of good torque and power this bike is providing me great speed.
Riding and comfort:
I think these two things are related with each other. Because without comfortable journey makes your riding experience very charming. Thus this bike contains sports chassis but the sitting position is very comfortable for almost every types of user. Without that this bike contains good dimension from all the side which help the riders to different types of situation for pleasant riding. It has good braking, suspension which works perfectly at any roads and condition at least I am getting this support for two and a half years. I have ridden this bike to different roads and situation it doesn't disappoint me at all. I have experienced very comfortable riding.
Controlling:
Controlling this bike is very easy at both normal and good speed but because this bike contains heavy weight sometimes it bothers. But because of well made dimension cornering with this bike is very easy. I am pleased with its controlling. Sometimes it vibrates more than the other bikes at good speed but it can be controlled.
Speed and mileage I get:
Apache RTR is really good at speed it is known to all I guess. I have crossed 115 KM/H speed for many times. With this type of speed every rider should be happy and it can be said better rider then me can exit more. At the mileage this bike satisfied me. Because I am getting 45 KM/L mileage still know.
Pros:
- Good controlling
- Speed is awesome.
- Brakes and suspensions are effective.
- Powerful headlight.
- Excellent throttle.
Cons:
- Engine heated up really early.
- Chain gets loosed very early.
- No chain cover.
These are my watching with my bike and I can say other riders who want to use this bike they can use undoubtedly. This motorcycle is very durable and it is very much capable for long term use.
Drive safe, wear helmet.