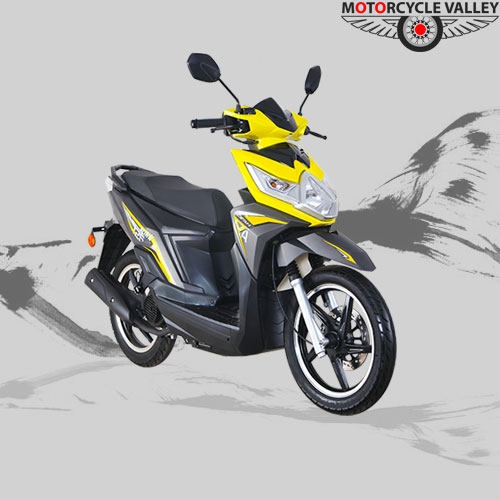 Among the Chinese motorcycle manufacturing companies Lifan seems to be very prominent in Bangladesh. They have introduced a few models that are really amazing and still making impact in our local market. Lifan seems to be short of good quality scooter, as now people are giving priority simultaneously to the scooters. No worries, they are now on track. Lifan introduced a variety of scooters for the user satisfaction and Lifan KPV150 already getting popular. As mentioned series! Next up we have Lifan Blink 125. Decent looking mighty blink looks adequate and reasonable for the users. The design and body graphics Lifan has given for Blink 125 seems to depict of style and politeness. On the other hand, as a 125 cc scooters it is packed full with excellent features. So, let us checkout the features blink 15 brings for us.
Design and looks: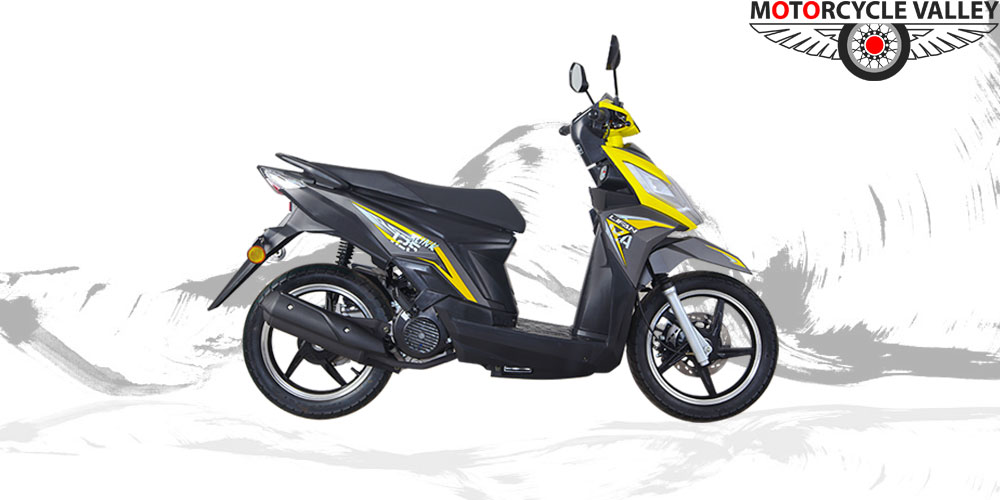 The all new Lifan Blink 125 is another new add-on at Lifan Scooter Venture. Color graphics and body design is much more modest than aggression. It looks like, those who wants a simple scooter to commute daily and needs a better look in it can grab this decent looking scooter for sure. However, the design and color graphics will match the modern trend as well. It has stylish front sharp looks that portrays, wider and sharper front headlamp mounted on the mid-section. Edgy side panels and colorful decals mixed with the color black gives good charm to this blink 125. Curvy but comfortable seats and fatty rear section is giving excellent appeal from the rear and side views. Larger size alloys on both side and glossy decals at the rear section is making the scooter a matter of giving a glance. This scooter seems to be somewhat simple but eye catchy due to the overall graphics. Without that underneath engine on the back creates much leg room for the rider and makes the scooter comfortable as well.  
Body dimension: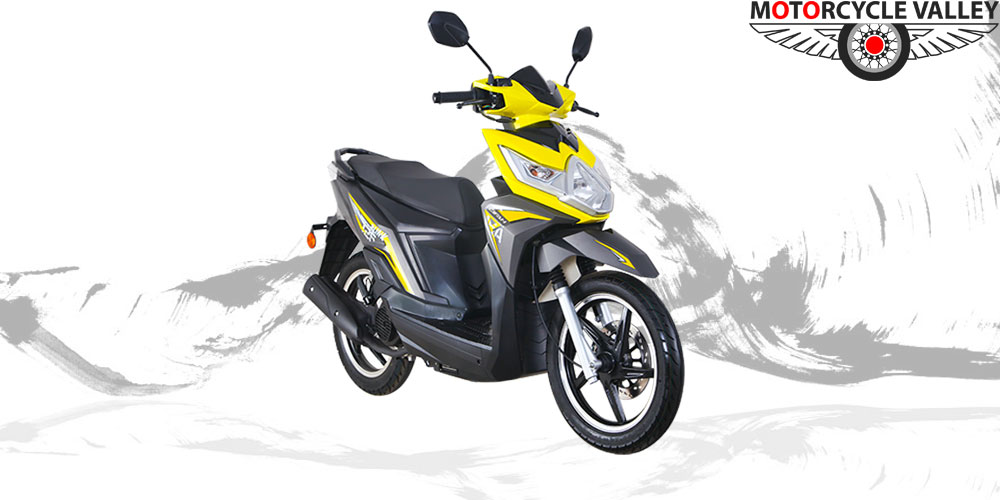 Lifan Blink 125 comes with a 5-liter fuel capacity. It has a thin but comfortable rider seat, matched with the rear section design. This scooter is ideal for short height people, because it has short saddle height of 758mm. Blink 125 has a moderate amount of 145 mm ground clearance, due to that the scooter might struggle in different hurdles. The length is 1890 mm, width is 665 mm, and the height of the Blink 125 is 1080 mm, respectively. The wheelbase of the scooter is 1265 mm, which seems to be suitable for riding smoothly. This scooter weighs a very light weight of 107 KG; as a scooter this type of weight is suitable. The overall body measures are placed over single cradle frame.
Engine and Transmission: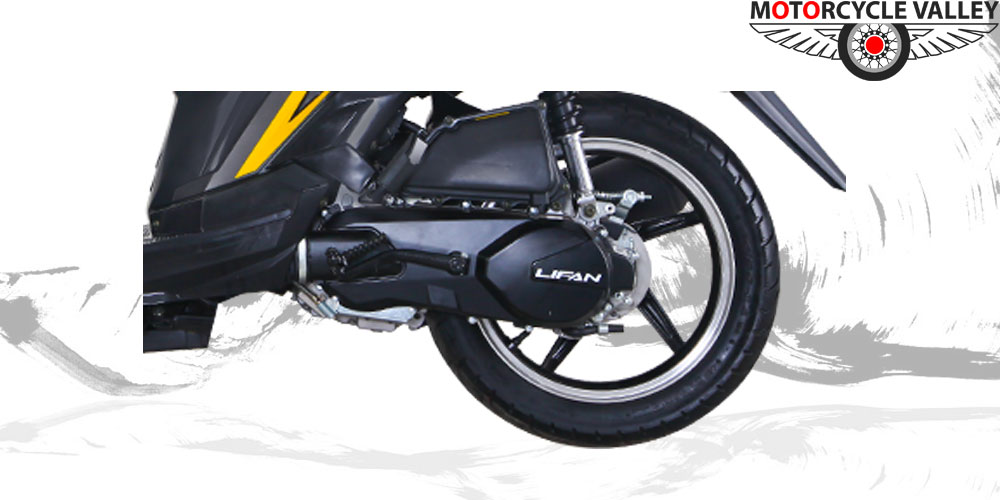 Lifan Blink 125 arrives with a single-cylinder, forced air-cooled, four-stroke 124.6 cc engine. The engine provides 6.5@7500rpm max power and 8.5@6500rpm max toque. Blink 125 is fully automatic transmission system mated. There is no gear shifting involved while riding this scooter. According to the company this scooter can easily reach the speed of 88 KM/H. The manufacturing company claims this scooter will provide a pleasing range of around 48 KM/L as well. To fire up the engine blink comes with both electrical and kick starting option.
Brakes, and tires: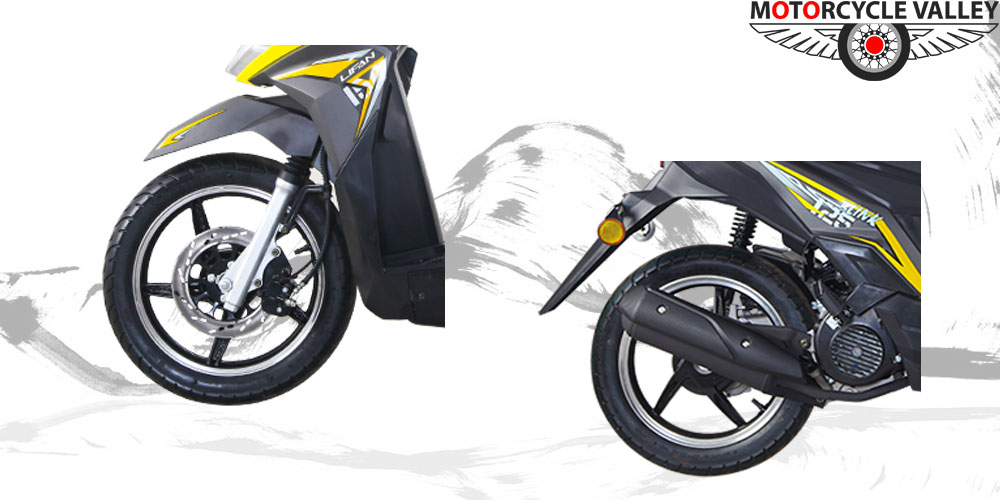 Lifan Blink 125 comes with a disc a drum brake setup as a standard. The front wheel gets a single disc, and the rear section comes with a disc, which is very much pleasing when it comes to scooters. The disc and drum setup of Blink will surely enhance the braking ability of this scooter for sure. ABS or CBS braking variant are not yet to be disclosed.
If we look over to the tire section of Lifan Blink 125, it has larger sized tires, which are placed over alloy wheels. The front tire is 80/90-14, and rear tire is 90/90-14, both are expected to perform decently and well at both dry and wet roads.
Suspensions: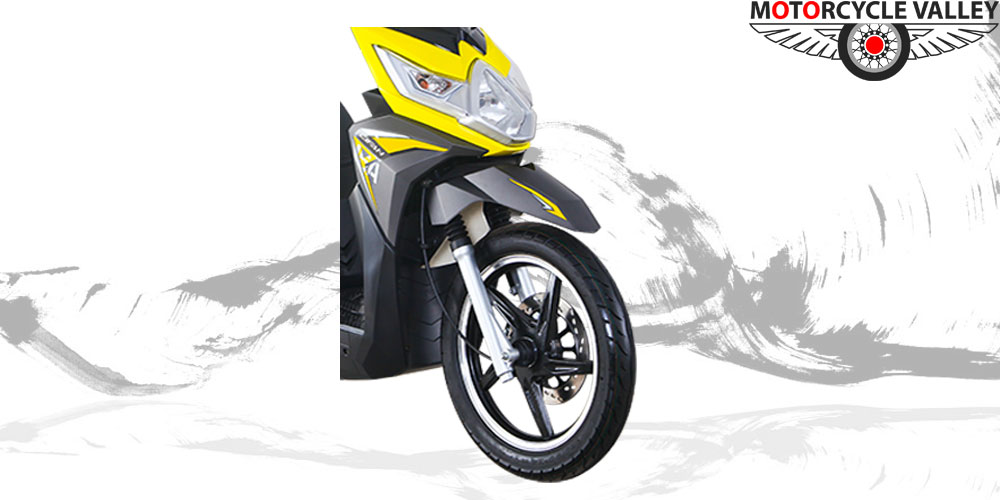 Lifan Blink 125 has the combination of regular telescopic forks and a Twin-shock at the rear. The front suspension of the bike is expected to perform effectively, as it can be expected to be off-road tuned. On the other hand, rear Twin-shock will be prominent while city riding.
Meter cluster: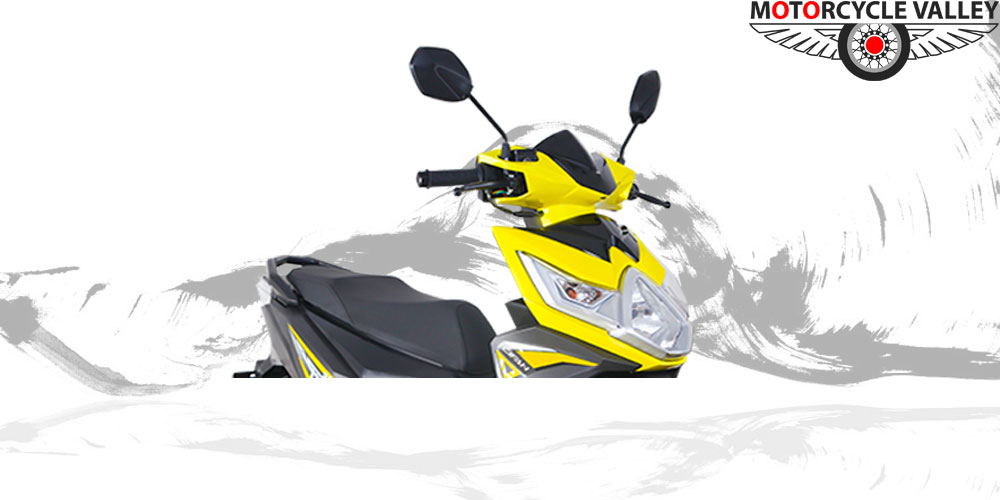 Digital meter cluster is placed for Lifan Blink 125. The instrument cluster shows the speedometer, odometer, trip meter, fuel gauge, RPM counter, and other necessary indicators. All the electrical lighting appeared in a Bulb type form and the indicator signs will be visible inside the meter cluster.
Outcome: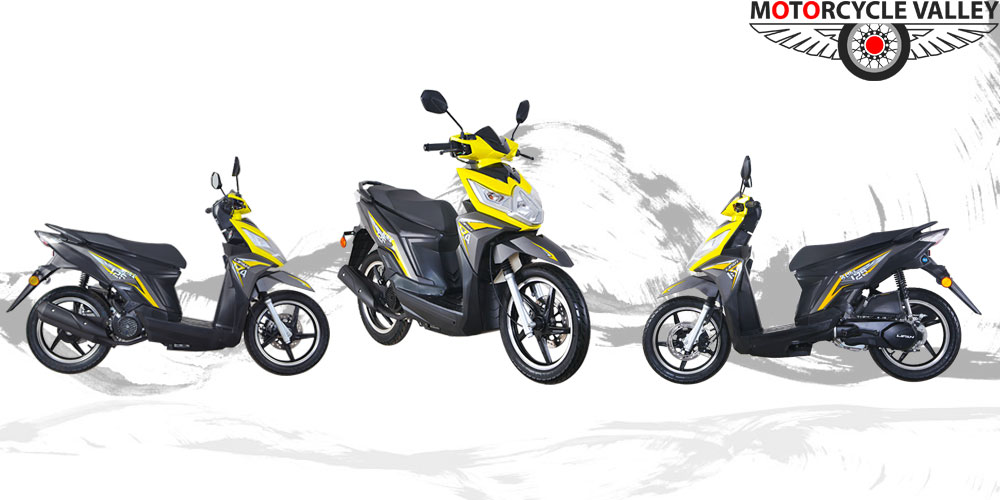 According to the features Lifan blink 125 scooter seems to be a moderate scooter for city rides. It has good to go features, there are some points, where we can expect better features. However, considering the price range and Lifan's precious records this scooter is assumed to be a performer. Now the user's feedback will be decider. Till date, this scooter only has one color variant in the market, a few more colors are to be expected from Lifan.