2016-05-03 Views: 2519
Yamaha R15 Motorcycle Ownership Review by Rakib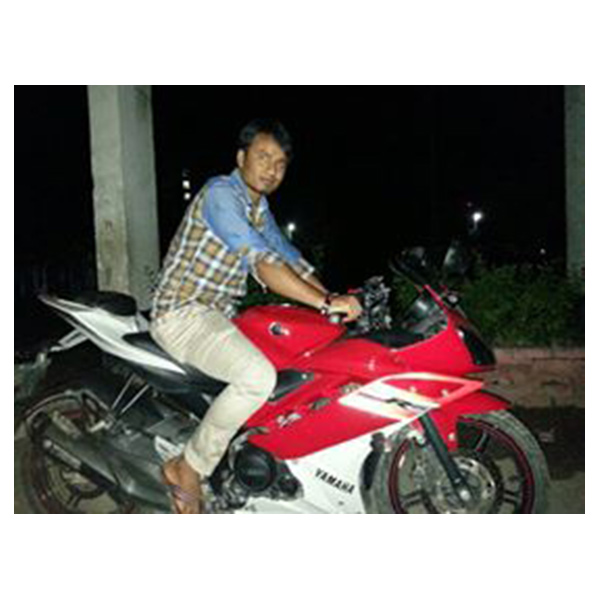 My name is Rakib Hasan. From the very beginning of my childhood like the other kids I was attracted to different kinds of vehicles. Day after day when my age was rising my attraction was diverted to only one vehicle which is motorcycle. When my age was twelve I learned to ride motorcycle from my elder brother because of my own passion about motorcycle. Since then I used to ride my father's motorcycle whenever got chance. After I passed my higher secondary exams my father bought me my dream bike named Yamaha R15. Since the arrival of this bike at the local market I wanted to buy this bike. For many reasons I want to buy this bike major of them is its superior outlooks and extraordinary design. Features of this bike are also very attractive overall it was my dream bike in our country perception. From bellow the lines I will share my own experience about this motorcycle from Yamaha which will be helpful to other users.
Those things which attracts me about this bike:
- Sports look with style and outstanding design. - Comfortable riding experience in sort journeys. - Strong and durable enough as sports category bike. - Great color combination.
Riding experience with my bike:
If I want to explain about the riding experience of mine I have to say it is very pleasurable. I have enjoyed a lot with my bike. I generally use my bike for city traveling and I get good controlling and riding experience. I have travelled few long journeys and all of them were very good I mean to say I didn't face any kind of complexity. I travelled around 180 KM in one day. At long journeys this bike can provide comfortness but not for very long. Sometimes I have to face back pain because of the sitting position of this bike. So I will suggest that extremely long journeys such as over 200 KM will be painful with this kind of bike.
Engine performance:
I am totally satisfied with the engine performance till now. Engine side is one of the major important sides and at this side my bike is giving me good support after two year. With Single cylinder , Liquid-cooled, 4-stroke, SOHC, 4-valve 150cc engine which produces max power of 17 PS @ 8500 rpm and torque of 15 N m @ 6500 rpm because of this reason my bike provides me higher quality performance without any improbability. For past two years I am using this bike and I haven't faced any big problem with the engine.
Speed and mileage:
We all know that top speed is one of the great issues for the sports category motorcycles and mileage is the second thought. I am pleased with both sides with my bike. From the very beginning this bike is always best at its top speed. I have exit the speed of 135 KM/H with this bike and I was very comfortable no problem occurred. This bike doesn't disappoint me at all the mileage performance. I have got 30 plus KM/L mileage from the beginning but at present this mileage range has reduced a little bit. But in total I am satisfied with my bikes mileage and speed.
The way I take care of my bike:
This bike is my dream bike and I take great care of my bike because I just love it. I wash my bike with water, others instruments and shining creams at least twice in a month and regular cleaning is a daily part of my life. After running 1000 KM I always change the engine oil for the better performance of my bike. And I use my bike very carefully at the crowded roads.
Braking side of my bike:
My bike provides very effective braking and for the comfort it has good suspensions. At the brakes it has Disc brakes at the both sides. This type of braking is really very effective at different types of situation. This bike also contains good suspensions I have experienced by my own. So in my decision this bike contains good brakes and suspension which are helpful to different situations.
Pros:
-0-60 KM speed at 7/8 sec.
- Durable and parts are long lasting.
- Very stylish and available with attractive colors.
Cons:
-sitting position is not so comfortable for all kind of riders.
- Only one rider pillion can be carried.
Two years have passed I have travelled many places with this bike and I have lots of experiences. Although this bike is not so fuel efficient but in my opinion riders won't complain much with the other facilities they will get at R15.