2016-07-19 Views: 1994
Yamaha R15 motorcycle ownership review by Arafat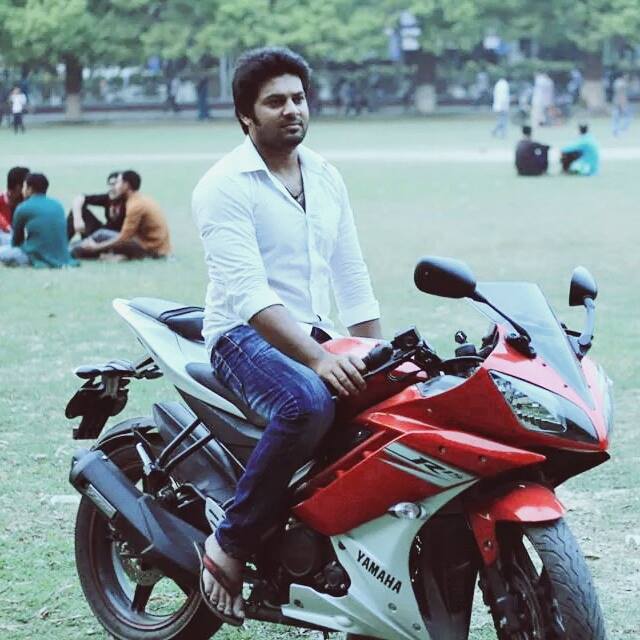 Two wheeler vehicles are loved by all because it is very user-friendly, most of the people can afford this vehicle, people of any ages can ride this bike with comfortness and it is very stylish. I am one of them who love to ride a motorbike. I always prefer motorcycle as my own vehicle and I already used different types and categories of motorcycles. Among them sports and commuter both are included.
One and half years have passed I am using a motorcycle named Yamaha R15. This motorcycle belongs to Japanese motorcycle manufacturer. No wonder it can be said that I am very happy to have it. There were not many reasons to have this bike. When I first saw the bike; at a glance I liked it. Because of this reason I made my decision, whenever I get chance I will buy this bike. Last year I got that opportunity I purchased R15 version two. From bellow the lines I will share few word about my motorbike.
Why I am using R15 v2
As I said before I don't have any intension or before I saw r15 version two I never thought of this bike, because the previous model doesn't attracted me. But after I saw this model and the speciation this bike, it catches my attention and I became determined to purchase this bike. This bike is very stylish and according to the price features are really awesome.
Travel experience with my motorcycle:

Yamaha R15 is a sports category motorcycle and for this reason this motorcycle is built with sports looks and dimension. Travelling with this bike in short roads is very charming any kind of rider will be satisfied that I guarantee. I have personally experienced very enjoyable rides in short roads. For city traveling this bike is perfect. This bike can give you speed at the long journeys but you won't be comfortable for long time which is a big problem. I travelled 220 KM for once with my bike and it was very painful because of the sitting position. So I would say at the city roads this bike is perfect.
Controlling:

I will not complain at the controlling because this bike is very best at its controlling. This bike is made with good dimension which helps the riders to control this bike at different types of roads and situation. Brakes, tyres, suspension provides more controlling because they are also best in their performance.
The mileage and speed I get:
I am fully satisfied with the top speed because the engine is very powerful to provide very good speed. I have crossed 120 KM/H speed many times with my bike. This type of speed can satisfy any riders if he can control. At the mileage this bike is not so charming because it is a sports category bike. I have calculated this bike provides me 30 to 35 KM/l mileage. I not so disappointed at all.
Taking care of my bike:
Motorcycles or any other vehicle need good care for better performance. That is why I try to take good care of my bike. I check bike bikes parts and clean it very often. After 1000 KM I change the engine oil and tune-up my bike. I ride my bike with great care at any kind of roads and situation.
These things I like most about my bike:
- Controlling is good.
- Tyres are excellent.
- Throttle works very fine.
- Engine sound is really sweet.
- One and half years passed engine is running without any problem.
These things I doesn't like about my bike:
- Chain gets loosed very early.
- Only one pillion can be carried.
- Not good enough for long journeys.
About my bike few words:
In my opinion this bike is really very stylish and pleasant at its performance. This bike belong from a trusted brand and without any doubt this bike can give better performance for long times. I think this bike is durable enough and will last long. So those riders who want to have this bike I won't suggest that take it but I will suggest take a test drive and then decide. Few people say this bike is very costly but after I used this bike I realized why its price is little bit higher than others.
These are my observation and experience with my bike Yamaha R15 version two. Other user can say other things because it is not that every rider will have same performance.
## Wear helmet during motorbike riding for your own safety.