2016-08-24 Views: 3480
KEEWAY RKS100 Motorcycle ownership review by Touhid Ahmed Rasel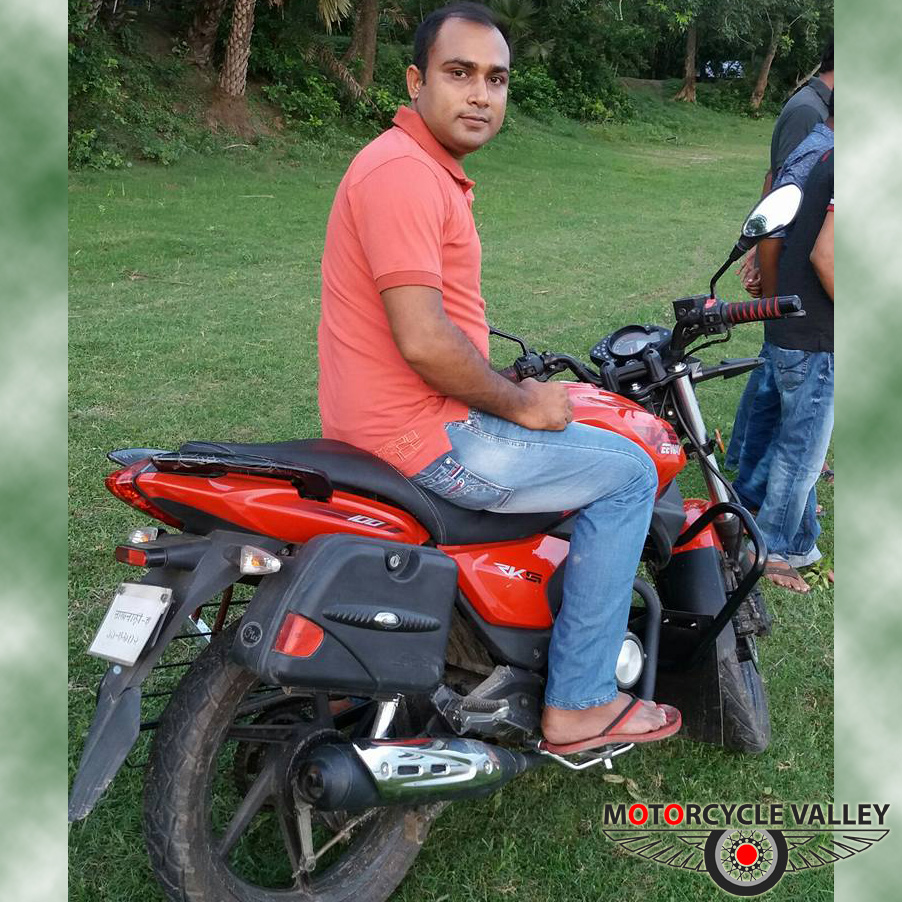 From my childhood I have a thought and that was by any means I have to own a motorcycle, nothing else is not that necessary. At present if I think memorize that thought I have nothing to do but laugh. One of the best reasons which I will prefer first will be "motorcycle is an independent vehicle", no other vehicle will provide this liberty. Very often i wish if I could make a world tour with my bike.
My first bike was from Walton Brand. The year was 2010 or 2011; I didn't have sufficient money that is why I bought this bike. My father was in Hajj and for this my mother gave 80000 TK only. Let us not discuss about that matter because this time I had no problem with the budget, I had my own ability to have a bike and without that my wife give me blank check. However my wife said this is the last time and I cannot change my bike. My wife is service holder so please do not imagine that the blank check was dowry hah ha! After lots of thinking I made my decision and purchased Keeway RKS 100 v1 motorcycle.
Few reason to have this bike:
Reason one: Outlooks and style of this bike.
Reason two: Fuel efficiency.
Reason three: Bike price (FZS for the poor).
Reason four: Unreliable controlling.
Talking from my five months experience:
Good things:


Because of outstanding outlooks I have got many good words from the passerby at roads, friends, relatives and my experience was very charming on that time.


At the controlling the brakes are awesome and for the width tyres this bike doesn't skid.


For long journeys the sitting position is perfect.


As a 100cc motorcycle speed of this bike is terrific, I have got 90 KM/H speed.


Engine doesn't heat up that much and it is very smooth.


Mileage is 50-55 which I think perfect.


At top speed doesn't vibrate.


Lighting is not so bad at all.


I think body parts of this bike are durable.


Few changes for better performance:


Sometimes horn doesn't work properly, indicator light doesn't have any sound.


Class plate needed to be smoother.


Tubeless tyre would be better.


There is no tool box which is most needed thing to carry tools or extra small things.


That's all if something more catches my eye then I will inform.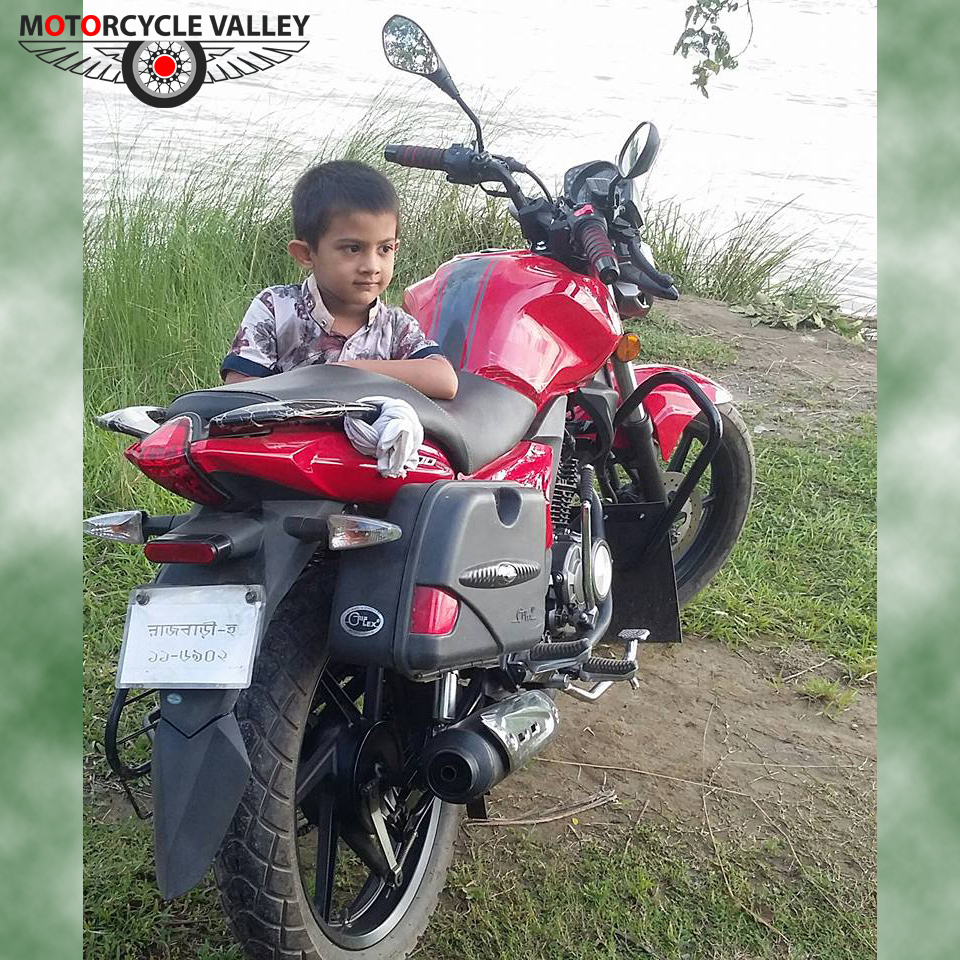 Servicing of outside Dhaka is not very acceptable to me and it is not possible to travel always for Mohakhali. In divisional cities better servicing centre, body parts and other facilities are much required.
I am not an expert of motorcycle internal conditions so I don't know what I have written so far. All these things I have written is my own observation and it may vary with others so do not take it other ways.
Be safe, Drive safe.