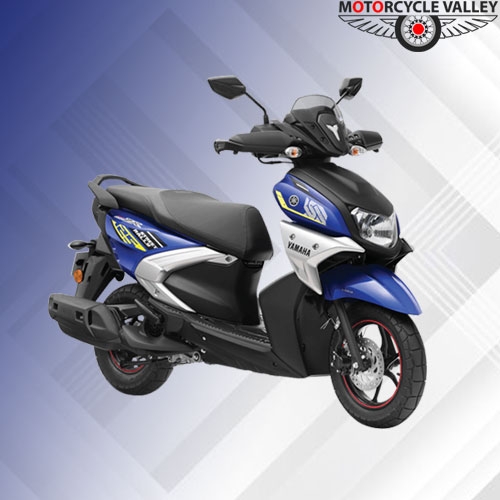 With the all new Yamaha RayZR Street Rally 125 Fi you can now push your limits on the street. Yamaha RayZR Street rally was previously launched with the carburetor version and in 110cc segment. But with the demand getting higher and higher for this scooter, Yamaha Introduced the Fi variant in our country and with lot more thing to offer.
Nowadays, scooter market is growing very faster and when it comes to Bangladeshi market, there are several options to choose from. On this race Yamaha joins with this new product, which already has a good reputation with the previous model. So, let us check out what new features this new RayZr has for us.
Special features of Yamaha RayZR Street Rally 125 Fi:
New 125cc Fi Engine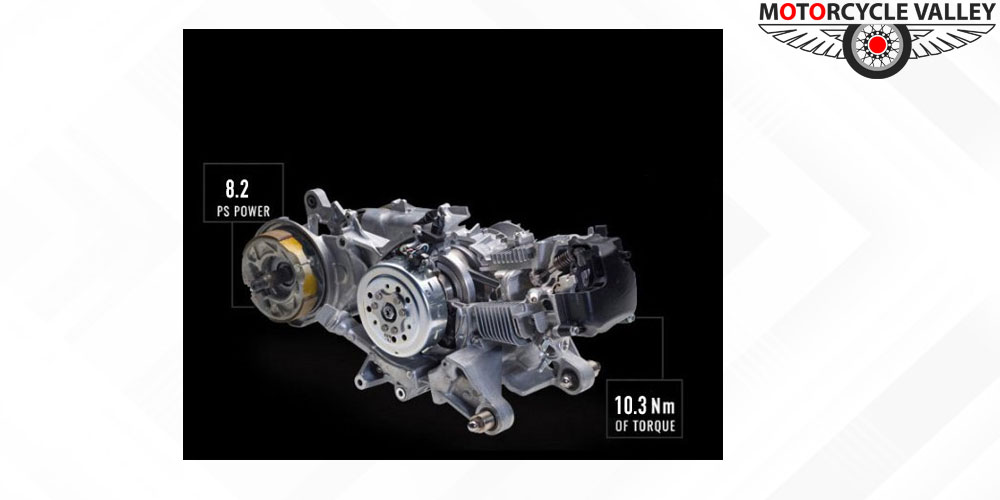 The new Yamaha RayZR Street Rally 125 Fi is powered by a BS compliant, air cooled, 4-stroke, SOHC, 2-valve fuel injected (Fi), 125 cc blue core engine that produces a power output of 8.2 PS @ 6,500 RPM and a torque of 9.7 N.m @ 5,000 RPM. The power output is +30% and fuel economy are +16% higher than the previous model of RayZR. Yamaha claims the mileage of this model will be 16% higher than the earlier 110 cc scooter. Comparing to previous version ascent acceleration has been improved by 30%, the standing acceleration, which boost the instant acceleration from 0 to 60 is better in the current model.
Stop & Start system: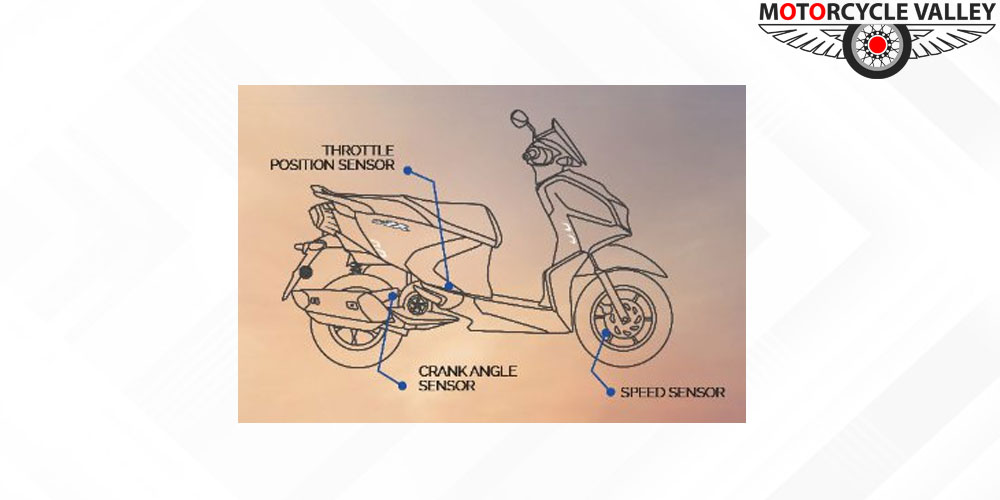 When certain conditions are met, the Stop & Start system automatically stops the engine when the vehicle is at stop and idling, thereby helping to save fuel. The rider can easily re-start the engine and get underway again by simply twisting the throttle, which quickly fires up the engine.
Smart Motor Generator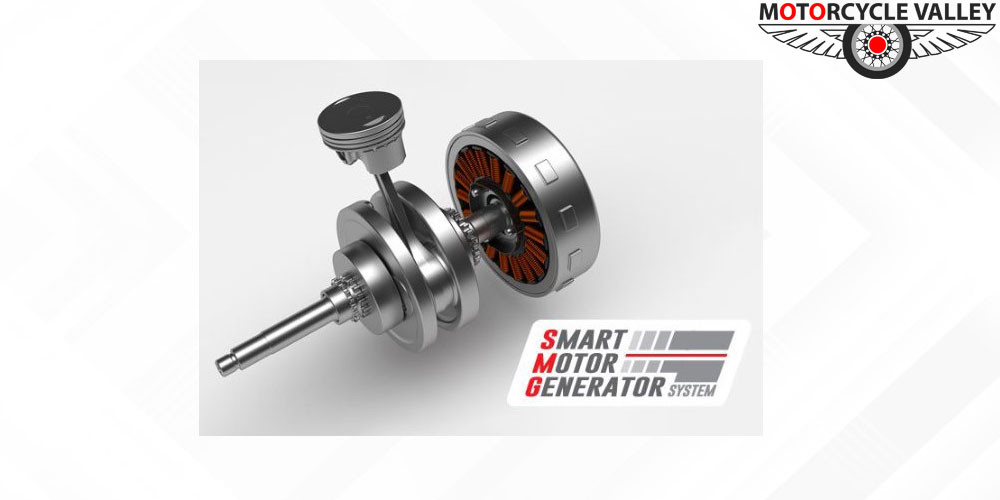 The "Smart motor generator (SMG)" fitted to the new Yamaha RayZR Street Rally 125 Fi brings a quieter engine start without the need for a separate conventional electric starter.
Light Weight Body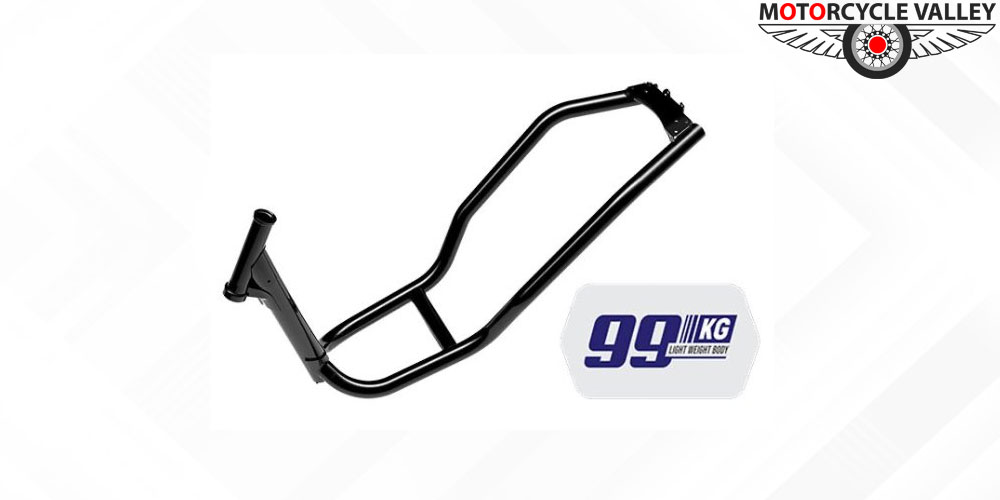 The new Yamaha RayZR Street Rally 125 Fi is built like a mini tank but doesn't weigh that much. At 99 kgs, the new RayZR is 4 kgs lighter than the current model. The reduced weight gives you a great pick up, better handling and better mileage.
Full Digital Instrument Cluster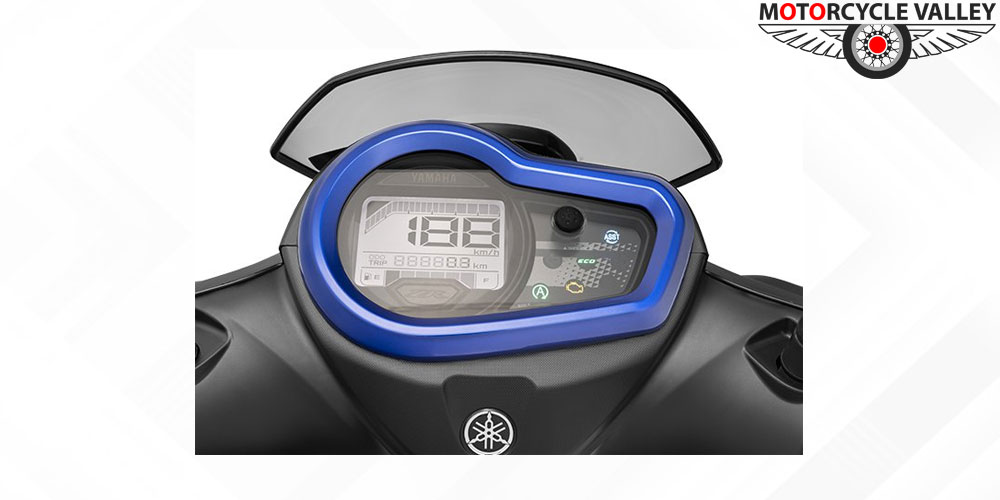 While riding a futuristic designed ride of Yamaha RayZR Street Rally 125 fi, enjoy the view of an all-digital instrument cluster, so you enjoy the view ahead and also while you want to seek all the information you need while riding. (Only available in disc variant). Without that all the lighting setups are LED mated.
USB & Side stand engine cut off: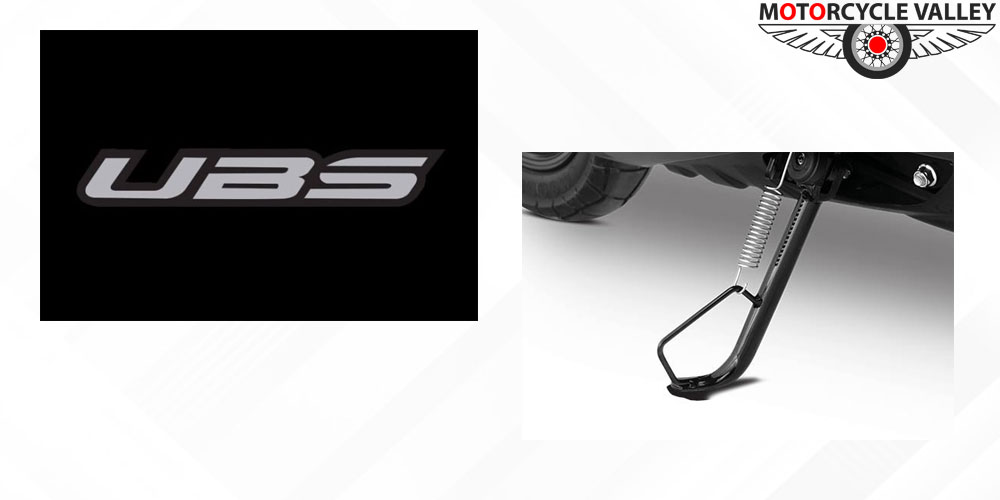 Now you have USB port & Side stand engine cut off technology for more safety and comfort at your RayZR Street Rally 125 fi.
21L Large Under-Seat Storage
A large under-seat storage of 21L ensures that you have enough space to carry all your essentials and personal items. You can now focus on enjoying the ride on the all new RayZR Street Rally 125 Fi.
Regular features of Yamaha RayZR Street Rally 125 fi:
Design and Look: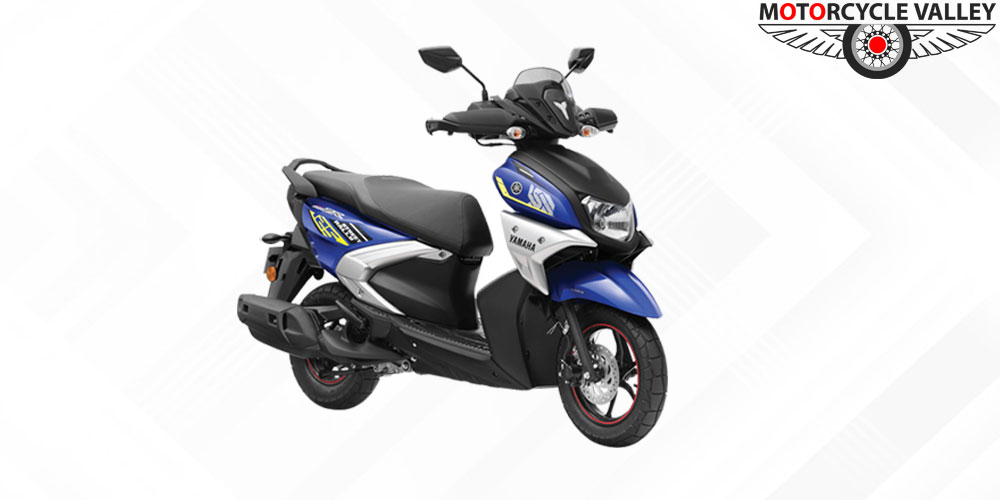 Yamaha RayZR Street Rally 125 Fi is built on the concept of "Armoured Energy". A sturdy built design and weight that's at 99Kgs makes your ride agile and quick. The "Motorcycle-Scooter Evolution" design from Yamaha is also reflected in the sporty and sharp characters of the Street Rally. let the adventurous urges be shunned away, with the new RayZR Street Rally, which is ready to satisfy all those desires. The new Street Rally is equipped with Brush Guard and Block pattern tyres with sporty colored wheel stripes that brings out the edgy, adventurous styling look. Be enamored by the sleek mirrors inspired from Yamaha's sporty models that enhance the street-sharp look of the RayZR Street Rally. Overall, the entire body seems to be excellent at a glance, due to its paining and decals.
Dimension and frame: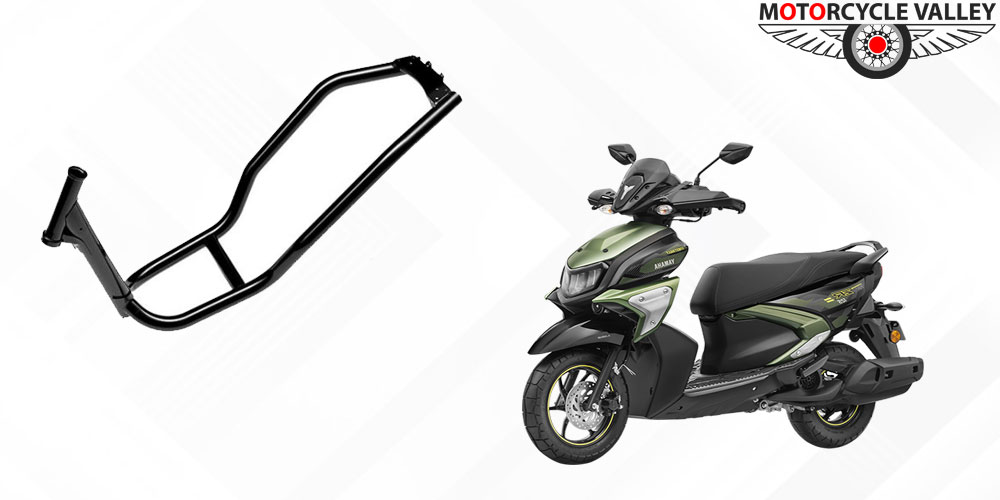 Yamaha RayZR Street Rally 125 Fi comes with almost the same measurement that the previous 110 segment version had, but a little bit overextended than before. Overall length of this scooter is 1,880 mm, along with the width and height of 750mm and 1190 mm. Without that it has ideal seat height of 785 mm and wheelbase is 1280 mm. The minimum ground clearance that is placed for this scooter is 145 mm. This scoter has curb weight of 99 KG including the 5.2 L fuel tanker. It has 21L under seat storage capacity as well.
Braking and suspensions: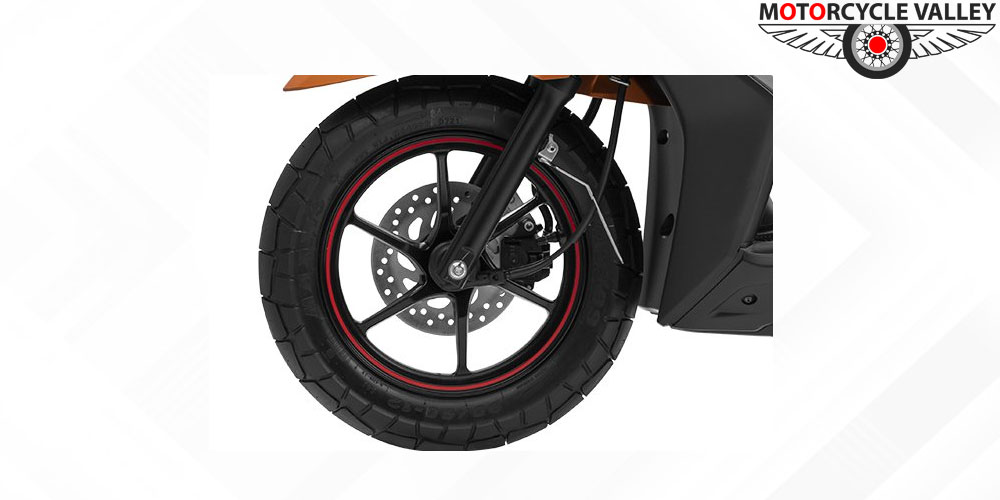 A 190 mm diameter Hydraulic single disk brake is adopted for the front wheel at Yamaha RayZR Street Rally 125 Fi. On the other side Mechanical leading trailing drum brake is placed at the rear side. Most interesting thing about the braking of Ray ZR Street Rally 125 Fi is, this new version also has UBS braking system; UBS has been developed for better stopping power for the 2 wheelers. UBS links both front & rear brakes with the rear brake pedal. When the rider applies the rear brake, the rear brake and a portion of the front brake are applied. For full braking performance, apply both the brake lever and the brake pedal at the same time. UBS reduces braking distance; offer better handling during braking and finally it offers smoother chassis behavior during braking.
This scooter is not only managed with good braking, but also the suspensions are also pleasing on performance. Telescopic Fork Front suspension and Unit Swing rear suspension is adopted with this scooter for supreme performance.
Tires and wheels: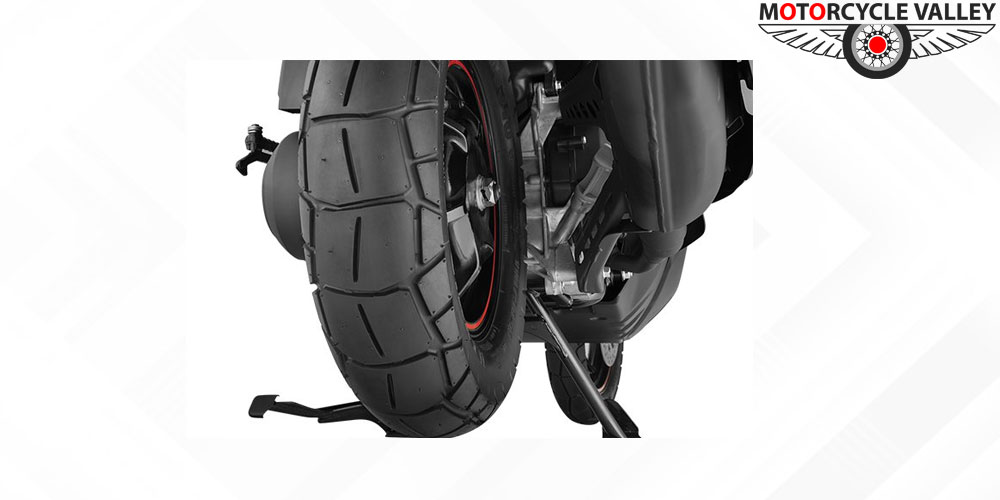 Both side tubeless tires are placed for premium performance of Yamaha RayZR Street Rally 125 Fi. Previously the 110 model consists of same tire measurement at both side, but now the scenario has changed. This scooter comes with newly designed lightweight cast aluminum alloy wheels. The combined weight of the front and rear wheels is lighter for that they provide swift handling characteristics. Tire measurement at the front is 90/90-12 Tubeless, and the rear section comes with newly added 110/90-10 Tubeless tire.
Verdict: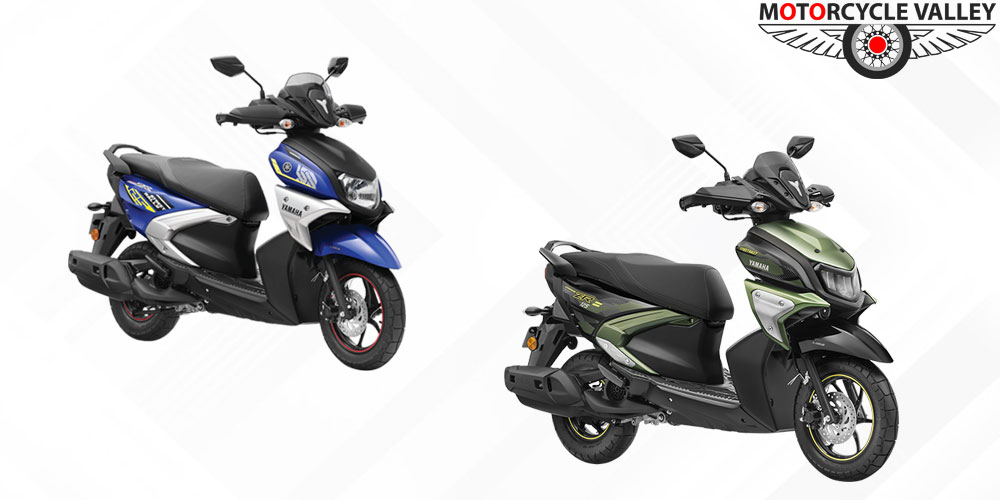 This new Yamaha RayZR Street Rally 125 Fi comes in two colors - PURPLISH BLUE METALLIC and SPARKLE GREEN. So after watching all these features it can be said one look is enough to get your heart racing with Yamaha Ray ZR Street Rally 125 Fi. Yamaha tried to improve the lacking we have seen on the previous model. Hopefully the outcome will surely increase its acceptance.