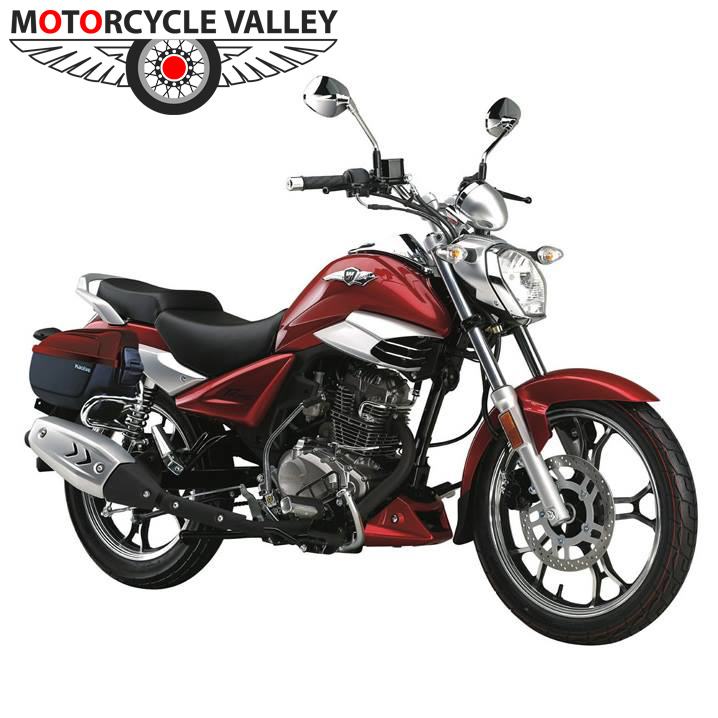 Beginning with Haojue Cool the last arrival is Haojue TR150S motorcycle. For the last few years Karnaphuli industries are importing one of the best Chinese Haojue motorcycles. Better to know that this motorcycle brand is very famous and well acceptable in European countries so let us be familiar with the feature of the newest motorcycle.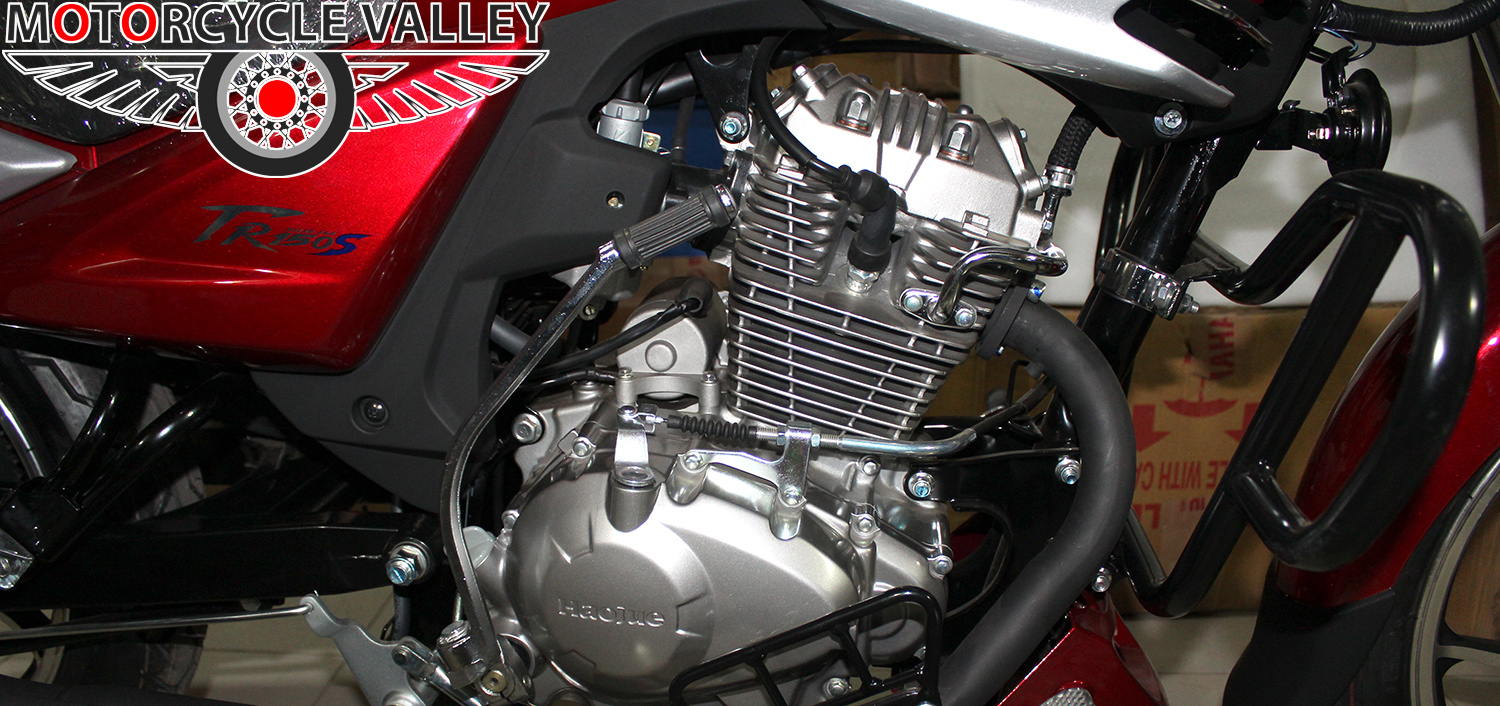 Engine
This bike has 4stroke single cylinder air cooled engine. This 150cc engine contains 8.3 KW / 11.12 BHP max power and this very engine has 11.4 NM torque. Bore 57.3 mm and stoke 57.8 mm. compression ratio 9.3:1 and it has five gears.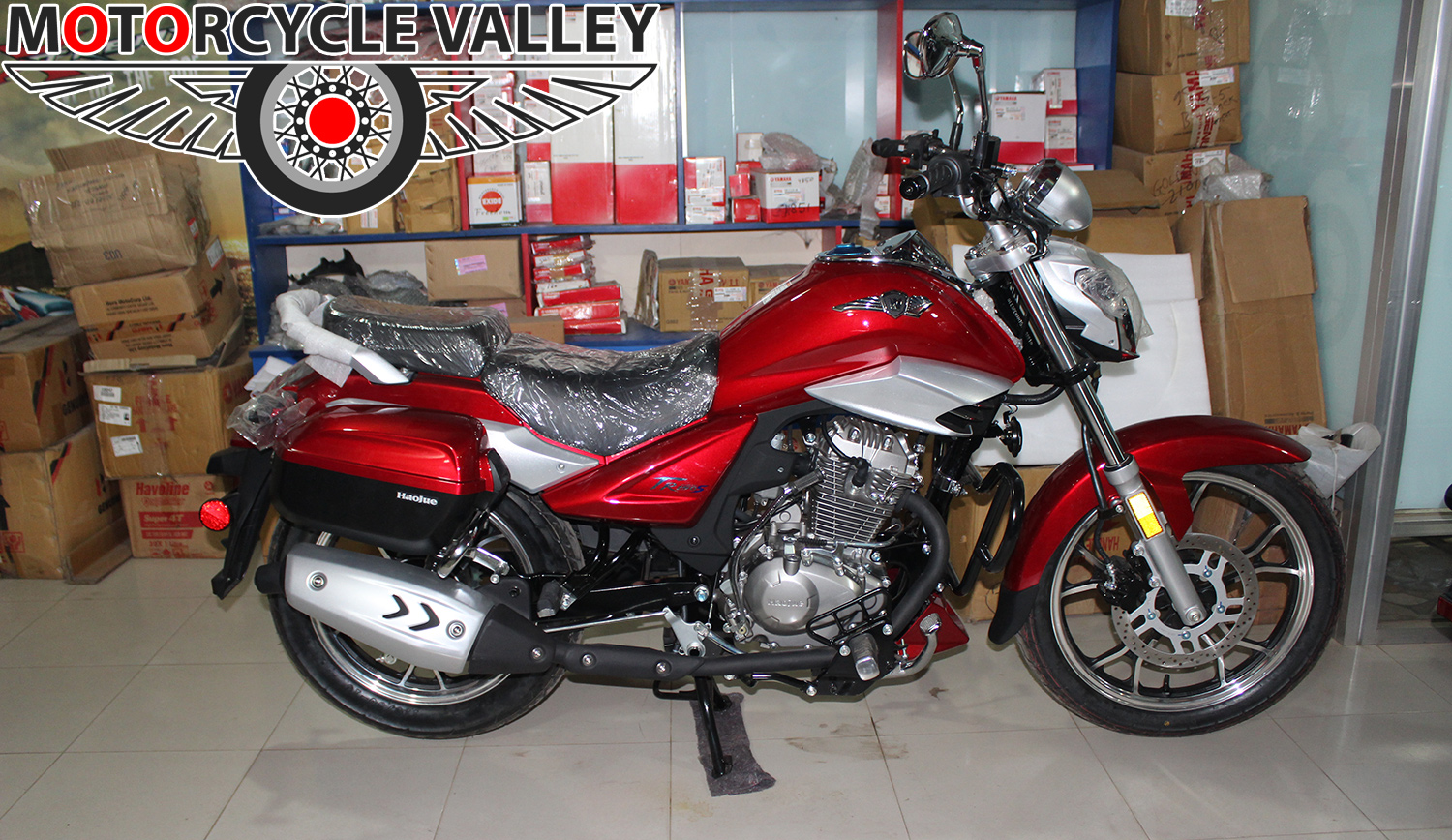 Body
Body dimension of this bike is 2100 mm/ 870 mm/ 1170 mm and with this dimension it has 145 KG weight. Seat height is 725 MM and it is very much comfortable for tall and small both riders. It has 157 mm ground clearance.
Colors
Haojue TR150S is available with three colors. They are red, blue and black. All are glossy and attractive colors.

Fuel tank
Long and attractive fuel tanker gives this cruiser and outstanding outlooks. The tank cap contains fuel meter which is digital and trip meter is here. Both sides of the tanker include fearing which is very unusual for a cruiser bike. Fuel tank capacity is 11.5 liters.
Saddle
Two step seats are different than the other cruiser bike. It is comfortable for both the rider and pillion.
Handle bar and switch
Simple handle bar and its chromed. Switches of this bike are durable and comfortable. For electric supply it has 12V battery. It has CDI ignition system and both kick and electric starting method.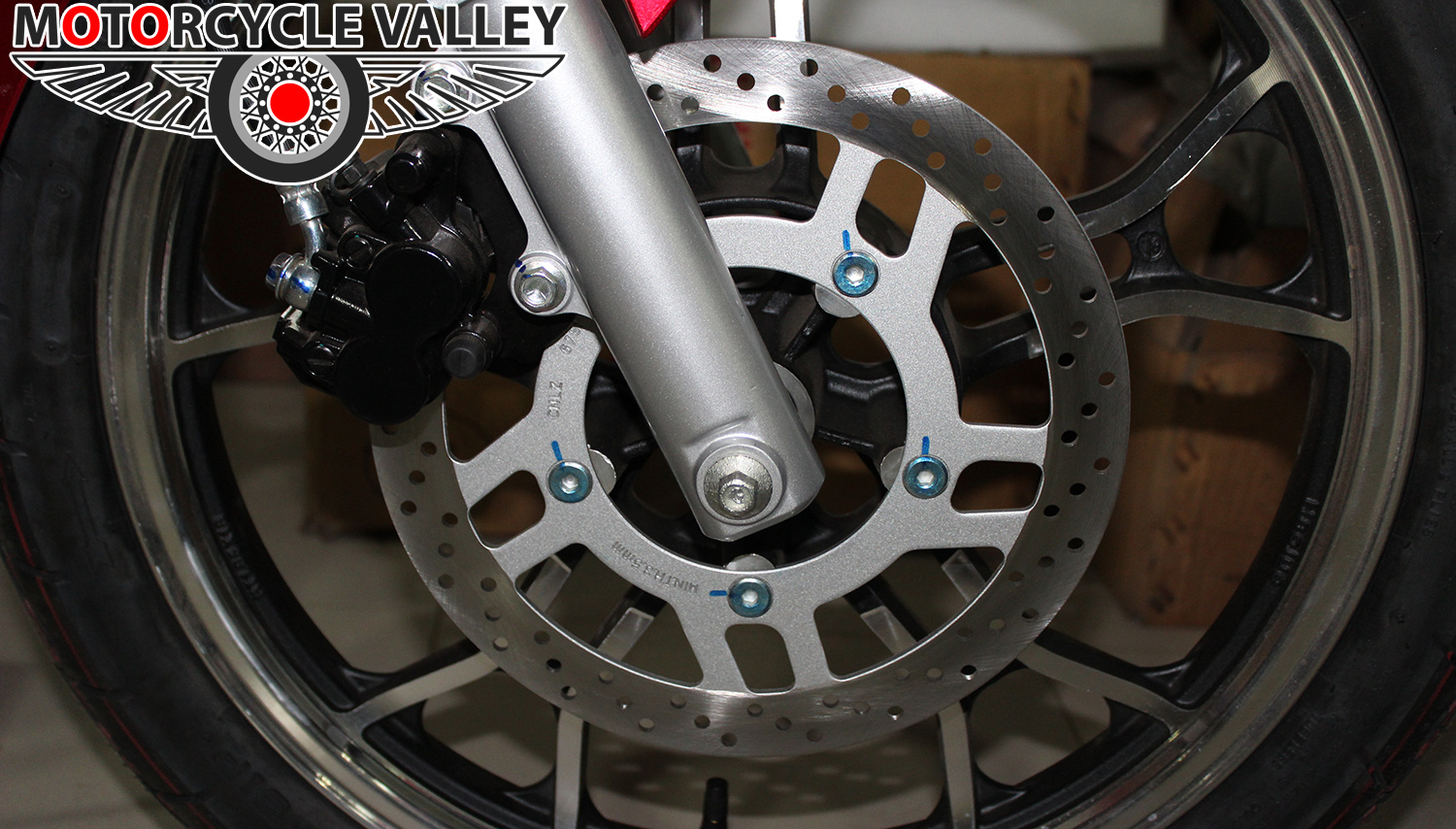 Brakes wheels and tires
This bike contains Disc brakes at the front and Drum brakes at the rear side. Both wheels are alloy and black in color. Front wheels are 18 inches and rear wheel is 16 inches. Front tires are 90/90-18 and rear one is 110/90-16.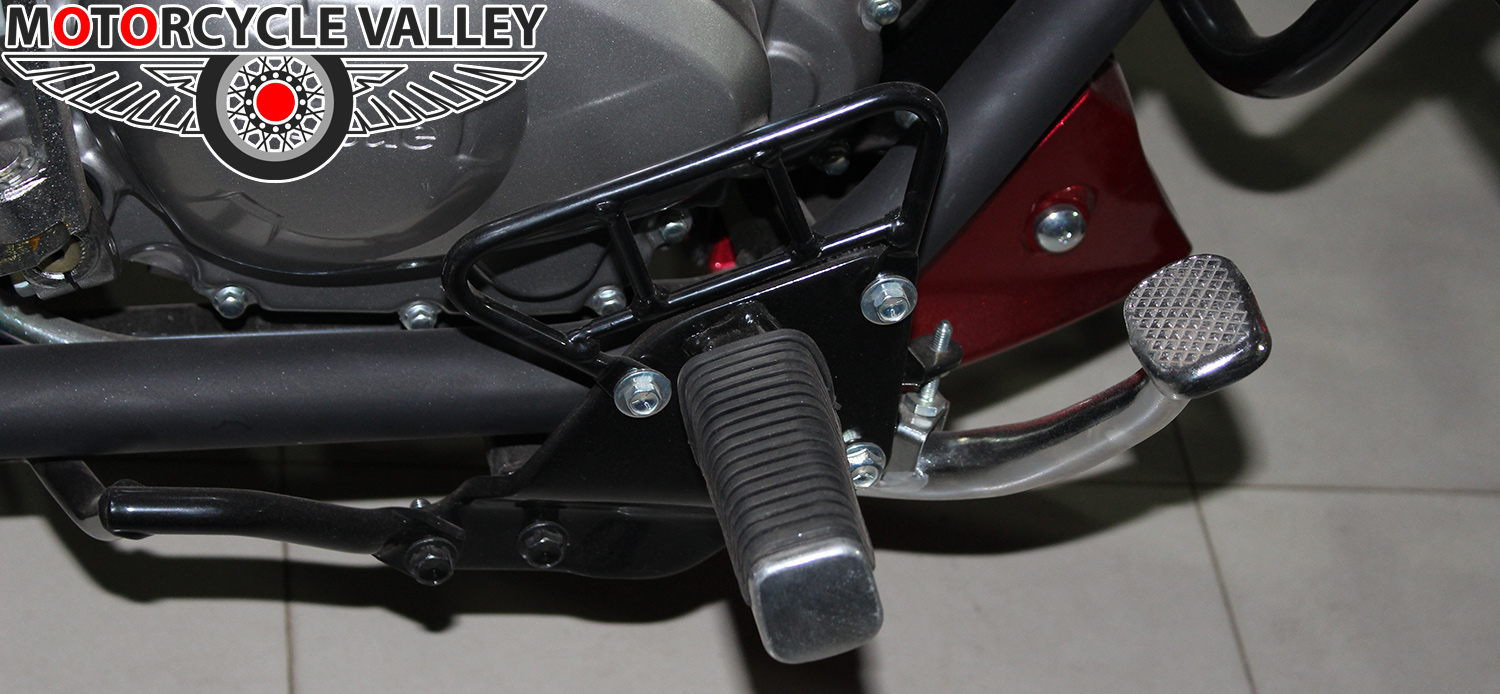 Footrest
For the rider and the pillions this bike has the same footrest like the other motorbikes, nothing special. As cruiser bike it could be better and longer for better comfort.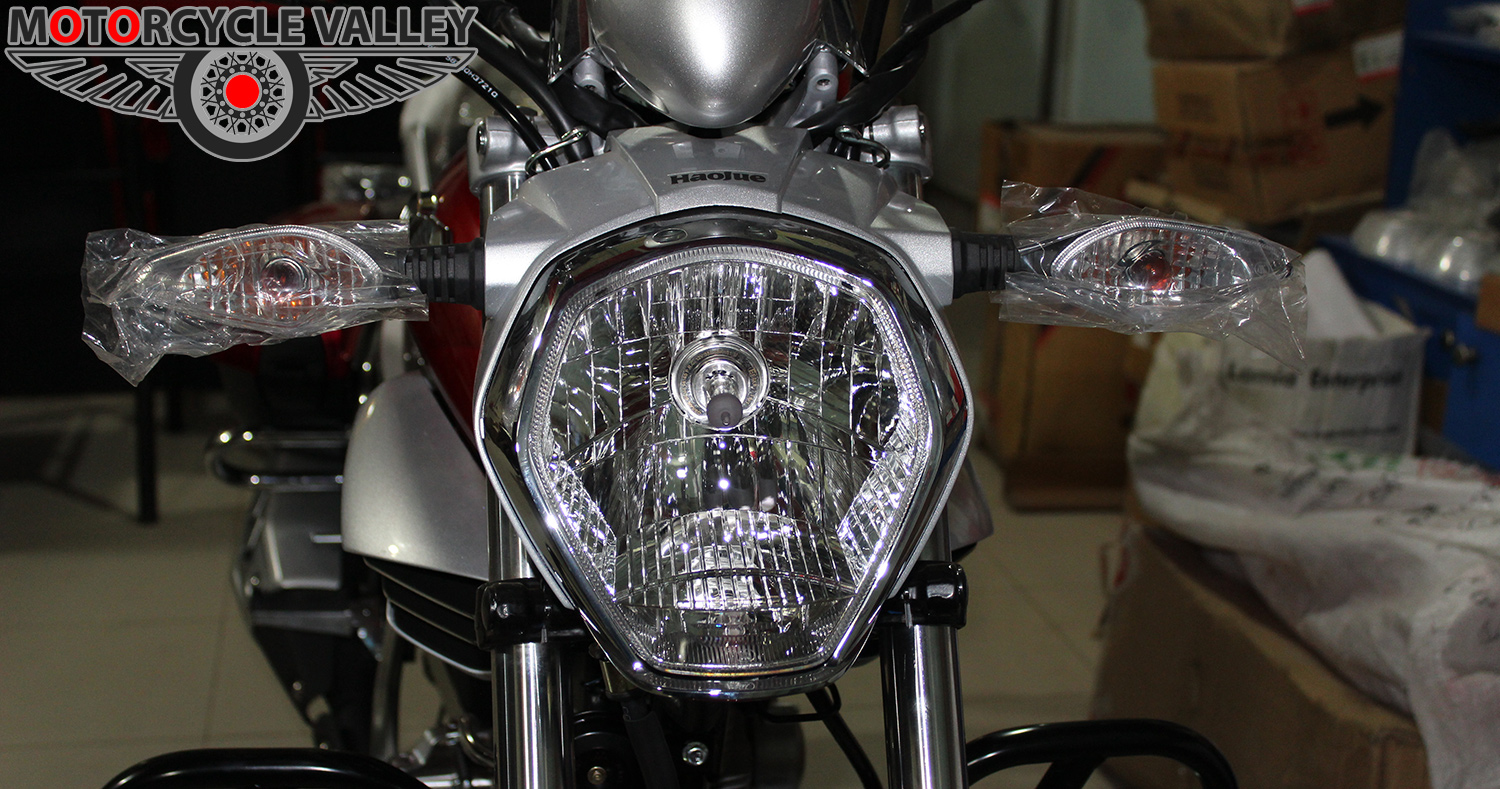 Headlight
This cruiser has circular shaped 12V halogen headlight, and it can be very helpful at the night.
Meter console
Round shape and analogue type meter. It only indicates the speed not the RMP. It is cruiser type but it could be better if it contains more modern facilities.
Muffler/silencer
Design of the silencer o this bike contains the touch of modernity. For outside protection it has silver color protector.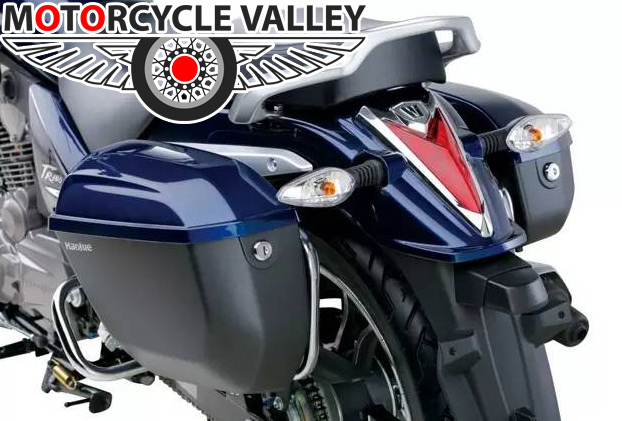 Rear looks
Rear light is almost flatter but at the middle portion it is little bit higher. In Bangladesh Bajaj V15 first showed with this type of rear lamp. Both sides contain carrier boxes. Necessary things can easily be carried. Back mudguard is lower that's why pillions will be safe at the rainy seasons. For pillions it doesn't have any backrest.

Competitors
Haojue TR150S has to compete against Bajaj V15, popular cruiser KEEWAY Superlight 150 and Atlas Zongshen ZS 150-58.
Finally
Karnaphuli industries claim this motorcycle is prepared for the European countries and it is imported to Bangladesh after finishing all set up. For this reason no one needs to worry about the products quality. Without that buyer can have faith because it this bike included six years warrantee.
To know the price and details about this bike
Click Here