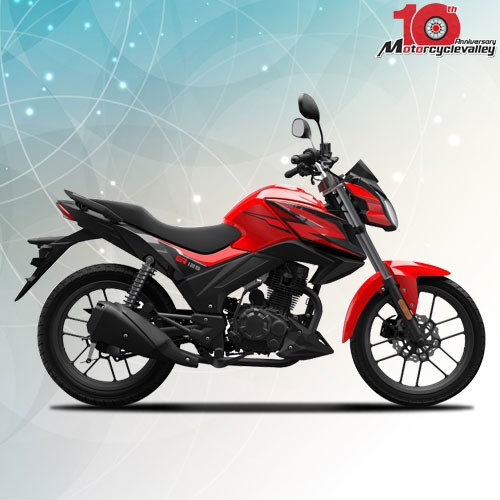 In our local market Speedoz Limited has introduced a few fantastic brands. If we look down to the list, Generic will be found, which is quite popular among the motorcycle users around the country. The reason behind is not only the good looks, but also because of their levelheaded features. Recently Speedoz introduced a new 125cc segmented motorcycle from Generic, namely Generic Shifter 125. Till date Speedosz doesn't has any 125cc segment in their stock, but now they have and this new machine looks really mesmerizing comparing to others at its own segment. Now the question is the features. Let us start talking about the features of this bike.
Design & looks: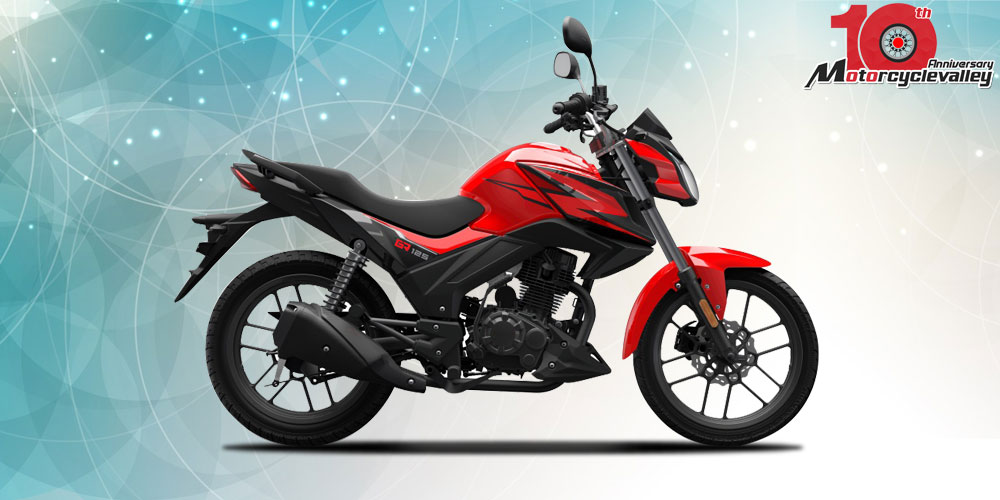 The Generic Shifter 125 almost looks like a pocket size naked sports bike. the GPX Gentleman 200, so it can be considered that the concept comes from that company. The motorbike style is set off with a pair of stunning lightweight aluminum Alloy rims. Anti-Skid Textured Seats, large sized fuel tanker with exceptional color scheme mated with decals and tanker kit makes this bike more attractive and bulkier. Shifter 125 doesn't have much stickers on its body. But the paint scheme looks good. Glossary color finish coupled with toned colors gives this bike extra attraction. The engine cowl guard enhances its sporty look. Completely it's a new package of a sports commuter.
Engine & Transmission: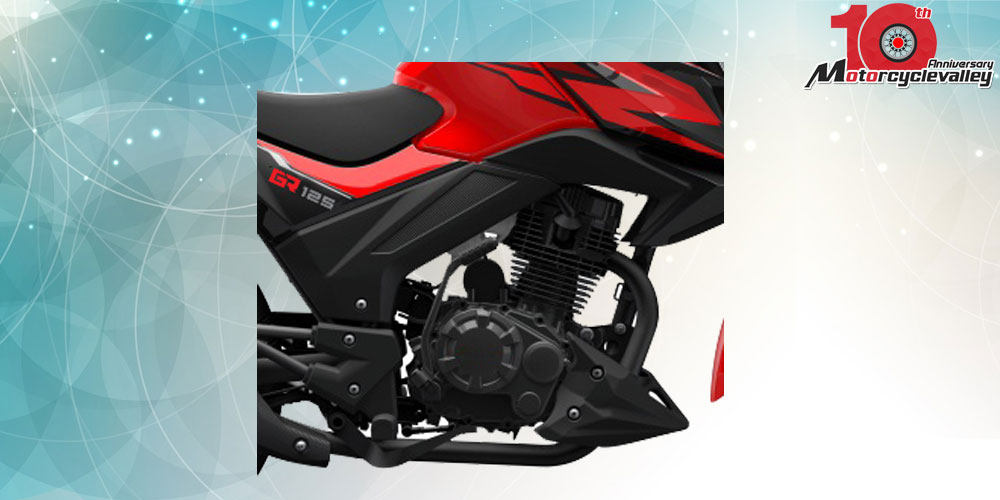 Generic Shifter 125 equipped with Single-Cylinder,4 Stroke, Air Cooling, 124.7 cc engine that can produce up to 11 bhp max power @ 7500 rpm and 11.5 Nm maximum torque @ 6000 rpm. Its power delivery would be awesome as low segmented sports commuter, which is why company claims that the top speed will be about 105 KM/H (Approx). To start up the engine you have electric and kick starting options both.
Body dimension: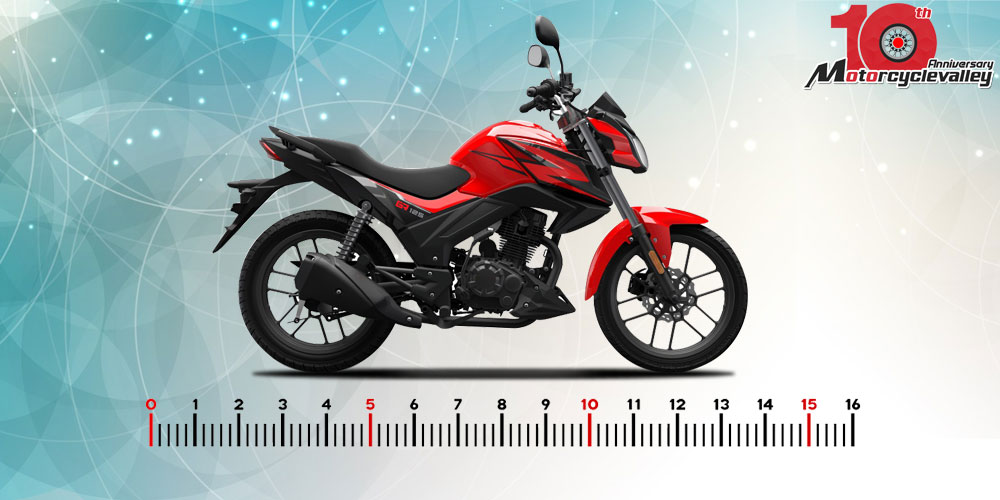 Generic Shifter 125 comes with one-piece pipe type handlebar which can be really comfortable to ride. Because of its upraised position both the styling and comfort for the rider remains unmatched. The overall long seat makes this bike comfortable, little but stepped but not split. It looks like a regular stronger and muscular bike in terms of dimension. The overall length of this bike is 1990 mm, width 800 mm, height 1090 and seat height is about 800 mm. Overall, this bike weighs 124 KG body weight.
Suspension & Brakes:

Generic Shifter 125 surprisingly doesn't come with any Up Side Down (USD) or a mono-shock suspension. It has simple Telescopic forks at the front and for comfort it has twin shock at the rear. For better performance and meeting the present rider demand, it could have been better at the rear side.
Disc brakes are used at the front wheels for Generic Shifter 125, but the rear wheels doesn't have any disc. Though the disc and drum brake combination is good enough for 125cc segment till date.
Tyres and wheels: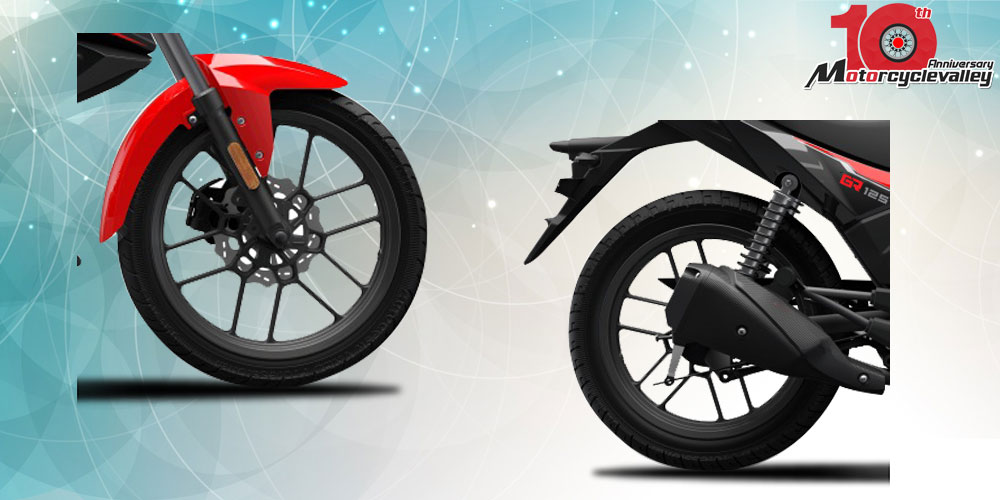 Now the trend for any bike seems to be like updating all the time and 125cc segments are also getting upgraded. As we mentioned earlier Generic Shifter 125 gets Alloy wheels, and they are forged with aluminum steel. Over them Generic used 90/90 section front and 120/80 section tubeless tire in the rear wheel. Both the tires are tubeless and bulkier tire makes the look more eye catchy.
Meter cluster: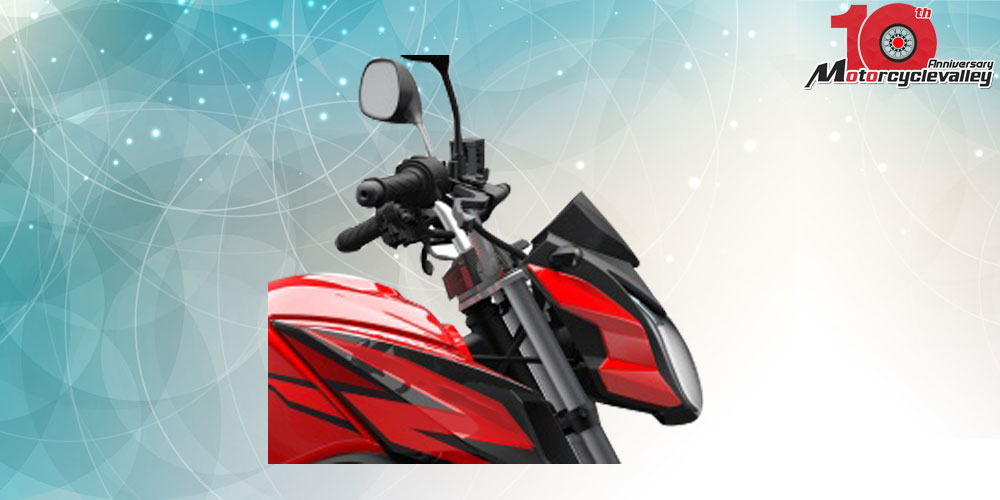 The instrument console of Generic Shifter 125 is fully digital and rationalize with informative features. Along with tachometer, trip meter, fuel gauge, and gear indicator this console is brighter and easy to see.
Verdict: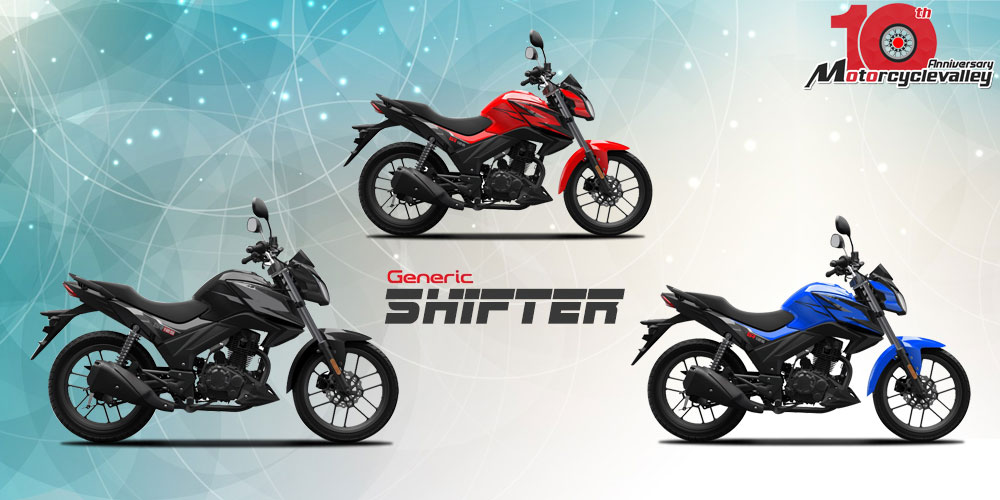 Speedoz LTD brought three colors for Shifter 125, and they are Black Blue and Red. According to the features this bike is short of advanced braking system and some new advanced technologies, however if the performance according to the user remains worthy then the bike will be worth the budget that it owns right now.