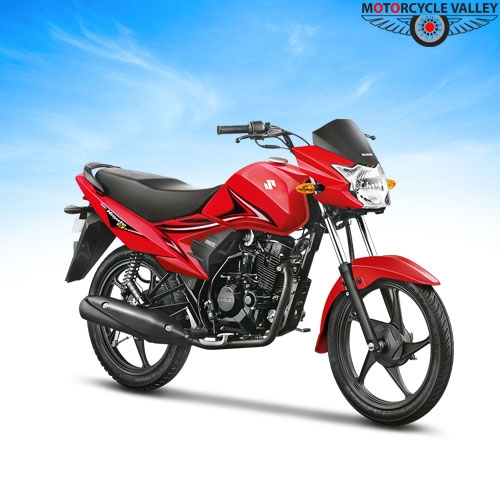 Suzuki is a popular motorcycle manufacturer in Bangladesh and around the world. If the top three Japanese companies are mentioned in our country's market, then Suzuki will be in the top three. There are Suzuki bikes in remote areas of Bangladesh starting from the Moto GP race track. Due to the CC limit of 165 cc in our country, many high cc bikes or more cc bikes cannot come. Meanwhile, the demand for bikes in the 100 to 125 cc segment is so high in our country. Demand for 100 to 125 cc bikes is high due to high mileage, affordable price, user friendly, etc.
Suzuki has come up with bikes ranging from 100 to 155 cc after reviewing the market and customer demand in Bangladesh. This Suzuki Hayate EP is a 110cc premium and attractive design bike. Suzuki first brought their Suzuki Hayate to market and gained a wide response then Suzuki brought Suzuki Hayate EP to give customers something new. The full meaning of EP is Eco Performance. Today we will know what features and advantages this Suzuki Hayate EP bike has.
The Design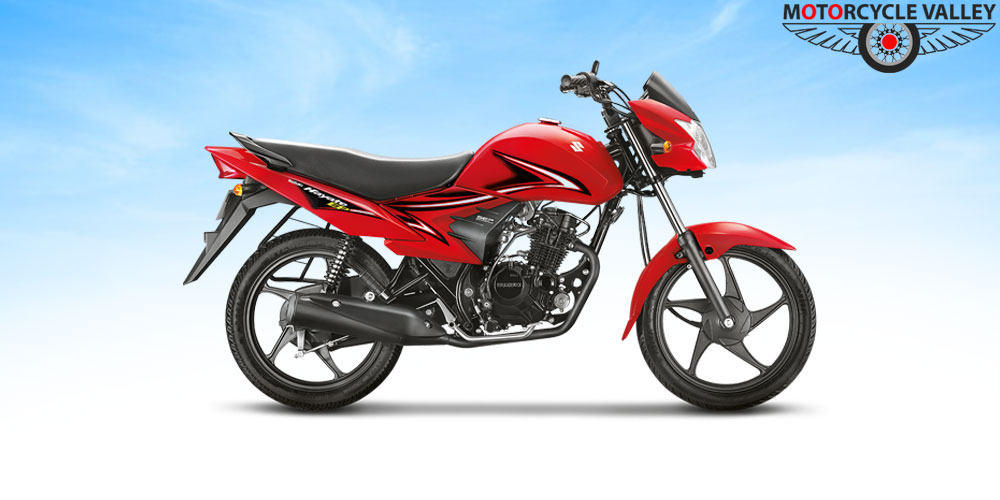 The Suzuki Hayate EP bike has a beautiful design in the 110cc segment. Although it is a commuter bike, but it has a sporty feel in graphics and structure. The front headlamps look very aggressive as well as the side graphics, tail lamps, and structure of the bike give a nice look. There are comfortable wide seating positions for both the rider and the pillion. The extended single seat of the bike will make the ride comfortable in different situations. Combined colors and graphics make the outlook of this bike quite beautiful and attractive.
Dimension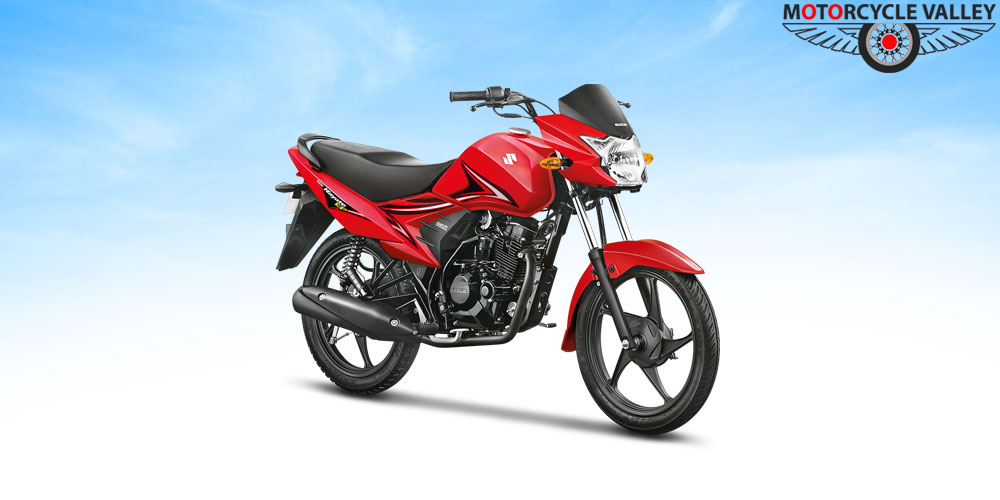 The Suzuki Hayate EP is an elegant commuter bike that can be understood by looking at its dimensions. The seat height is 795 mm which is ideal for our country. Adjusting to the seat, this bike has 165mm ground clearance. Suzuki has used a 10-liter fuel tanker here so that you don't have to worry about riding with Suzuki Hayate EP. The height, length, width, and weight of Suzuki Hayate EP are 1060 mm, 740 mm, 2025 mm, and 108 kg kerb weight. The bike is lighter than other 125cc bikes but weighs a bit heavier at 100cc. This bike has a wheelbase of 1305 mm which allows the rider to ride very comfortably.
The Engine Features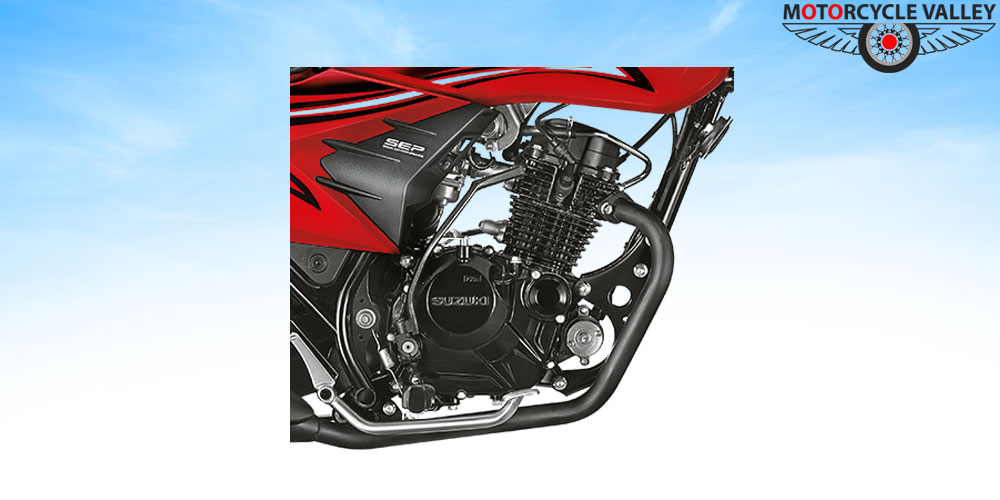 Suzuki never compromises on the quality of their engine. For the Suzuki Hayate EP, Suzuki uses a modern single-cylinder, 4-stroke, air-cooled, 113cc engine. In fact, only the Suzuki Hayate EP bike can be found in the market of Bangladesh with a 113 cc engine so that the rider will get good performance with good power output. For power generation, this engine has Max Power 8.7 Ps @ 7500 rpm and Max Torque 9.3 Nm @ 5000 rpm. Suzuki claims that the bike will have a mileage of about 60 km per liter and a top speed of 100 km per hour. In the context of Bangladesh, the engine of this bike is thought to be much more powerful than other 110cc bikes. On the other hand, the engine of the bike has EP (Eco Performance) which will help to increase the performance of the bike by preventing environmental pollution. The engine of the Suzuki Hayate EP is fitted with a wet multi-plate clutch system and a 4-speed gearbox transmission.
Breaking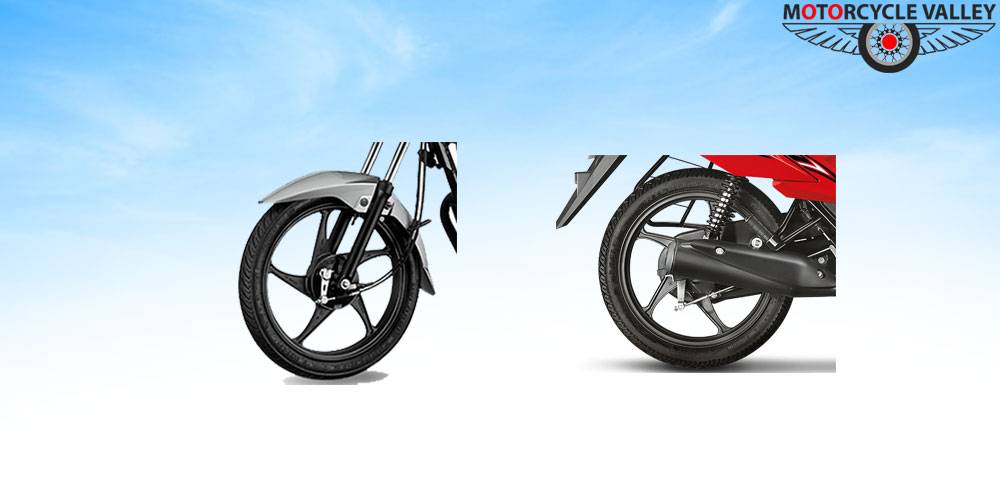 There is no substitute for good quality braking, tires, and wheels to make riding safe and comfortable. Suzuki has used drum braking on both sides in the braking of their Suzuki Hayate EP, which is a bit complicated to accept as a modern bike but Suzuki claims that their drum braking system is capable of providing much better braking. This 110cc segment has the disc braking of other bikes.
Suspension, Tire and Wheel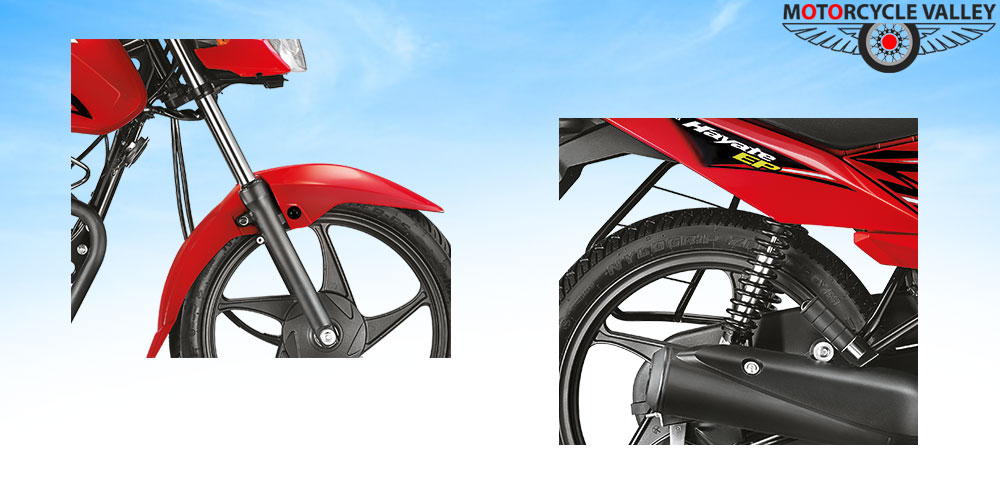 Looking at the suspensions, this bike is a bit ahead of other 110cc bikes. Because the suspension that Suzuki used on their Suzuki Hayate EP bike is not commonly seen on other 110cc commuter bikes. The 5-Step Adjustable Twin Shock Rear Suspension will give riders and pillion a lot of comfort on bouncy or broken roads and the front telescopic fork is able to balance the front side well. The size of Front tire is 70-100/17 and rear tire is 80-100/17.
Electrical and Meter Console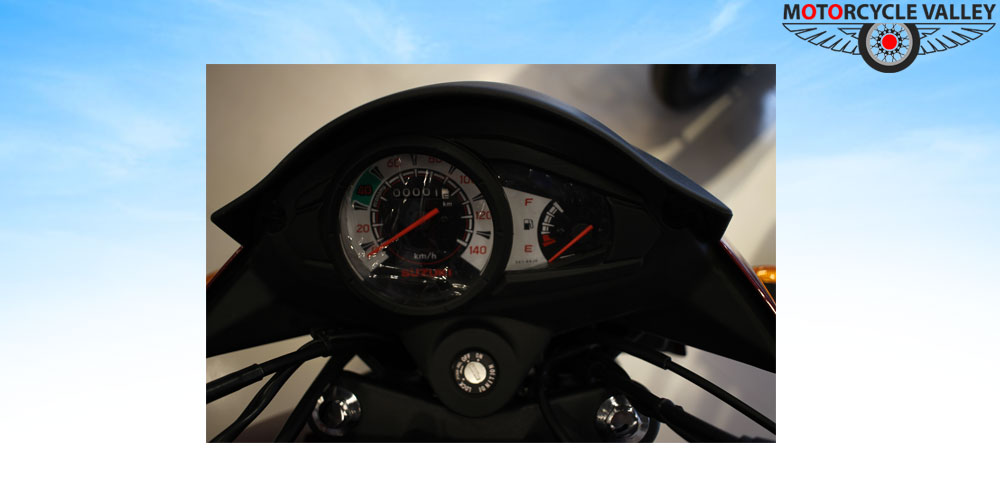 Electrical and meter consoles have not been seen to use such advanced features for the Suzuki Hayate EP. The meter panel is fully analog, with a speedometer, fuel gauge, and some essential features of the rider. Electrical Suzuki Hayate EP has all the necessary lights and for electric start, this bike has a 12V 3Ah maintenance-free battery
Verdict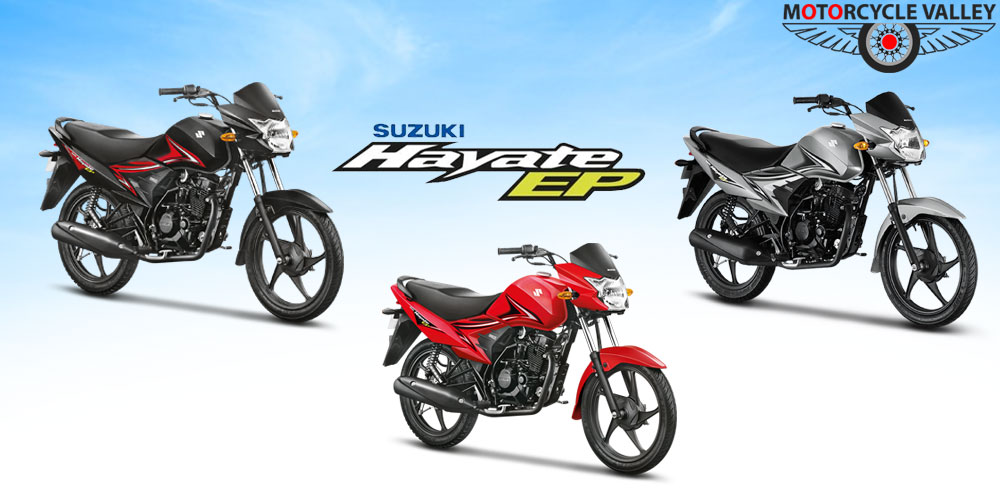 In the context of our country, the Suzuki Hayate EP bike is expected to hold a good position as a 110cc commuter bike. Although this bike is not very advanced in terms of features, but all the things that a rider needs are given to this bike. Currently, this bike has 3 different Colors - Glass Sparkle Black, Pearl Mira Red, and Metallic Oork Grey. Hopefully,this Suzuki Hayate EP will be able to give a lot of support to all the riders on the roads of Bangladesh, and commuter lovers will like it more.