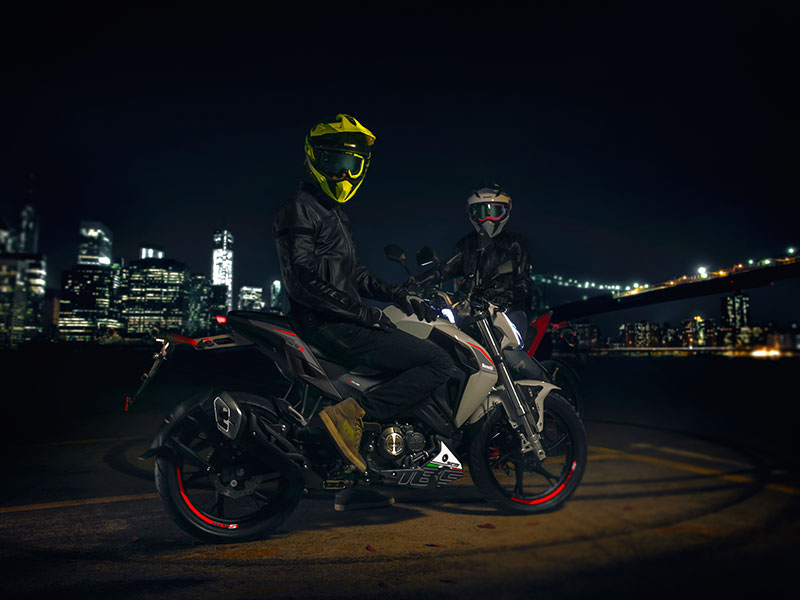 Trendy design and up to date features are always required for motorcycle market. Every company tries to cope up with these two aspects and meanwhile, different companies are also raising giving effort for these two sides. When it is about fashionable design and features then we cannot leave Benelli behind. They always try to put great effort for their customers and to hold on their attention. Regarding that Benelli 165S is one of their newest creations. The new Benelli 165S is designed for the streets of dense urban areas and also follow open back roads, day and night. Light, responsive, and shockingly powerful, Benelli has unleashed a new beast entirely. More or less the consumer sector will surely satisfy with the performance that is the expectation of Benelli. Outstanding outlooks alongside the new trendy features are mated with this bike and it is ready to hit the market hard. High-tech instrumentations, 3spark plug engine, high spec Disc brakes and many more interesting feature are to be found in Benelli 165S. Without wasting any further let us checkout the new features which will be seen at Benelli 165S.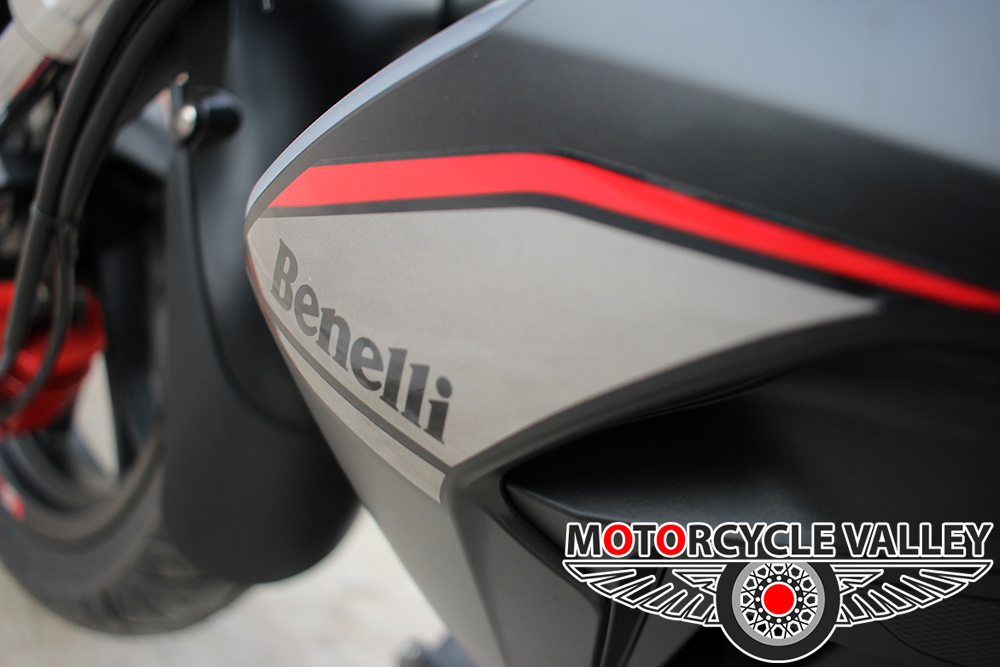 Top features: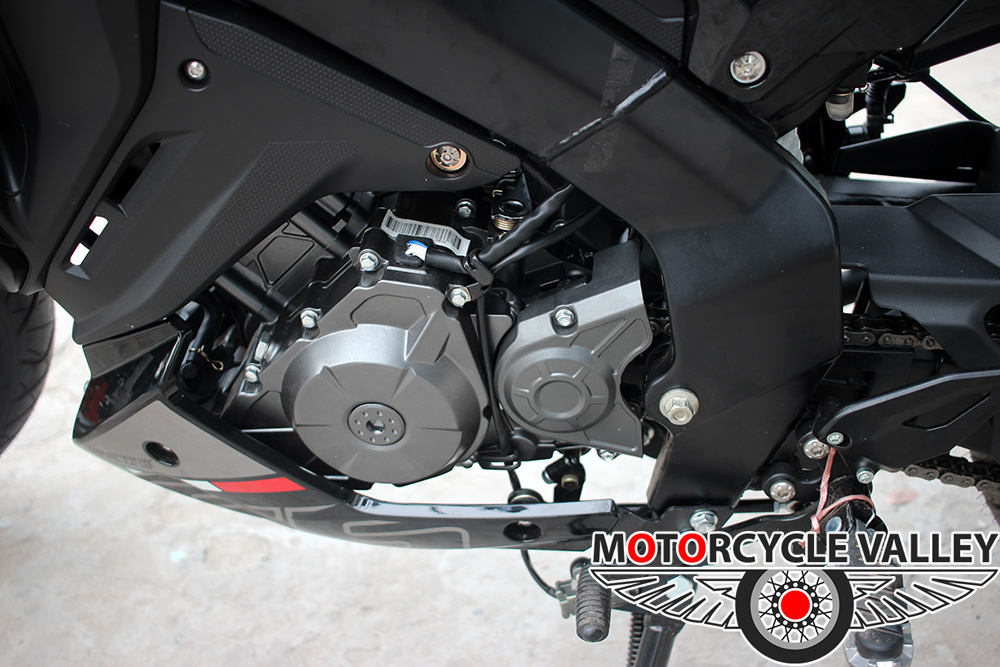 BENELLI 3-SPARK PLUG ENGINE
165S's liquid-cooled, 164.7cc, single-cylinder, four-stroke, four-valve engine is filled with technology, including advanced electronic fuel injection (EFI), 3-spark plug tech, and SOHC system is added with the engine for more intense performance. This engine is about to offer 14.0N.m @7000 rpm max torque and 13.3kW @9500 rpm max power. This engine is mated with six speed gear transmission box and the compression ratio is set 11:1. According to the manufacturing company this kind of engine will be able to provide 120 KM/H top speed. Only electric starting system is added with this bike.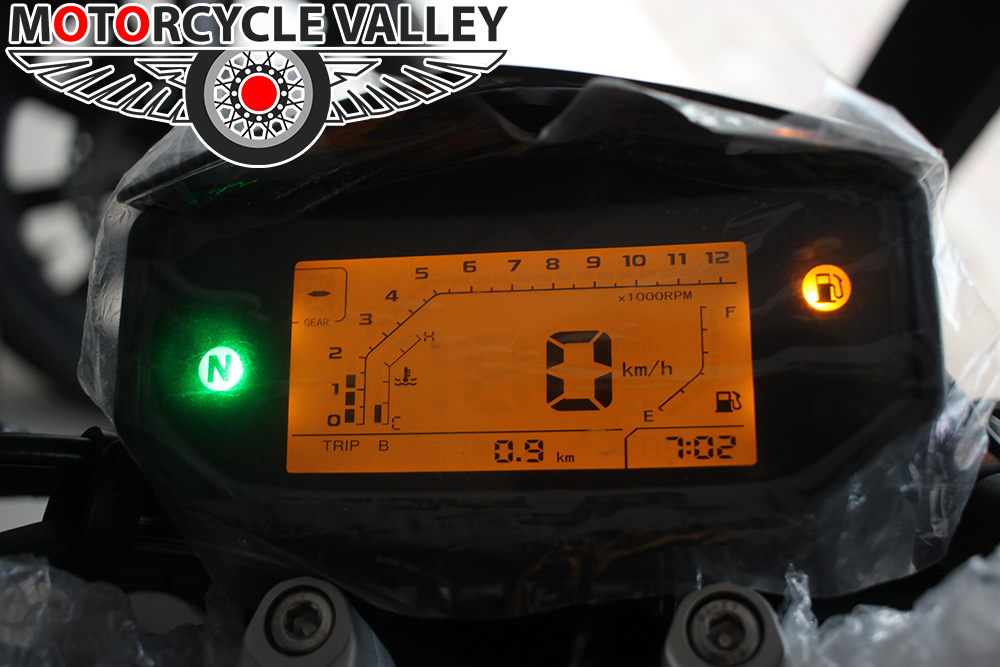 HIGH-TECH METER PANNEL:
Benelli 165 S is designed with fully digital console. It displays everything a rider will need to know while riding, from speed to RPM to engine temperature and more things like, low fuel indicator, speedometer Gear indicator all are here.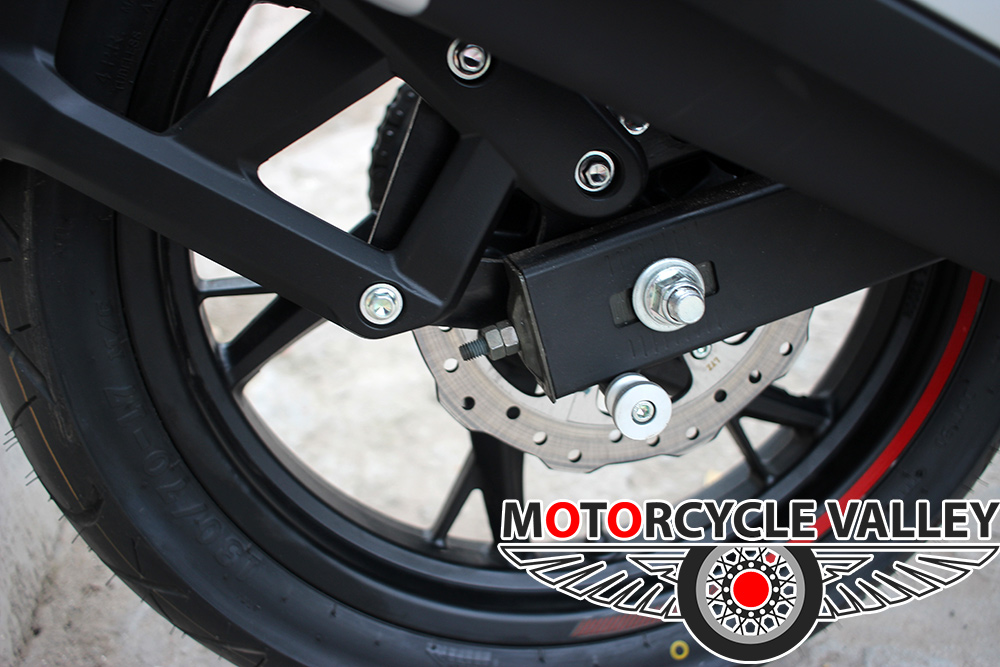 HIGH-SPEC DISC BRAKES
Powerful 260mm front disc brake and Disc 220mm rear Disc brake compiles with CBS, ensures the 165S is always ready to provide excellent braking.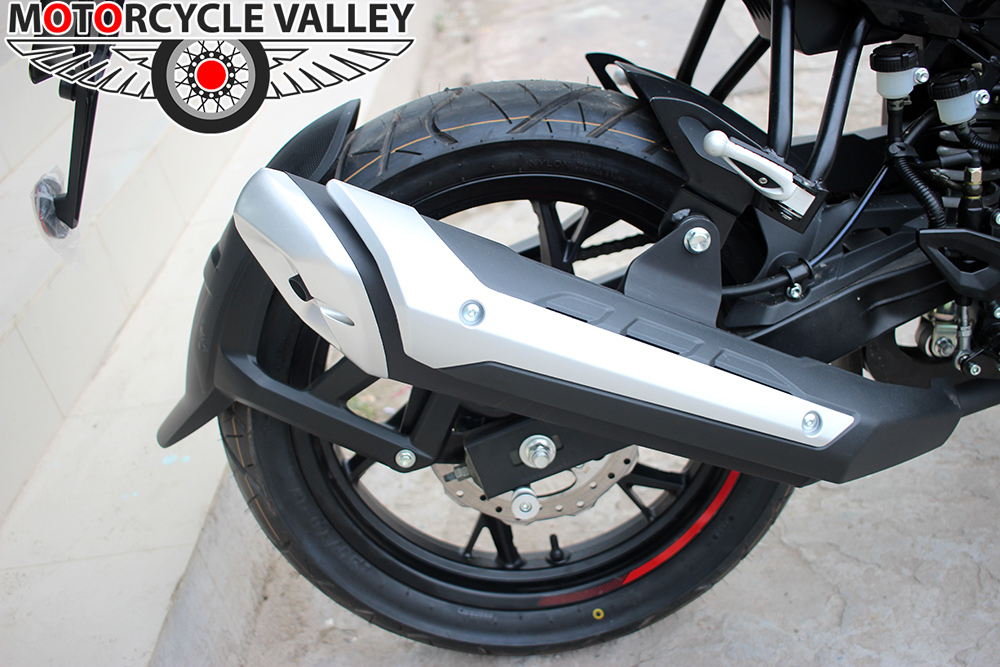 MOTORHEAD & AUDIOPHILE APPROVED EXHAUST
The supreme design of 165S exhaust gives this bike an extra attraction and provides excellent sound.
Specification: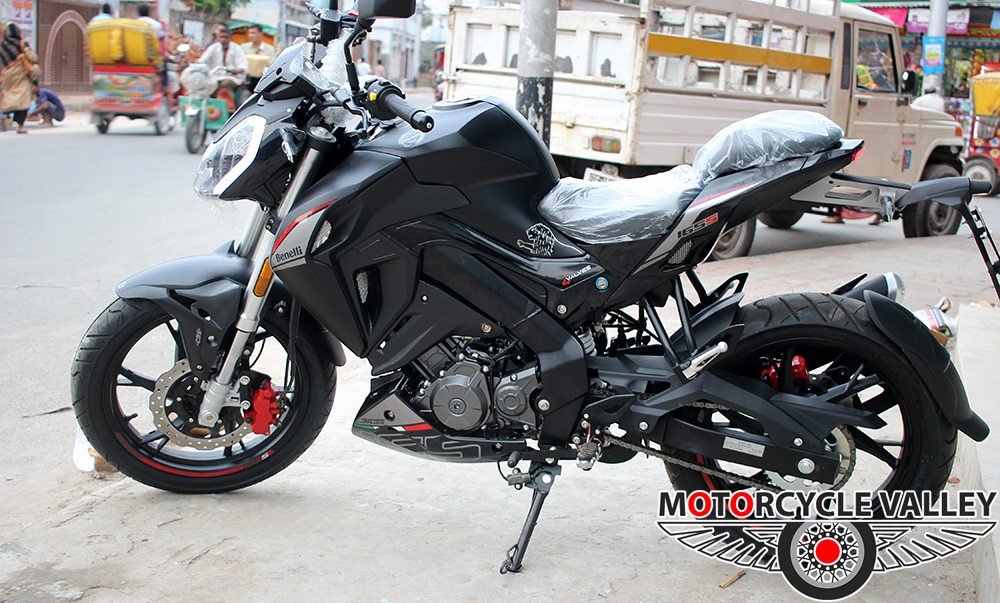 Dimension and chassis:
The over body dimension of Benelli 165S is positioned over Arch bar truck type chassis. Now talking about the dimensions it has 2030mm length, 780 mm width and 1070mm height. The seat height is set for 810 mm. The wheelbase is 1345mm and the ground clearance is 170mm. The permitted weight for this bike is 187 KG and the kerb weight is 147 KG. This bike contains a fuel tanker of 10 L.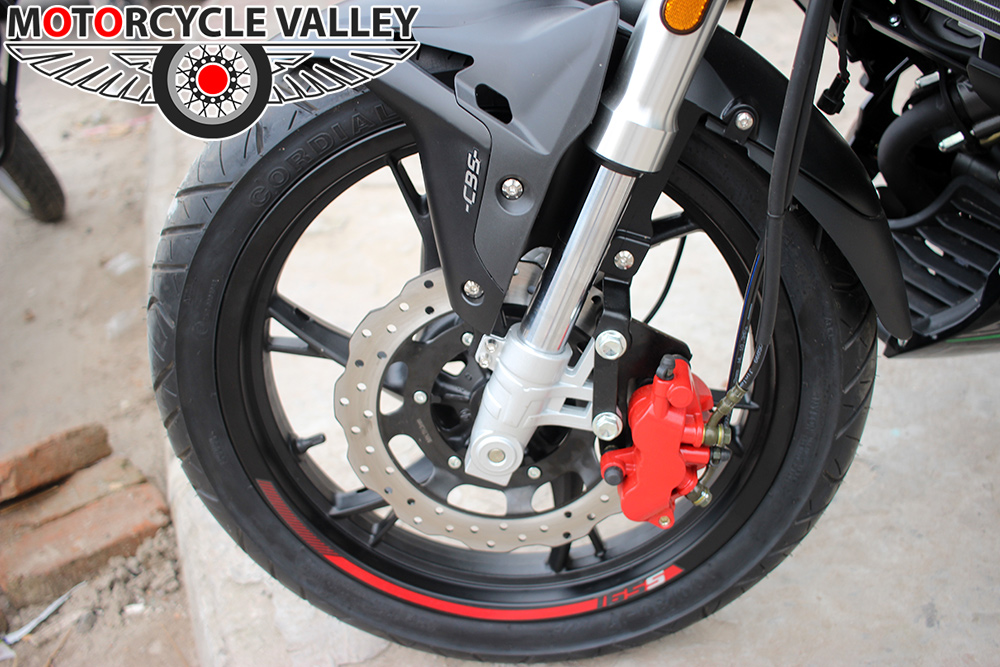 Wheels and Suspensions:
For this new monster Benelli used both side stylish Alloy Rims and over those tubeless tires are positioned. The front Rim size is 2.50×17 and the rear Rim size is 3.0×17. On them 100/80 front tire and 130/70 rear tire is placed.
For the suspensions this new bike has Telescopic forks at the front side and Mono shock coil spring oil damped suspensions at the rear end.
Electrical:
12V battery is set to power up all the electrical, such as the LED Headlamp and Tail Lamp. Without pass that indicators and pass lights are also included.
Conclusion:
Finally after watching all the new features it can be said that this new Benelli product is ready to fire up the market with its looks, engine performance and all the other features. Now it is up to the user's response which will ensure the impact of this new product.