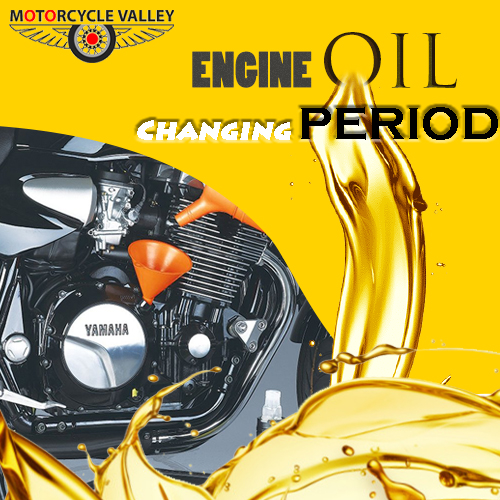 To prolong engine life and ensure more efficiency, engine or lubricant plays vital role. There causes a fraction inside of an engine and due to that, little molecules of engine parts get decayed. To prevent this loss and prolong engine efficiency, bike needs engine oil. Not only that, engine oil also keeps the engine cool during ride. Based on quality, engine oils are divided into three categories.
Categories of Engine Oil
1. Mineral Engine Oil
2. Sythetic Engine Oil
3. Semi-Synthetic Engine Oil
As we all know that after using engine oil for certain period, the lubricant becomes thin and plenty of decayed particles includes with the lube. Then there comes a necessity to drain the used lubricant from the engine. Today let's talk about the draining period of every branch of engine oil we use for our bikes.
In Term of Mineral Engine Oil:
Mineral Engine oil is mainly an UN-refined mineral which is collected directly from the mine and sent it to the market. Thus, lubes molecules are unequal and becomes thin within short period. If you use 10W-30/40 oil grade inside your engine, you must drain it after 800km-900km riding. In case if you use 20W-50 grade engine oil, you can extend the range up to 1000km.
In Term of Synthetic Engine Oil:
Synthetic engine oil is 100% pure and refined engine oil. After collecting the mineral from the mine, the oil is marketed after researching and purifying it into the laboratory. Molecules of synthetic oil are equal and last for long due to its strong bonding. Besides, synthetic lubricants are the best for engine and well recommended as it is 100% pure. You can ride maximum 3000-5000 with synthetic engine oil.
In Term of Semi-Synthetic Engine Oil:
Semi- synthetic engine lubricant is a proportional combination of synthetic and mineral engine oil. Semi-synthetic engine oil is a combination of 20% synthetic and 80% Mineral. As there 20% synthetic is included, semi-synthetic is far better than mineral oil in term of both standard and quality. If you ever use Semi-synthetic, you have to drain it after 1500-1800km riding. You can ride maximum 2000km but we recommend you to drain before reaching 2000KM for your bikes well being.
We are popular with a large scale of engine oil which is running around the market. But we expect, you will use the exact engine brand and grade which is recommended by your bikes company to enhance bike performance and increase longevity.