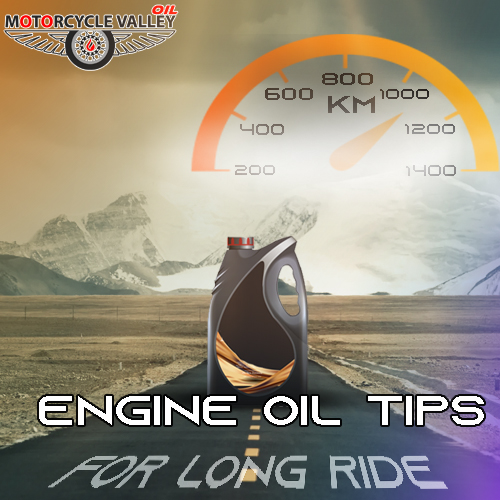 Long tour in bike is a trending topic now a day, many of us loves touring with bikes on often time. But we need to maintain some rules during long tour, need a break after a certain period of ride, because engine oil viscosity doesn't stands same at all temperature, oil gets thinner when it get overheat and loose viscosity, In this situation oil drain is needed otherwise performance gets down and you will get more vibration. Some rules uses of engine oil during long tour are mentioned below.
• If your bike is new and under break-in-period then you have to maintain your ride carefully, rpm limit is 4000 and ride without pillion.
• Take a break after 30 kilometers because during break in period engine gets overheated and molecules comes out oil drain, drain the first oil as soon as possible within 300 kilometers after that drain oil after 500.
• In general mineral engine oil holds performance up to 700 kilometers, so drain after 700 kilometers, otherwise it loose viscosity after 700 kilometers.
• Semi-synthetic engine oil can be used up to 1000-1200 kilometers
• Synthetic oils are many varieties with their price and different brands but it can be uses up to 1800-2400 kilometers, don't use more than this.
Maintain those rules during a long ride and you won't face any kind of problems, always maintain the grade suggested by the manufacturer.