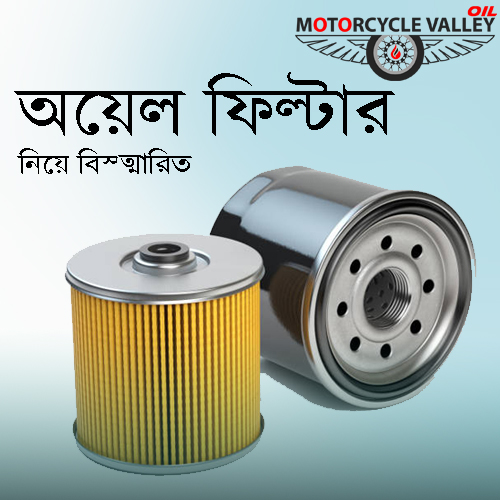 Just like engine oil, oil filter is also a necessary maintenance for a bike. It filtered dust and dirt which comes out from the old engine oil and the engine. Today we are going to discuss about engine oil filter and its usage.
• Now a day's most of the company bikes has oil filter in their bikes and it has to be replaced after a certain period.
• There is some myth about oil filter in biking community that it has to be replaced after 2000/3000 kilometers, but it should be change when engine oil is drain, because old filter has dirt and dust inside also old engine oil that can make it discolor and viscosity also can be affected, we advise you to change the filter whenever you drain the engine oil.
• Always use the genuine oil filter recommended by the company, because there are almost every company duplicate oil filter in the market, sometimes it is very difficult to find the original one, we recommended to buy original oil filter from the company service center or a trusted shop.
• Those bike who does not have oil filter inserted, they must have to clean the oil strainer every 10,000 kilometers which comes with every bike, it works like a refiner and filtered the dirt from the oil and supply oil pump and the oil can works properly, if you don't clean it on regular basis then it becomes dusty and couldn't lubricant the engine and the working process is hampered, so must clean or replace the oil strainer every 10,000 kilometers.
• What kind of oil you use it doesn't matter(mineral, semi-synthetic, synthetic) at all but change the oil filter at every oil drain will makes your engine much smoother and clean.
Now a day's every modern bikes comes with an oil filter insert inside so it is necessary to change the oil filter for a better user experience, follow the rules we mention, you will never face any of this problem and you will insure the right usage of engine oil and filter.