2016-11-12 Views: 2923
Owned for 3months-1year [] Ridden for 1000-5000km
User Ratings about this bike

Design

Comfort & Control

Fuel Efficient

Service Experience

Value for money
Haojue KA135 user review by Al Amin Hossain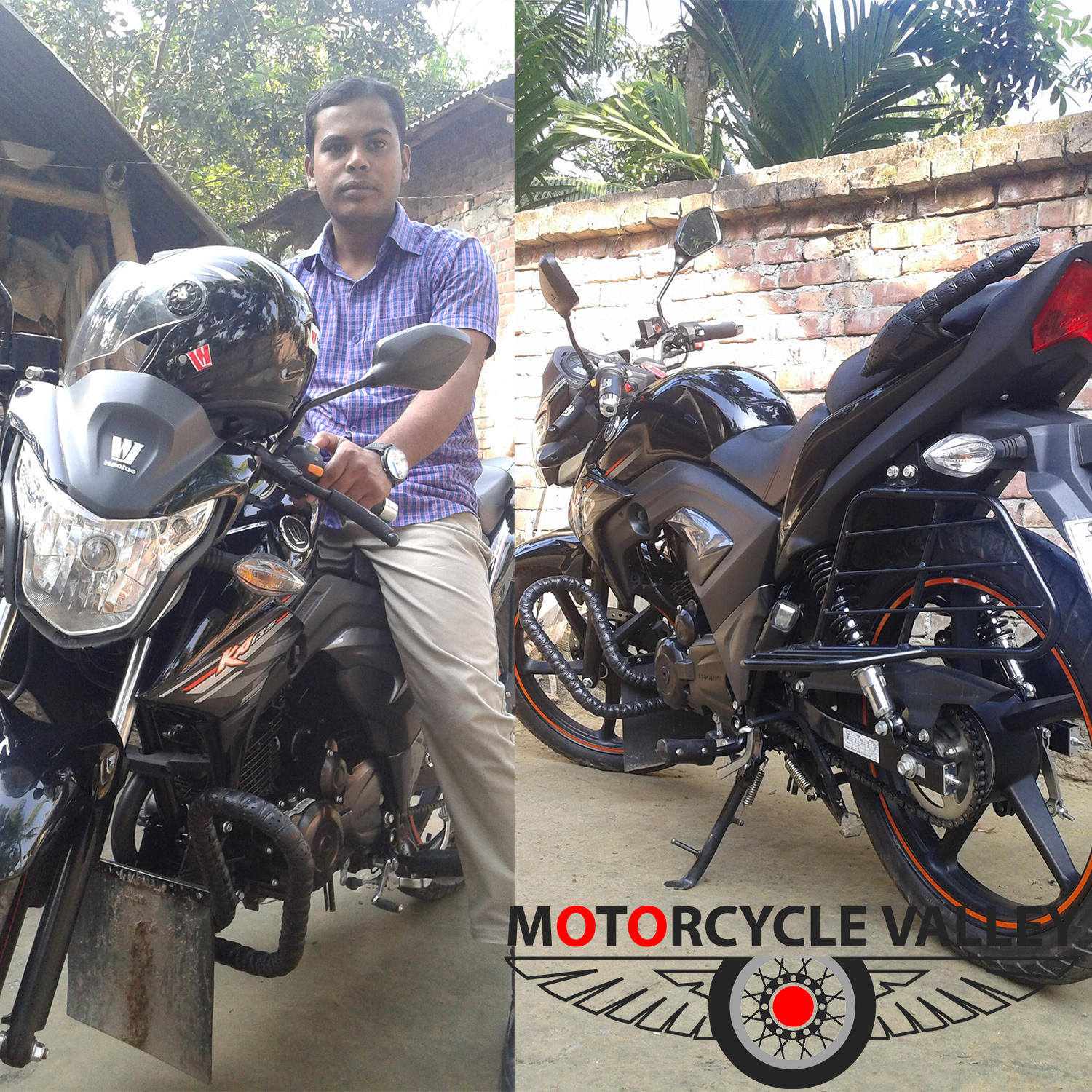 My office is 5 kilometer away from my home and I have to run a along distance for different purpose each of the day. That why I was feeling a need of a bike in a handy price. I am a Pathologist and I'm going to share the story of my bike today.
Take a look back
When I was in the school it was something like an addiction to the bike by which I was seeking a bike to learn to ride it. Splendor plus was the bike by which I completed my training. Bajaj CT100. Xingfu 125 I have experienced later on.
My first bike
As I have mentioned in the top my office and other activities of my daily life is so far away from my home and thats why I informed my family about the the matter and my father help me about the matter of money. But my choice was the "Hero Honda Splendor Plus" but I can't satisfied with the quality in which I was acquainted with. "Haojue KA135" I choose this bike by the first view but I was in the confusion only because of Chinese brand but the showroom manager MR.Sohanur consist me about the matter of quality specially Haojue Cool. Everything of this bike look me so good and with it I make my dream come true.
Description
Lets take a look what this bike has its outside and inside
CC: 135
Max power: 8.0 KW @ 8000rpm
Max torque: 10.5Nm @ 6000rpm
Weight: 126 KG
Break: Disk break in the front and drum break in the rear wheel.
Structure and design
Its sporty look will attract anyone to it. Silver over the black and graphics of the red color took this bike to the different level. Ario dynamic design and digital meter indicates its modern technology. I always prefer black color in the bike and its sit structure give it a sporty look.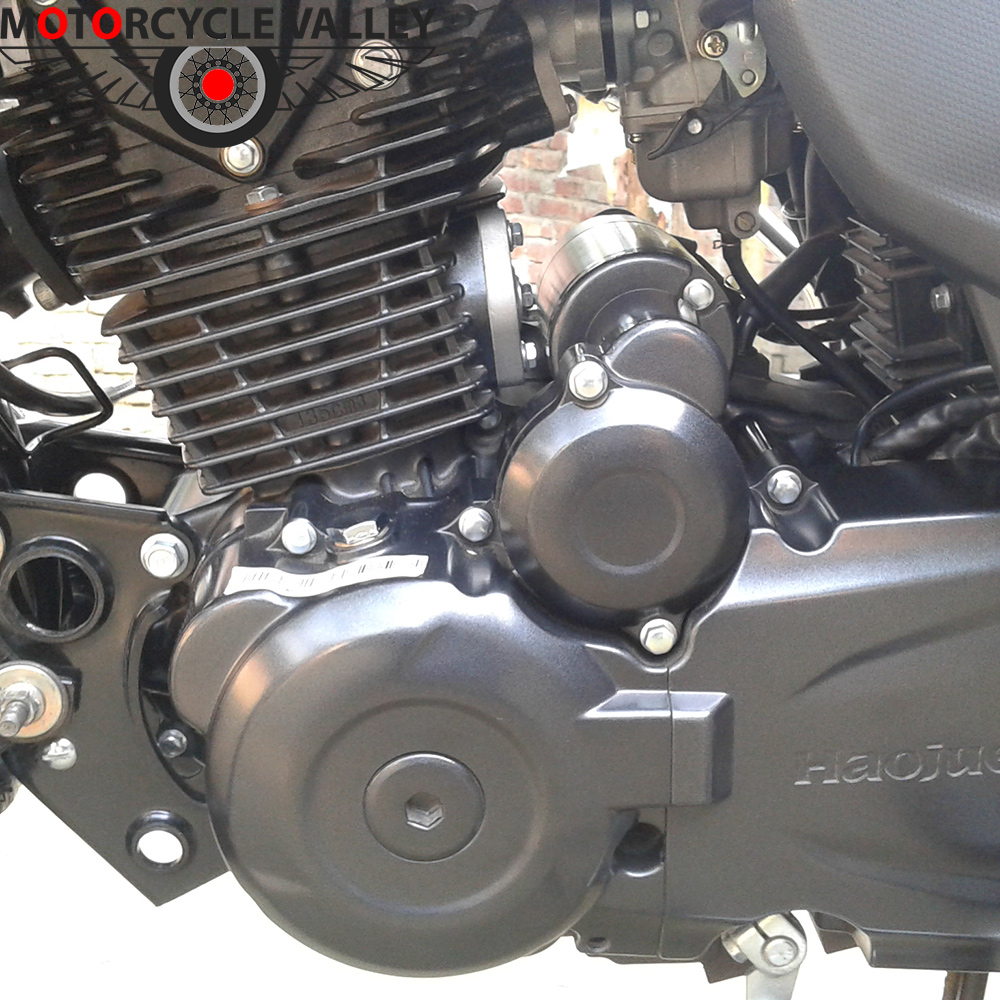 Engine
Its engine is 135cc but I never feel it less then 150cc. Its ready pick up and the power will amaze anyone. Any rider can easily run this bike on the speed of 90-100 speed. Whether you are alone or with pillion, you never going to feel this bike less then 150cc.
Comfort and control
Its two level lower sit let the rider feel very much comfort. Rear sit made with the system that the pillion never going to fall on the rider in the hard break. Its strong breaking system let the rider to control the bike positively. Suspensions are also very much helpful to control the bike.
Headlight
Headlight is very powerful and its never let me any dark wherever I am.
Fuel expense
I was told that this bike will run 50-55 kilometer per liter. After the break in period its performing 52-53 kilometer per liter. Which makes me very much satisfied.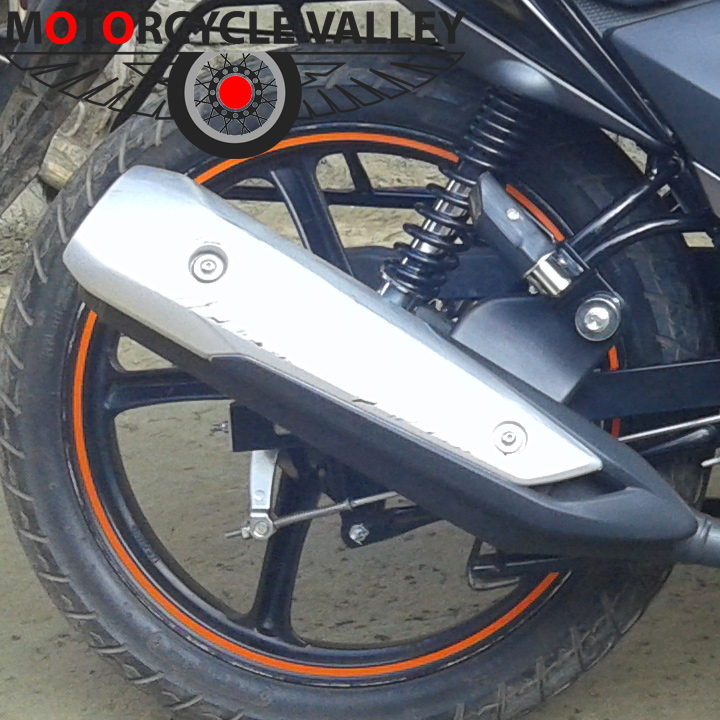 Bad sides
This bike also have some bad parts as well
1. Its rear wheel is thin and for this reason it skid in hard break.
2. Plastic is used as the silencer guard where other bikes use steel. And this plastic got the scratch which look very bad.
3. Front mud guard is not enough in size, same time the space between front mud guard and the engine is very little as well.
Final words
How the bike will go this only can be said after 2-3 years later. But I can say about this bike that it is far better then Indian bike. We can think positive by the performance of the engine and its hard structure. Although it has some negative thing as well but this will be most positive thing if the company can solve this on. I will give this bike 9.5 on 10.