2014-01-03 Views: 7381
Dayang Runner Bullet 100cc bike ownership review by Alam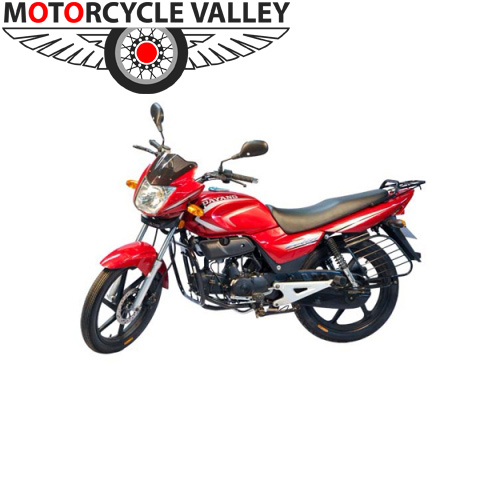 Assalamu Alaikum.
I am Alam from Rajshahi, Bangladesh. Today I will share my experience to you about my bike Dayang Runner Bullet 100cc.
Difficult to remember, may be it was 1982-1983. One day my father bought a motorcycle. It was Yamaha 100cc. It was the first motorcycle in our areas. I was too much happy and excited about the bike. In 1986, my father sold the bike and bought a new one, that was Honda HS100. And that time I learned to ride motorcycle first. My teacher was Jame Bhai. He taught me to ride. I was reading class four on that time.
In 2010, I bought a second hand bike. It was Dayang 50cc. It was in very excellent in condition. I ride it around one year, then I sold it. Th reason is to sold this bike was to buy Dayang Bullet 100cc.
Why I have chosen Dayang Bullet 100cc?
I had ride some 100cc bikes before to buy Dayang Bullet. I choose it for it's design, facilities, weight etc within my price range. It is really an excellent bike within this price range.
I have bought this bike from Nupu Corporation, Ranibazar, Rajshahi. Price was Taka 89000.00. I have got free helmet, raincoat, keyring with the bike. Nupu Corporation told me two things-
1. This bike will provide me around 50-55KM/L.
2. Although it is 100cc engine, but you will get 125cc bike's performance.
I have ride first 500km with the speed 40-50km/h. Then get a servicing.
My first tour was in Naogaon. It is 70km from Rajshahi. I feel the excellence of Dayang Bullet on that day. It was really a awesome journey with pillion.
Lets go to know about Dayang Bullet 100cc
Importer:
Runner Auto Mobiles
Brand:
Dayang (Dayang Runner)
Model:
Bullet 100cc
Engine:
1 Cylinder, 4stroke, Air-cooled engine
Maximum Power:
5.2Kw/8000rpm
Maximum Torque:
7.5Nm/5500rpm
Weight:
120KG
Brakes:
Disc in front and drum in rear.
Start:
Self and Kick
Style and Performance
It's outer look is really awesome, eye catchy and gorgeous. It looks like a 125cc bikes. I always prefer red color for bike, so I bought the red one. Curved driving seat, stylish fuel tank, large head and tail lamp make it difference from other 100cc bikes. Really excellent.
Pros
01. It is the best quality bike within this price range.
02. Most of the bikers love speed. Me too. I have ride 95km/h. It was opportunity to increase more. But I did not it for safety reason.
03. Although it is 100cc but it performs like other powerful bike. I can easily ride with 2pillions.
04. It provides around 58km per liter fuel.
05. I have ride in village road. 120Kg weight with soft shock absorber make me happy for its comforts.
06. Riding control of this bike is excellent. I can control high speed easily. Combination of front disc brake and rear drum brake is really nice.
Cons
01. Gear lever is little higher from footrest level. As a result it makes discomfort to place shoes on footrest.
02. It has no PASSING switch. So, it makes problem when you want to cross a vehicle in night.
03. It seems that, beam of head lamp is little left sided.
04. Seat level is little sloped to the front. So, pillion feels discomfort when rider made a brake.
I am riding this bike more than 2years. I have changed a spark plug for bad fuel. No parts were changed without it. You can use this bike as a commuter bike as well as for intercity transport. It has combination of style, power and speed. I am totally satisfied on it.
Please wear helmet. Happy Biking.