2016-07-22 Views: 3566
User Ratings about this bike

Design

Comfort & Control

Fuel Efficient

Service Experience

Value for money
Bajaj Platina 100 motorcycle ownership review by Mahmudur Rahman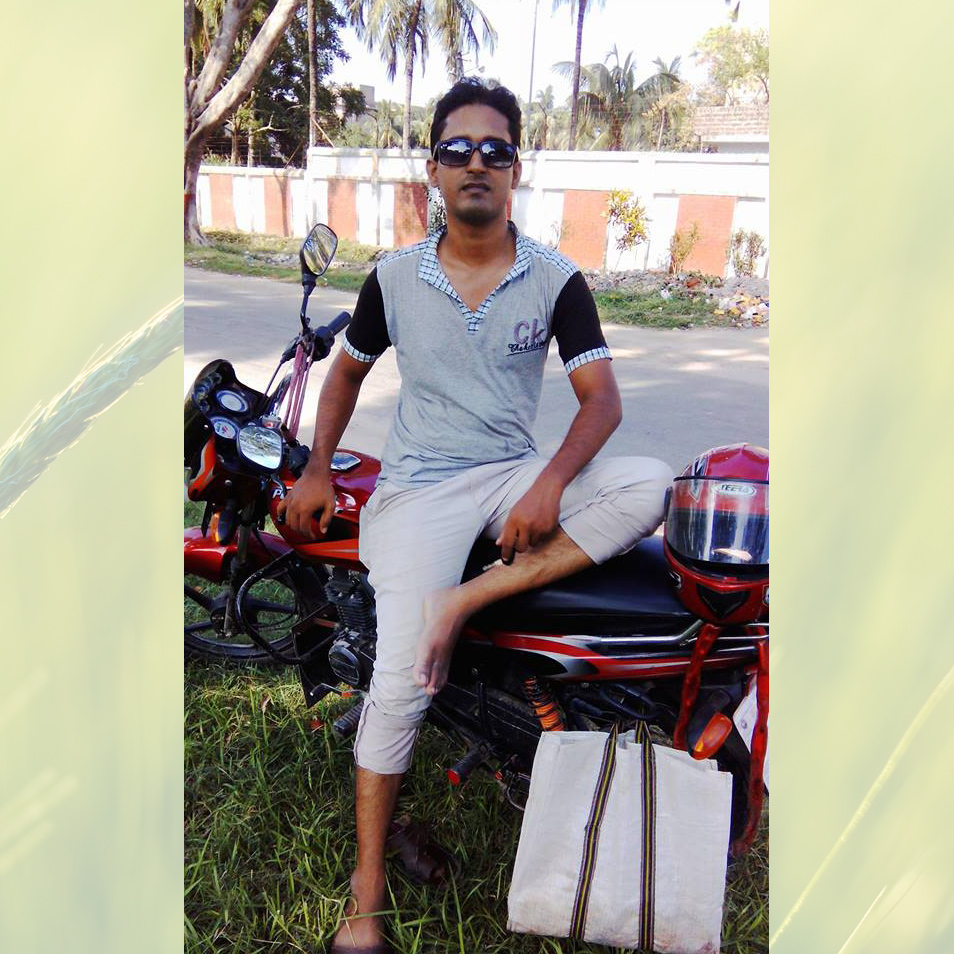 My name is mahmudur Rahman and by the profession I am related to IT business. For my own travelling throughout the city and for business purpose a vehicle was necessary for me because my home was not near about the town. That's why I made my mind to have a motorcycle of my own and started searching for a good bike which will adjust with my budget. After few time I bought Bajaj Platina 100 motorcycle by my own decision and because of others choice. It has been one year I am using this motorcycle and now I want to share my own experiences about my motorcycle with others.
Reason to have this motorcycle:
As I said before, for business purpose and for my own it became necessary to have a motorcycle. . At that time suddenly I got a software work and it was a big one. After I had done that software work I got my money and with the payment I included more money to have a motorcycle.
According to my choice, need and budget I posted few posts to online groups and blogs. Different peoples suggested me many things and at last as my family members suggested and my own choice I bought Bajaj Platina 100 motorcycle.
Before I purchased this Platina 100 I heard about this bike who were using this bike and all of them suggested me to have this bike because this bike is fuel efficient and comfortable enough for riding. O loved the design and it fits my budget so I made my final decision and purchased this bike.
Using experience:
From the starting this bike is giving me great performance and I am pleased with it. For various reasons I have to travel Nagaon to Rajshahi very often and for this reason I ride 100-150 KM almost regularly. As a commuter bike I didn't had to face any problem at all. In different times and situations this commuter motorcycle doesn't disappoint me which is very pleasant thing.
Without any problem and with great comfort I have travelled 200 KM with my motorcycle.
Mileage and speed:

When I decided to have a bike I knew I had to travel a lot and for this reason mileage was a great issue. Bearing that thing in my mind I had chosen this motorcycle. At local market in Bangladesh it is known to all that Bajaj motorcycle can provide better mileage. At the mileage with my bike I always get 60 KM/L plus mileage. If I had to talk about the mileage I would say, without any reason I drive at normal speed. At the mileage I ridden my bike at 85 KM/H which is my record but I think it can be increased more.
Control and comfort:
Ina word controlling of this bike is wonderful. Sometimes it is scary to hard brake because this bike is light weighted and for this reason the tyre skids. Without that there is no problem at all at the controlling. This bike is larger in size that's why riding with the pillion is very comfortable and it is one of the best parts of this bike. I am very happy with its controlling and I enjoy my riding.
Caring of my bike:
Because I am busy all the time, don't have much time to take care of my motorcycle. I have a familiar motorcycle servicing centre where I leave my bike for serving and they tuned up my motorcycle properly. But I will recommend to others that servicing your motorcycle and taking a good care is necessary.
Good sides of my motorcycle:

There are many good sides of Bajaj Platina 100. Among those these sides I loved the most.
- This bike is very durable.
- It is easy to control.
- Extra mileage
- Extra large seat which is very helpful.
Bad sides of my bike:
Everything has a bad side and this motorcycle is also containing few bad things which I don't like at all. These are
- Light weight.
- No electric starting method.
- This bike won't run holing the clutch and gears both.
Final words:

In my view or opinion Bajaj Platina 100 is very durable and it is very much capable for long time use. At this budget it can be said that this bike is best. I am totally pleased with the performance of my bike until now.
Drive safe.