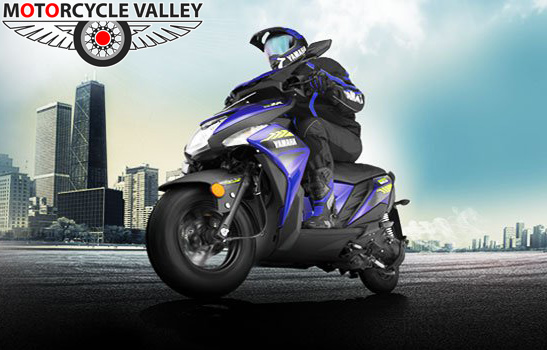 Yamaha is presenting the all new Ray ZR Street Rally. Before introducing this model already a same type of product named Ray ZR was in a good response. To make the roads more comfortable and easier this thing just arrived. It is a sharp, shiny, swift and stylish machine for those who live life on the edge. So, if it feels to be just a scooter, you are making a mistake that claims the manufacturing company and they suggest you take one for a spin. This all new scooter is Powered Blue Core engine and equipped with many of interesting new features which can easily touch the hearts of scooter lovers, apparently bike lovers as well. Plenty of new added things are here for the users above all aggressive looks that tell you it's strictly not for those whom are little bit of lazy rider. So let us check out all what more features this scooter has for us.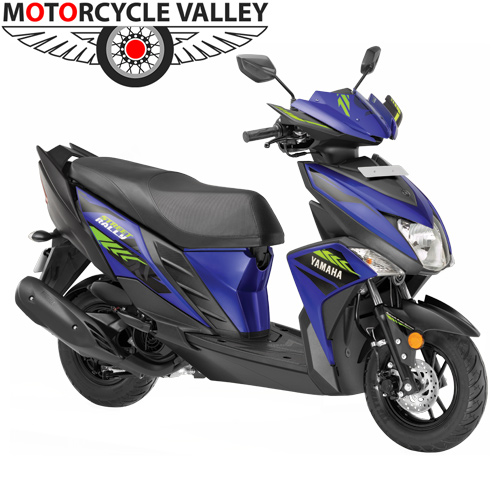 Especial features:
-Blue core engine
-Bold and aggressive exterior looks
-UBS (Unified Braking System) braking
-Digital instrument panel
-Broad space storage underneath the seat and large front pockets
-Two-level (raised rear) seat for great comfort
-USB charger option
-Key shutter Locking system for ante theft.
Looks and design:
This scooter is designed for those who want for something more than just a comfortable ride. A razor sharp design with aggressive look gives it a charm to fire up the street like other bolder machines. According to Yamaha it is perfectly geared for the thrill it promises. New added things like Knuckle guards, a bold new visor with a smoky finish and the stylish Edgy rear view mirrors borrowed from Yamaha's 249 cc beast FZ 25, enhance the street-sharp look of the machine and makes this scooter more attractive. We are not finished yet a well-equipped digital console and graphics that are literally shows the class of manufacturing which gives this bike extra charm to stair on and create bold and aggressive posture.
Powerful Blue core engine:
The Ray ZR Street Rally is powered with an air-cooled, 4-stroke, SOHC, 2-valve, 113cc "BLUE CORE" engine with a Continuously Variable Transmission (CVT) unit which provides both smooth initial acceleration and pickup. Because of the technologies this engine reduces horsepower loss and achieves excellent fuel efficiency and running performance. It is build with settings that provide easy-to-use power, especially in the extremely low speed ranges. It has 7.1 PS/ 7500 rpm max power and 8.1Nm /5000rpm max torque to provide full satisfaction to the riders. Both Kick and self starting options is placed to fire up the engine.
Dimension:
Overall length of this scooter is 1,820 mm, along with the width and height of 700mm and 1115 mm. Without that it has ideal seat height of 775 mm and wheelbase is 1270 mm. The minimum ground clearance that is placed for this scooter is 130 mm. This scoter has curb weight of 103 KG including the 5.2 L fuel tanker.
Braking and suspensions:
A 170 mm diameter Hydraulic single disk brake is adopted for the front wheel. On the other side Mechanical leading trailing drum brake is placed at the rear side. Most interesting thing about the braking of Ray ZR Street Rally is UBS braking system; UBS has been developed for better stopping power for the 2 wheelers. UBS links both front & rear brakes with the rear brake pedal. When the rider applies the rear brake, the rear brake and a portion of the front brake are applied. For full braking performance, apply both the brake lever and the brake pedal at the same time. UBS reduces braking distance; offer better handling during braking and finally it offers smoother chassis behavior during braking.
This scooter is not only managed with good braking but also the suspensions are also pleasing on performance. Telescopic Fork Front suspension and Unit Swing rear suspension is adopted with this scooter for supreme performance.
Tires and wheels:
Both side tubeless tires are placed for premium performance of this scooter and the wheels are also very especially designed. This comes with newly designed lightweight cast aluminum alloy wheels. The combined weight of the front and rear wheels is lighter for that they provide swift handling characteristics. Tire measurement is 90/100-10 53J both side.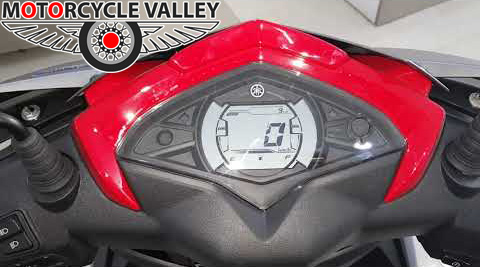 Instrument console and electrical:
Fully digital instrument panel is introduced with the new scooter which is feature-loaded cockpit designed for the modern street-sharp riders. It has all the necessary stuff like, fuel gauge, speedometer, RPM meter etc and all are digital in function.
Electrical side is matted with some excellent features Halogen bulb headlight, 12V, 21/ 5 LED tail lamp, 12V, 10 front and rear side indicators, pass light etc all the required stuff is added perfectly. Apart from all the regular features it has USB charger spot located for the crucial need of the users.
This new scooter comes in two colors - Rally Red and the iconic Yamaha Racing Blue. So after watching all these features it can be said one look is enough to get your heart racing with Ray ZR Street Rally.