Ride Free! With this new concept Yamaha brought in Yamaha FZ-X 150. The ride free concept is all about appreciating the ride with a comfortable neo-retro bike, like the All New Yamaha FZ-X. It simply means ride to feel the pleasure of riding bikes on an open road. Those who like café racers as well as loves to commute with standard commuters will surely show enthusiasm for this new variant of Yamaha. Already FZ-S series has wide range of popularity for the last decade and now it is time to feel the same test with ne flavor in 150cc segment. With future proof features that is able to enhance every ride experience, the Yamaha FZ-X will inspire a whole new generation of motorcyclists. Together, the toughness, the design, comfort, connectivity and safety of this new motorcycle is ready to hit the market of Bangladesh and satisfy the Yamaha lovers. So, let's check out the new features of FZ-X.
Special features of Yamaha FZ-X 150:
Comfortable neo-retro Design: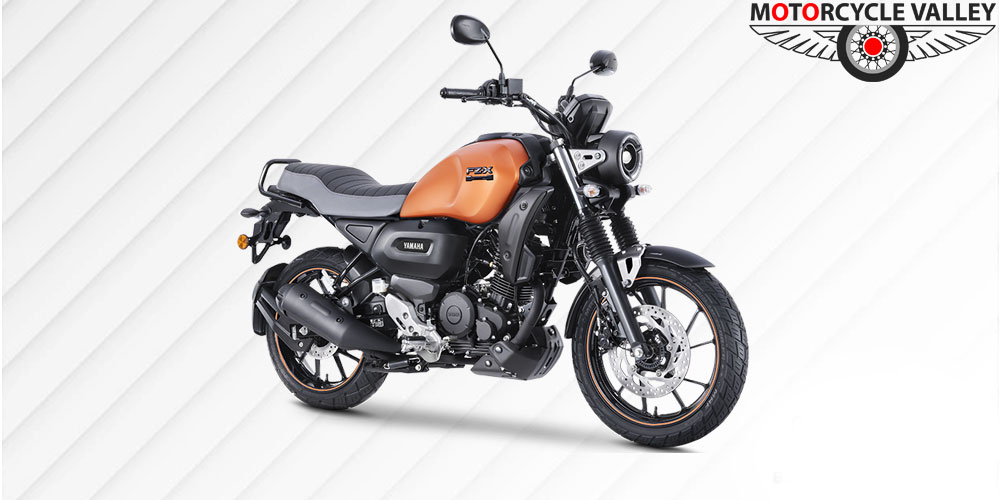 The All New Yamaha FZ-X comes to us as a crossover motorcycle design that is inspired by Neo-Retro design thinking. This motorcycle comes with attractive matte color scheme with most of the parts black shaded. The straight forward design mating with style gives a vintage package with modern color shell and decals. The overall cosmetic is truly designed with professional thinking to give the rider most of the test of crossover or café racers impression.
BI-FUNCTIONAL LED Head light with DRL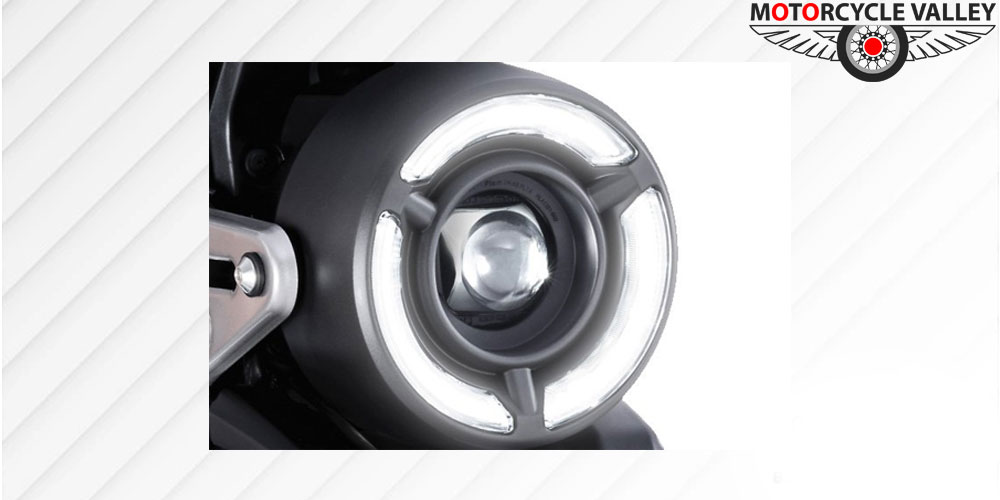 The new LED head light & DRL makes the Yamaha FZ-X 150 hard to miss during the day and stand out during the night. The new headlight features a three part bi-functional LED unit covering a center positioned round shape LED that operates both the low and high beam. Characterized by increased brightness (Class-D), the units are light weight and compact round shaped for excellent looks. The taillight as well is an LED unit and lights up in an oval-shaped ring. The reflector lens is positioned in the indented middle section for a classy, clean look.
Outstanding engine build: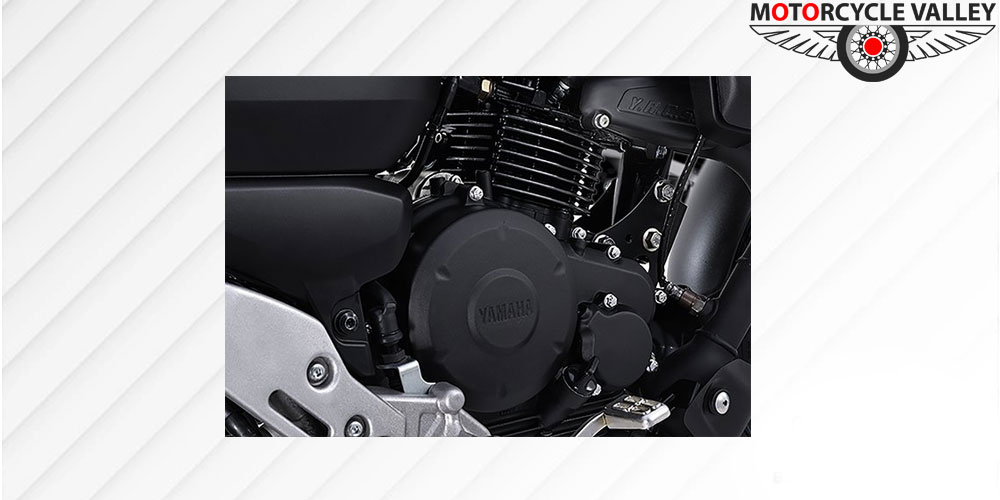 The FZ-X 150 comes with an air-cooled 4-stroke 149cc SOHC, 2-valve, single cylinder, fuel injected (FI) "BLUE CORE" engine, the engine specification is truly mesmerizing. This powerful engine tosses out a maximum power of 9.1 kW (12.4PS) @ 7,250 rpm and maximum torque of 13.3 N.m @ 5500 rpm. For this engine Fi engine will take care of the riding senses and mileage, other hand Blue core will take care of emission and smooth riding experience. This new engine contains a TCI (Transistor Controlled Ignition) ignition system and to fire up the engine we have electric starting options. Constant mesh, 5-speed manual gear box is seen for the smooth transmission system.
ABS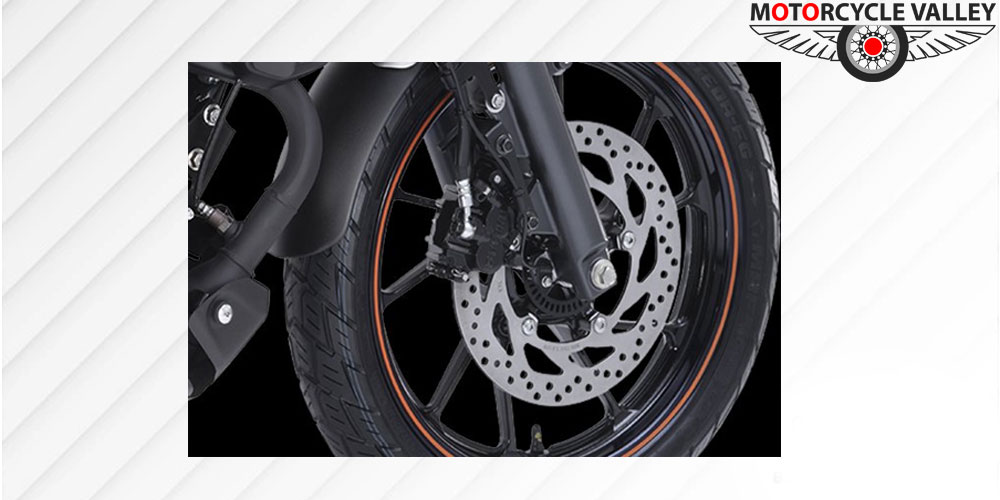 The Bosch single-channel ABS and Front disc-brake with 2-pot Caliper ensure pinpoint breaking with superior stability for Yamaha FZ-X.
Two-level Seat with tuck and roll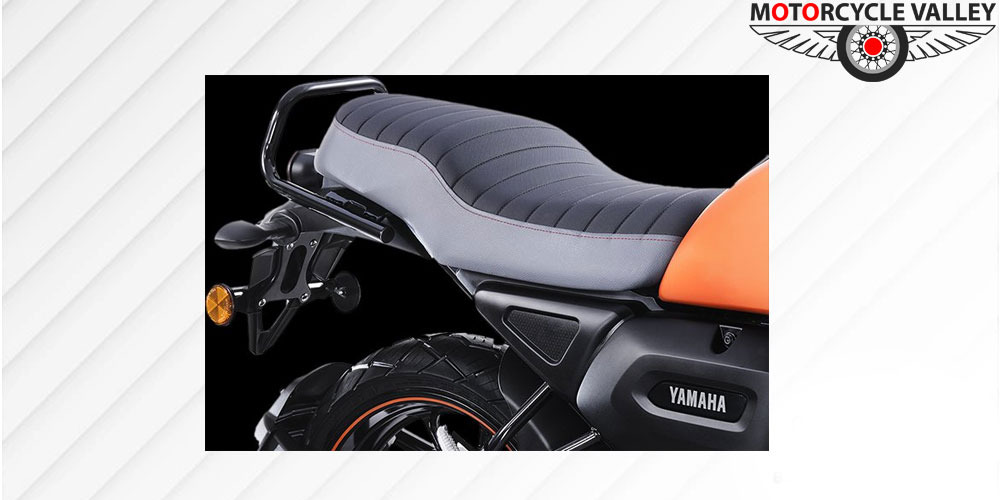 The seat on the FZ-X 150 uses a tuck and roll design that crests and valleys creating a slip-resistant feel that is both comfortable and steady
Block pattern Tyre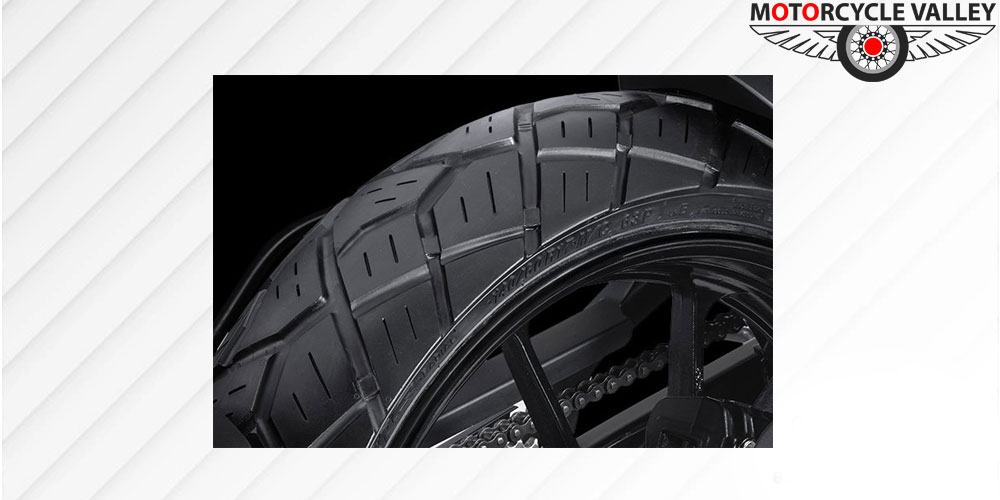 In addition to adding formidable street presence at FZ-X 150, these tires boost the handling and enables good riding comfort across highways, busy city streets and rough and wet roads.
Advanced Suspensions with front fork boot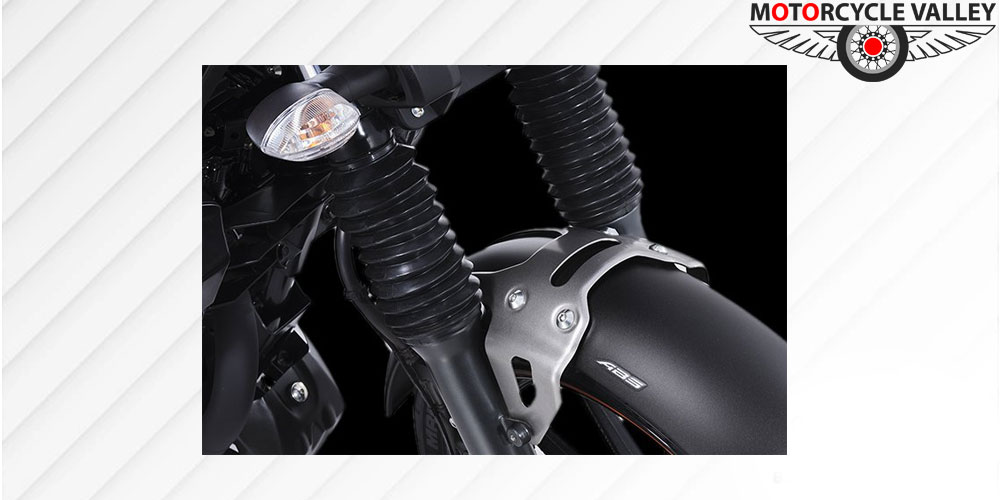 The front fork is fitted with fork boot that provide protection against inner tube scratches or dents while adding a look of old-school authenticity. Furthermore, 7-Step Adjustable Mono Cross Suspensions will take care of the comfort perfectly.
Side Stand Engine Cut-Off Switch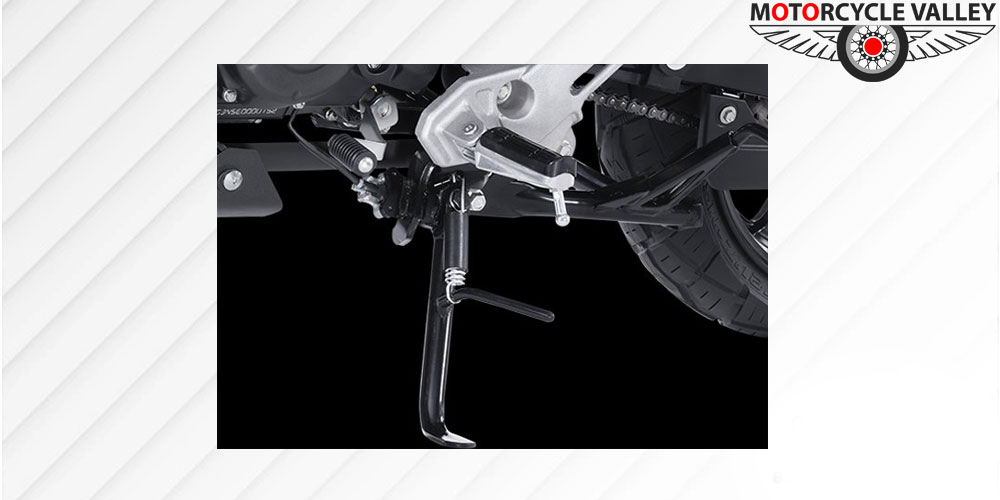 With the in-built side stand engine cut-off switch, you do not forget to remove the side stand during those immediate rides.
New LCD Meter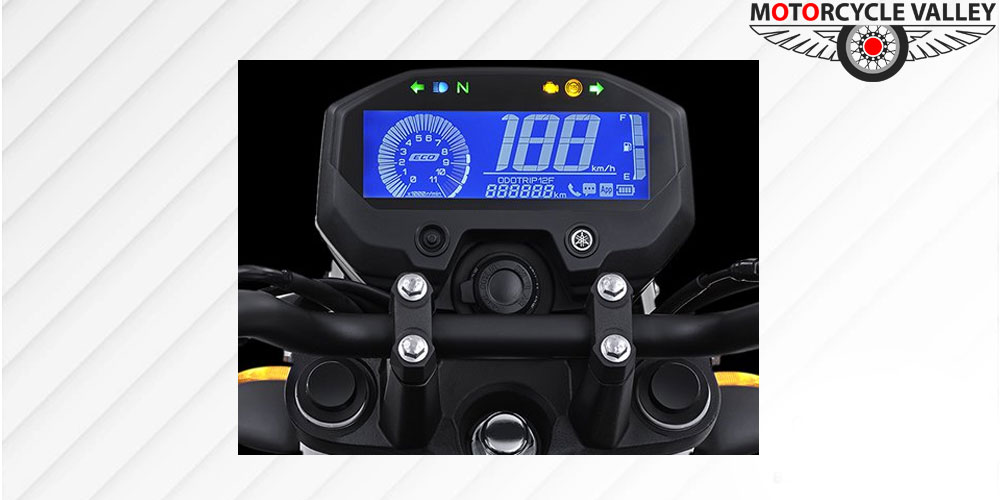 The sleek and stylish LCD instrument screen is a mix of both, traditional and modern design. The tachometer display in it has an analogue look that shows the revs in a circular pattern. This display also shows smartphone notifications accurately and attractively. From now on users can stay connected even on the move with the favorite Yamaha FZ-X 150, The all new Yamaha FZ-X 150 comes with Advanced Fully Digital LCD Meter Console, which will display all the necessary features that the previous models had, but the new thing is it can be now conceded via Bluetooth with the Yamaha Y-Connect App. It displays phone notifications on your instrument cluster screen for giving you more convenient ride.
Under Cowl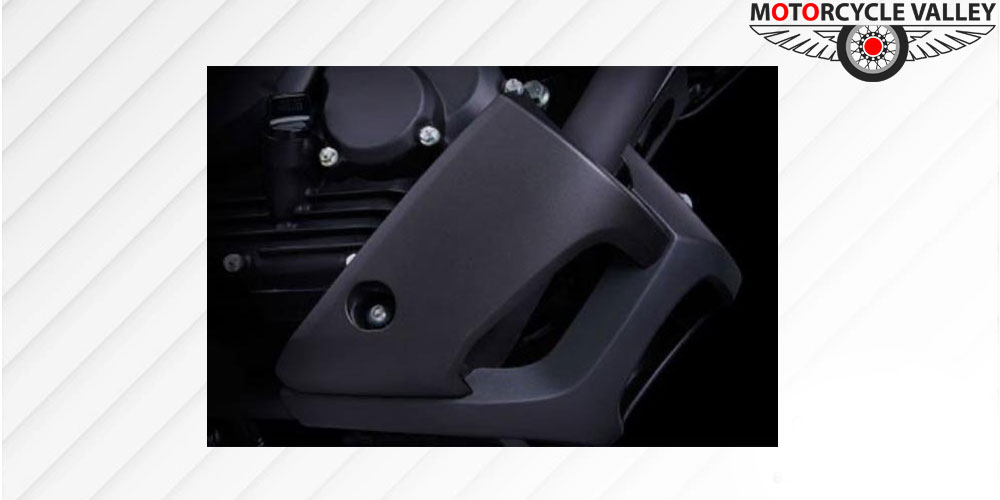 The Under Cowl of Yamaha FZ-X 150 not only adds Neo-retro look but also protects the engine on all kinds of road at all times.
Other specifications of Yamaha FZ-X 150:
Body dimensions: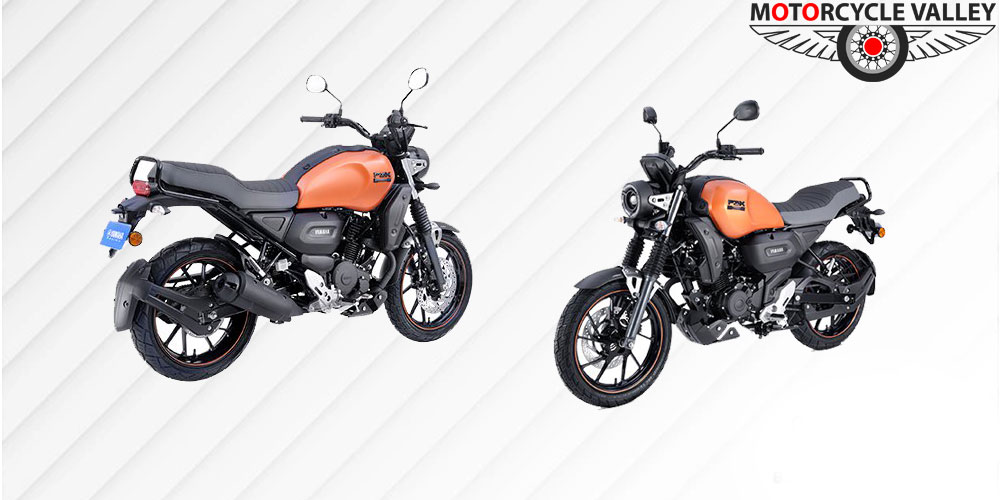 Talking about the body dimension neo-retro FZ-X 150 we have, Overall Length 2020 mm, overall Width 785 mm, overall Height 1,115 mm. The seat height is 810 mm, which is moderate as a café racer or regular commuter category. This bike has generous measurement for the Wheel base and ground clearance, which are 1,330 mm and 165 mm respectively. The Kerb Weight of this bike 139 kg (with oil & a full fuel tank). The Fuel tank capacity is 10 Liters.
Brakes:

As usual this new Yamaha FZ-X 150 also gets dual Disc plates. The front disc brake measures 282 mm and the rear one is 220 mm. For the advancement in braking come because of single channel ABS with all the variant of Yamaha FZ-X 150.
Verdict:

Yamaha FZ-X 150 is available in three attractive color, they are MATTE COPPER, MATTE BLACK and METALLIC BLUE. All the three colors are mated with base black shades. On the whole, this is newest model that Yamaha introduced with all the upgrades and features a rider can desire for. With the DNA of legendary FZ-S series, new design and feature of the new Yamaha FZ-X 150 will also fire up the streets that we can expect.