In our country there is a good reputation and popularity of Indian motorcycles and with the flow of time that popularity is increasing. Indian motorcycle manufacturer's offers well configured motorbikes within reasonable price and those can fulfill all the demands of the motorbike uses. That's why they gradually introduce different category motorbikes along with different segments. Among those Indian companies Hero Motorcop is present. One of the largest two wheeler manufacturer Hero offers commuter and sports type commuter motorbikes and they also provide those in Bangladesh. Recently they have introduced Hero Achiever motorbike as their 150cc segment bike. After it's launched in India people started to gossip about this bike also started to purchase. Recently Niloy motors the Hero motorbike importer of Bangladesh has announced that this new bike is now available at the market. That's why now it is time to check out the features which this new bike contains, and that would be helpful to purchase this new machine.
As we all know Indian motorcycle manufacturers gives more importance to building performance better performance bikes more than its over stylish outlooks, bikes like the Hero Achiever is also a that kind of motorcycle which serve the purpose of better comfort and satisfaction at the daily travel. Alongside that Achiever has brought some special features that give it an advantage in the 150cc segment.

Out Looks
First things first, it's better to know that there was a previous existing model of Achiever which was designed with simple graphics and style. According to the users opinion and the style it contained previous model of the Achiever was not exactly a gorgeous motorcycle and neither is this. The new Achiever has basic design that may not gather much attraction, and the new bike isn't very different compared to its previous version. Its first nature is that of the commuter motorcycle and Hero has no doubts admitting that. People who are looking for a 150cc commuter motorcycle these motorcycles are perfect for them.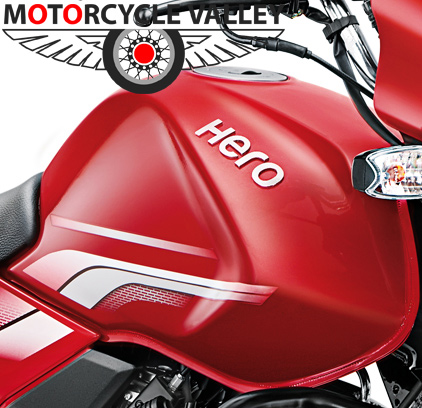 The tanker is well shape that supports a good riding attitude, and the graphics focus on the 'i3s' (Idle Start Stop System). The Hero Achiever gets a very basic and traditional styling, to appeal to urban and rural customers in a similar way. The curvy headlamp gets a bikini fairing style while the muscular fuel tank increases the visual appeal. The color contrast works well for this bike and extra added chrome heat shield on the exhaust makes the looks charming.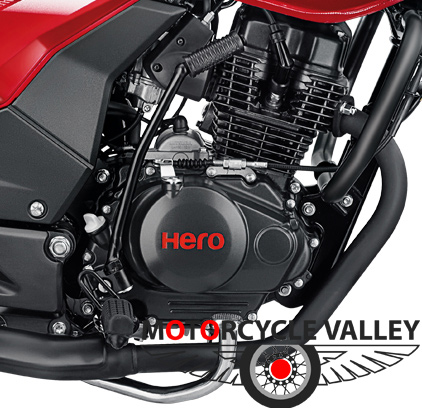 Engine performance
Hero Powered the Hero Achiever with 150cc single-cylinder OHC engine which delivers 13.4bhp and 12.8 Nm of torque. The engine is helped by five-speed transmission gearbox. There is no doubting that the engine is energetic. There is a positive modification made to the engine and one can now open up the throttle for a quick overtake on traffic or crowded roads. The performance will not be a issue for the daily commuting. The gearshifts are exact but little bit noise. New model of achiever also offers better mileage and than before because of the new high performance engine as 150cc commuter. Without that this engine is now quite refined and notably makes lesser noise. The vibrations expected when ridden over 70 KM/H but that are also missing which is a good sign of this bike.
Mileage and speed
The new Achiever 150 returns with new engine and Hero claimed that the mileage of this bike will be 50 KM/L, which is a good figure for a 150cc commuter. It must be noted that this figure is according to WTMC (Worldwide Motorcycle Emission Test Cycle), which is an international governing body looking to regularize the emissions and efficiency of motorcycles worldwide. These tests are conducted in absolutely real-world conditions and under normal riding on city roads, so no need to worry about the mileage of this new motorbike. On the other hand top speed of this commuter is also considerable to all because it can give approximate 110 KM/H speed.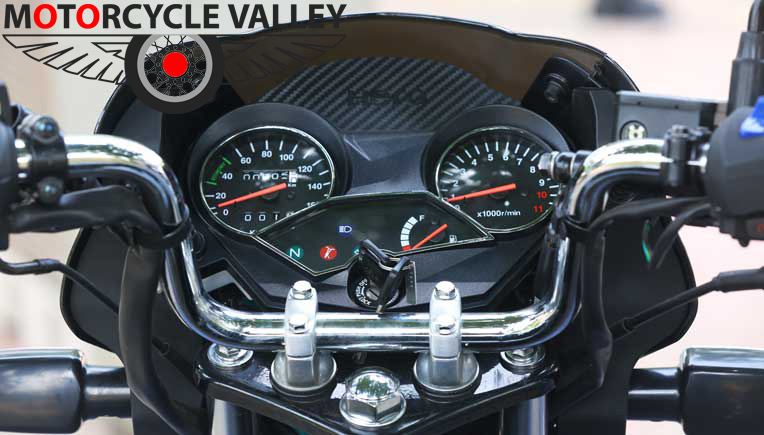 Electrical and Instrument console
Talking about the electrical this bike has new design of the headlamp and it is operated with the AHO (Automatic Headlamp On) system, powered with 12 V - 35W/35W - Halogen Bulb (MFR). Without that LED Turn lamp, 12V - 5Ah Maintenance Free battery, good tall amp is also placed. Instrument panel is not up to date at all. It is a twin-pod analogue unit that was modern on a motorcycle from 10 years ago or more but not at these days. Hero could have surely given a digital instrument console which will offer modern feel to the motorcycle. . The instrument cluster is a fully analogue unit with speedometer, tachometer, fuel gauge, odometer and a trip meter.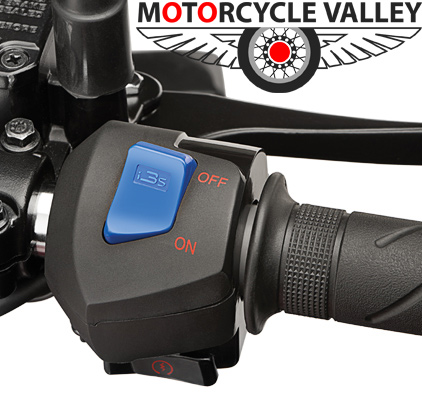 Special Features
Despite being a basic commuter motorcycle, the Achiever gets interesting and decent list of features. Firstly it has Hero's original i3S or Idle Start Stop System which system works pretty well. If the motorcycle is at rest for more than 5 seconds or so, the engine shuts off automatically and starts again when the rider pull the clutch. This process is very Simple and efficient.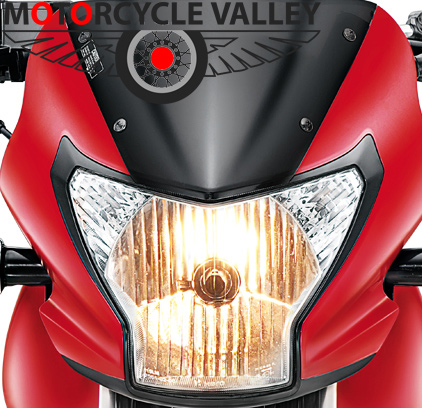 Secondly, the new Achiever 150 has automatic headlamp on (AHO) which means that the headlamp starts on that moment when the motorcycle starts and goes off only when the rider shut the engine down.
Lastly, the instrumentation console contains a side-stand indicator, which reminds you of the side-stand being in use.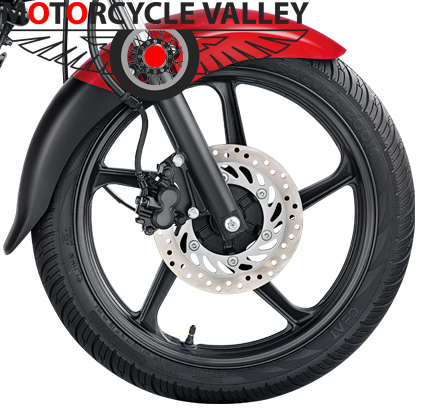 Suspension, tyre and brakes
At the suspensions this new model of Achiever contains Telescopic hydraulic shock absorbers at the front and Swing Arm with adjustable Shock Absorber at the rear side. Tyres which are fitted at the wheels are 80/100-18 47P (Tubeless) at the front and 80/100-18 54P (Tubeless) at the rear side. Both tyres are little bit skinny Hero would propose more wide tyre as 150cc bike. Hero used Hydraulic Disc- 240 mm Dia, Internal Expanding shoe type - 130 mm Dia beakers at the front and internal expanding shoe type 130 mm Dia brakes at the rear side for enhanced braking than the previous model.
Verdict
At last after the observation of this new bikes feature it can be said, Hero Achiever 150 looks like a basic commuter, but promises comfort for the rider through well placed handle bars and crisp gear shifts. And it also a pillion friendly bike as the seat is quite cushiony. The tyres are bit thin but the thin tyres will ensure better fuel efficiency while there will be less rolling resistance.
Most importantly Hero Achiever is one of the most affordable 150cc commuter motorcycles at the local market of both India and Bangladesh. Latest price of this bike in Bangladesh is TK 135100.
The Hero Achiever is offered with three paint design, they are - red, black and grey.