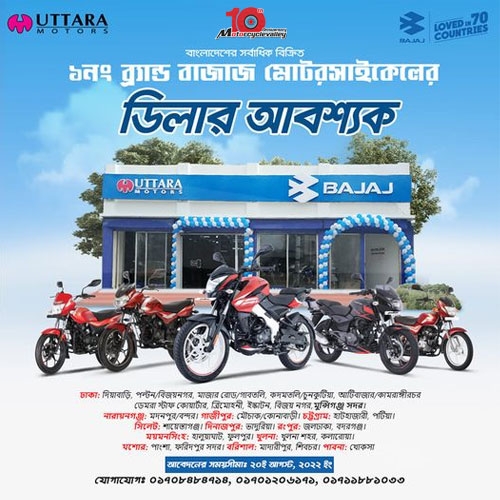 Bajaj, a well-known and well-reputed motorcycle brand in Bangladesh, has started the process of enhance its dealer network to expand its business. Bajaj has taken this initiative mainly because of the desire to bring their products and services closer to the customers more to the root level bike lovers.
Zonewise settlement of Bajaj that means Uttara Motors new dealers in the following areas:
Dhaka: Diabari, Paltan/Vijaynagar, Mazar Road/Gabatali, Kadamtali/Chunkutia, Atibazar/Kamrangirchar, Demra Staff Quarters, Trimohani, Iskaton, Vijaynagar and Musniganjaj Sadar.
Narayanganj: Madanpur/Port
Gazipur: Beehive / Konabari
Chittagong: Hathajari, Patia
Sylhet: Shaistaganj
Dinajpur: Bhaduria
Rangpur: Jaldhaka/Badarganj
Mymensingh: Haluaghat, Phulpur
Khulna: Khulna city, Kalaroa
Jessore: Pangsha,Faridpur Sadar
Barisal: Madaripur, Shivchar
Pabna: Khoksa
If you or people close to you are interested in doing business with Bajaj in or around the mentioned area, please contact 01701206171, 01708484714, 01711881033 without delay.
Application Deadline: 20th August, 2022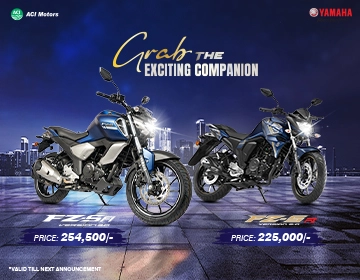 Total view: 101