2016-05-28 Views: 5962
Bajaj Discover 125 ST motorcycle ownership review by Kaibul Siam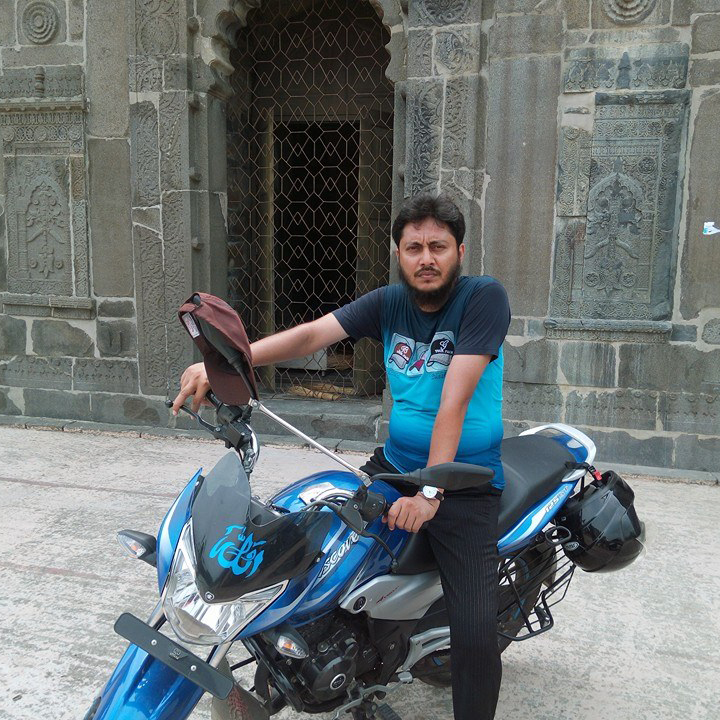 Motorcycle is one of the most attractive vehicles at current world. I am also attracted to this vehicle very badly from the childhood. Because of my attraction and passion about this vehicle I have learned to ride motorcycle when my age was fifteen or sixteen years. From that time I wish to have a bike. In my life I have used few motorcycles. Among them Japanese and Indian commuter bikes were included. In my opinion Sports bike are not the fittest for our country roads that is why I always prefer commuter bikes. Two years have passed I am riding a new version of Bajaj motorcycle which is Discover 125 ST. I have purchased this bike because of the combination of good style and user-friendly feature. After having this bike I am totally satisfied with its performance. From bellow the lines now I will share my personal experience about this bike which will be helpful for the other riders who wants to purchase this bike or using this bike.
Riding experience with my bike:
This thing is very important for a rider because without good controlling rider won't get satisfaction. In my personal observation controlling and handling this motorcycle is very clear-cut or it can be said very simple. At good speed and average speed both times this bike is able to offer good controlling for the riders. Usually I use this motorcycle for traveling in my city roads and in my personal experience this motorcycle is easy to control at these roads for its straight and simple design. This bike is not so heavy or so light weighted at all and that is why it is able to provide good controlling. Cornering with Discover 100 is not so tough because this bike holds good dimension and ground clearance. At the long journeys this bike is able to give smooth riding experience because this bike contains good sitting position and suspensions. I have travelled about 140 Km in a day with my bike and my fallings were not bad at all after the trip.
Engine performance:
This side has to be important because all riders want good performance of their bikes engine. I think most of the Discover users are delighted with the engine performance of this motorcycle alongside me because every single motorcycle of Bajaj is built with well featured engine. This motorcycle is build with 4 Valve Twin Spark Air Cooled 124cc engine. This engine is able to produce excellent max power of 13 Ps@ 9000rpm and torque 13 Ps @ 9000rpm and because of this type of power and torque combination riders can have better performance which I enjoyed. I am using this motorcycle for past two years in my own experience I have got better-quality performance with this bike than the other bikes I have ride. So definitely a good performance can be expected from this bike and in my opinion this bike won't let down any riders.
How I take care of my bike:
This bike is one of my favorite motorcycle which I ever used till now so I took a great care of my bike. I wash my bike with water, others instruments and shining creams at least twice in a month and regular cleaning is a daily part of my life. After running 1000 KM I always change the engine oil for the better performance of my bike. I always check the every important parts of my motorcycle before starting my journey. Such as chain cover, Brakes, tyres, brake shoes etc. if they needs replacement I replace those parts.
Speed and mileage:
I am totally satisfied with the mileage performance of my bike. From the very beginning this bike is always best at its mileage along with the speed. I have personally calculated the mileage and I have got 60 KM/L mileage at the city roads and 65 KM/L mileage at the long journeys. This bike doesn't disappoint me at the top speed performance at all. I have got 90 plus mileage all the time. So any kind of rider will be happy with the mileage and speed performance of this bike.
Pros:
- Standard uncommon look and good color combination.
- Comfortable
- Fuel efficient
- Strong and durable
- Low maintenance
Cons: - Narrow tyres.
Finally I can say that Discover 125 ST is one of the best motorcycles at commuter category and it is perfect for our city roads. Over two years I am using this bike and I am satisfied with this bike.