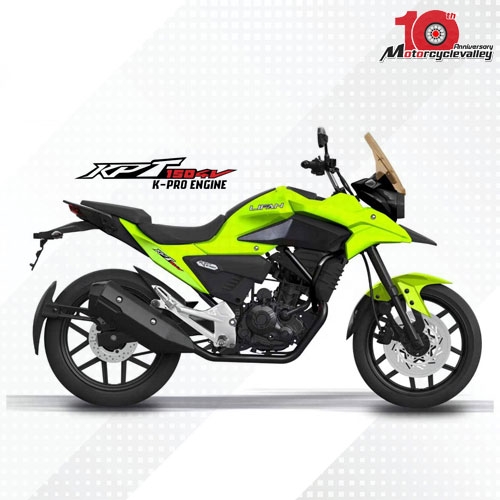 Lifan is one of the leading two-wheeler manufacturers from china and doing good business in Bangladesh. In terms of our local market, though competing with other brands Lifan created a good position by their excellent bike line up and different categories. Though by competing with the Indian brand, China Lifan yet to get any advance position. To maintain their current progress, they always upgrade their bikes and introduces refresh models. If we talk about their product list among many Lifan KPT 150 is a big name. In Bangladesh, there are not so many touring bikes or adventure touring bikes. As a result, the Lifan KPT 150 is a good choice for those looking to ride a touring bike. However, this bike is not directly considered as a sports bike, but it can be said an adventure sports. Recently, we saw Rasel Industries' official Facebook page that they launched a new Lifan KPT 150 with a new engine. From the source, we know that this engine was developed by Lifan's own R & D. They call it K-Pro with 4 valves. So, the base remains almost the same but new appearance and engine comes with new energy.
Lifan KPT 150 4V ABS Key features:
-Elegant and Modern, Muscular Yet flexible:
-Innovative 6 LED convex Headlamp
-Fresh looking LCD digital meter cluster
-Wide high-resilience and comfortable split seating with great cushioning
-Creatively designed rear tyre fender
-NBF2 4V Fi engine
-13-liter large capacity nylon plastic fuel tank
-Stylish stainless iron muffler.
Lifan KPT 150 4V Design & looks: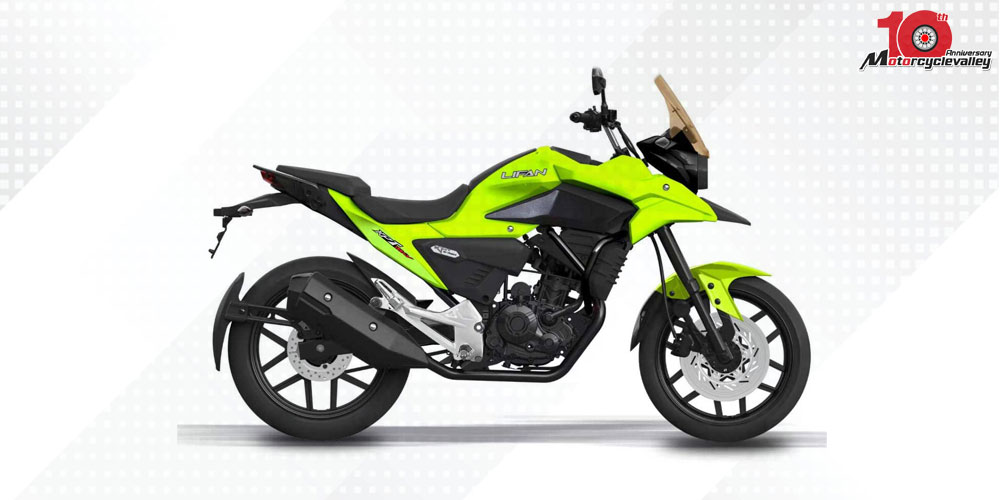 The design s of Lifan KPT 150 4V completely matches with the previous models which can define an adventure bike, but some more add-ons makes the bike more attractive. It has a completely latest model headlamp with an aggressive fuel tank with new color graphics. This bike is semi faired and looks bulkier from the front. Innovative convex type LED headlamps mated with large windshield speaks about the adventure class. It has up raised handlebar and the seat is split in between. Besides, there is a unique tyre hugger that is attached to the rear section and the stainless iron muffler makes this bike so cool from the rear. On the other hand, the wider tire of the bike gives it a very attractive look. Overall this bike looks a like a racing horse ready to perform.
Lifan KPT 150 4V Engine and transmission: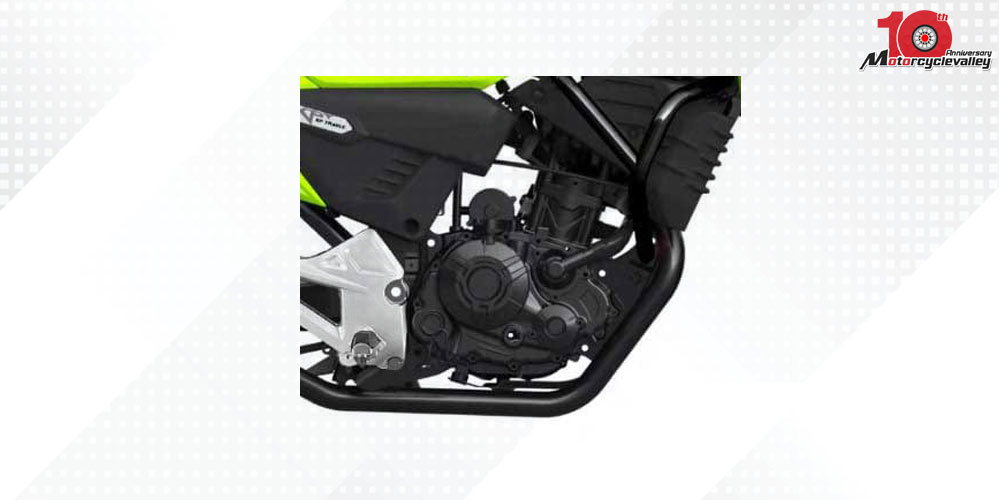 The Lifan KPT 150 4V comes with a new engine, which is why the power and torque figures are more enhanced. The 150cc NBF2 4V Fi engine consists Four stroke liquid cooled single cylinder technology, which can produce 20.4 PS@9000 RPM max power and the max torque is 17.5 NM@7500 RPM. Besides, the engine consists a six-speed gearbox and it would probably provide more than 120 km per hour top speed claimed by the company. You can start up the engine using the electric start, because you won't be finding any kick starting options.
Lifan KPT 150 4V Body Dimensions: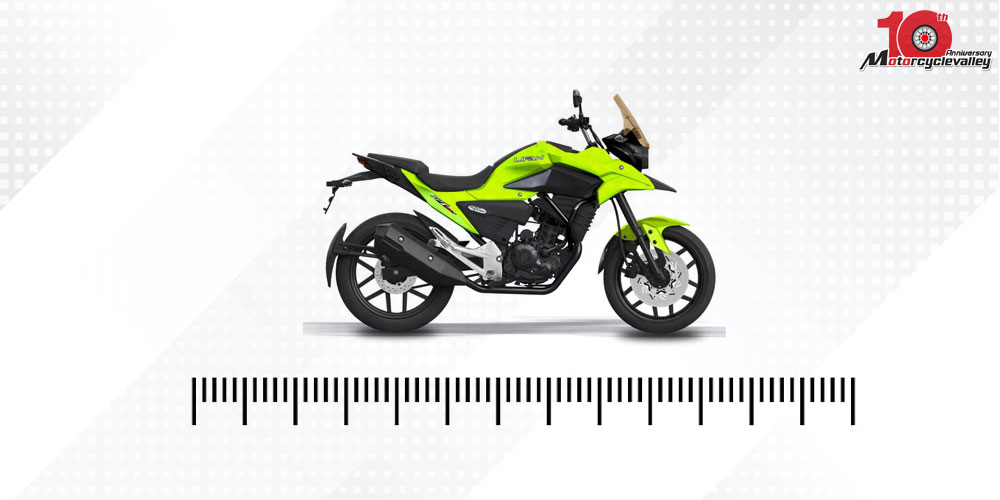 Just like the Lifan KPT 150 previous models this new machine also comes with the same frame. The bike is quite bigger than a regular bike. It has a 2060 mm length, 760 mm width and 1105 mm height. However, the other dimensions are bit different than previous models. The seat height of the bike is now 790 mm and the wheelbase is comparatively larger than most of the commuter bike which is 1340 mm. you will get 180mm ground clearance from this bike. The total weight of the bike is 158 kg which is considered pretty heavier. But due to better weight and body dimensions, it can provide smooth riding experience, which a rider expects from an adventure sports.
Lifan KPT 150 4V Suspension & Brakes:

For Lifan KPT 150 4V Telescopic USD suspension is used for the front wheel and that is good enough to bear the weight of the bike and for the rear, the mono suspension has been installed. However, the bike is too heavy but considering the weight, to ensure the comfort and stability Lifan has used better quality suspension.
Lifan used dual hydraulic braking system on the previous model but the bike gets Dual Channel Abs as well. Based on this sort of braking support KPT is surely up for adventure and provides better security throughout the long run.
Lifan KPT 150 4V Tyres and wheels: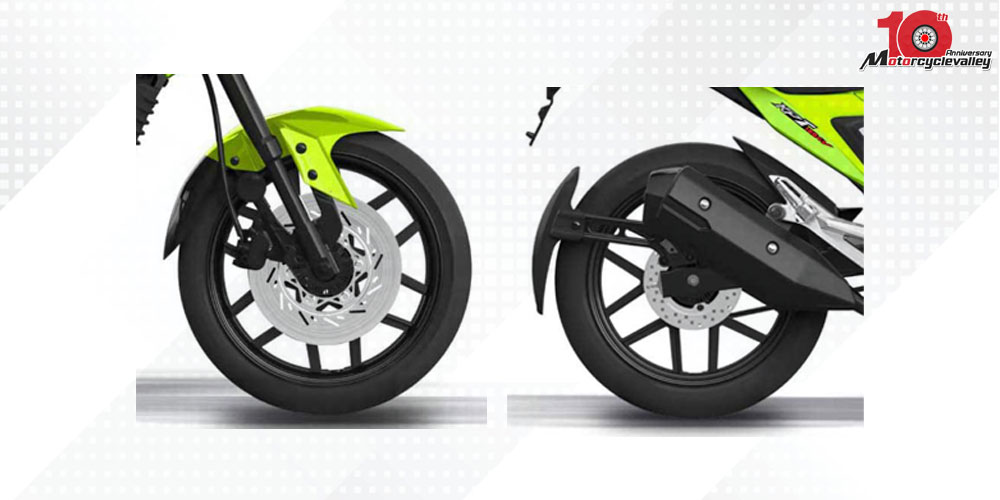 Stylish and durable Alloy wheels are taking the charges for Lifan KPT 4V to role the bike on roads. The front tyre and wheel measurement is 100/80-17 Tubeless and the rear section is measured 130/80-17 Tubeless. Both the tyres are quite good enough to support perfect cornering and stability while braking.
Lifan KPT 150 4V Instrument cluster: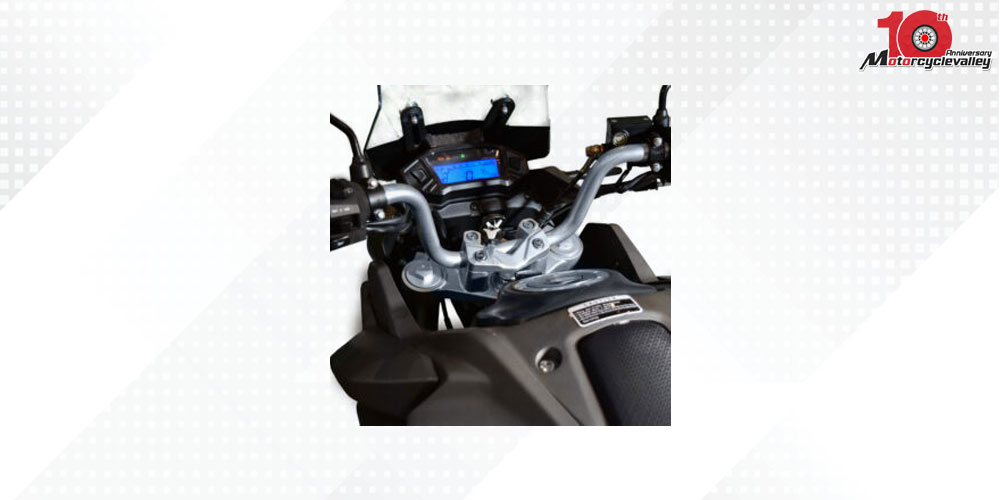 As we mentioned earlier at the key features that Lifan KPT 150 4V gets a complete digital instrument panel. There is digital speedometer, digital fuel gauge and digital trip meter are included and you can just enjoy the ride being alert of every necessary features looking at the cluster.
Final words: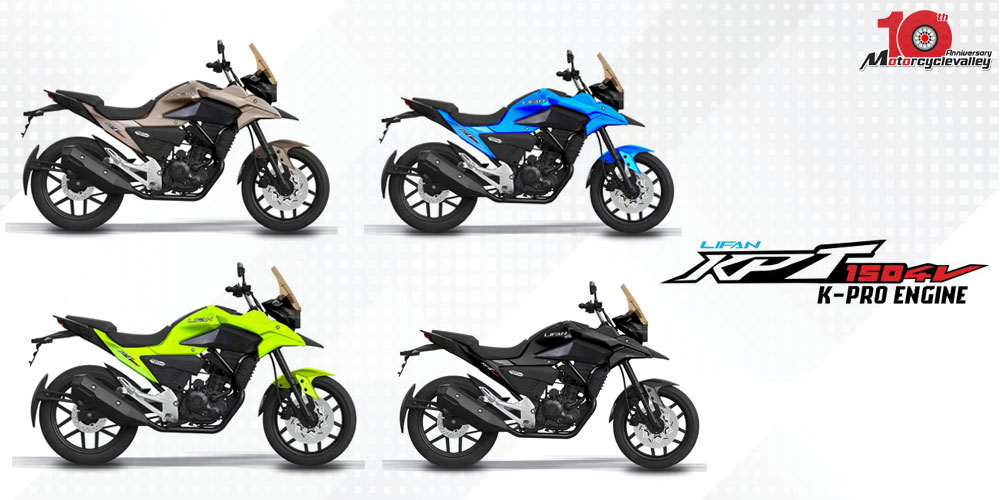 Rasel Industry Ltd. The official distributor of Lifan bought four colors for Lifan KPT 150 4V edition. They are Black, Blue, Lemon green and Grey. Depending on the previous model reputation it can be considered that this bike performance will be enhanced due to its ABS brakes and 4V refined engine. So, the performance level will be one step further overall.
To know more about this bike and the recent price click here.