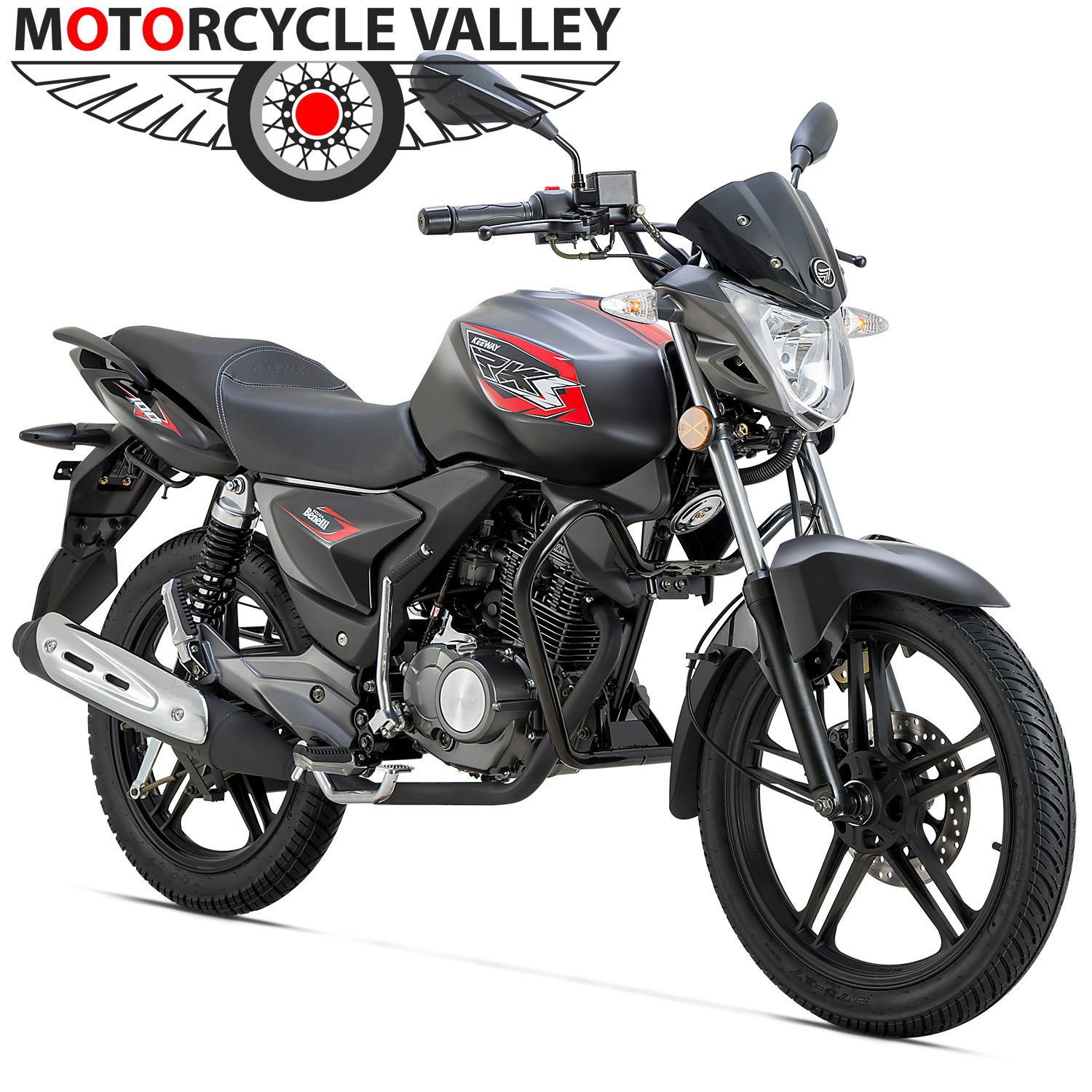 Nowadays next to Japanese and Indian motorcycle manufacturers few others are also getting their popularity because of excellence of their products. In the middle of those rising manufacturers and motorcycle providers Keeway is now a big name. This European company produces different categories of motorcycles and many of them are now available in our country all the way through their importer and sole distributor
Speedoz Limited
. After the availability of Keeway motorcycles their popularity began to rise up and up. There collection also begins to increase because of the great response from the users. Different segments bike are now in hand of Keeway. Design, latest features, different color shades everything is attractive of those bikes long with the reasonable price.
On that product list
Keeway RKS 100 v3
is one of the most demanding 100cc motorcycles. This bike can be a good competition at the 100cc segments for comparing the other 100cc bikes because from no side this bike is lesser than the others. Only one question remains and that is, what well be the performance according to the feature? Bellow the lines let us have a look of the interesting features and the other particulars of Keeway RKS 100 which will let you know better about this bike and will also be helpful to purchase.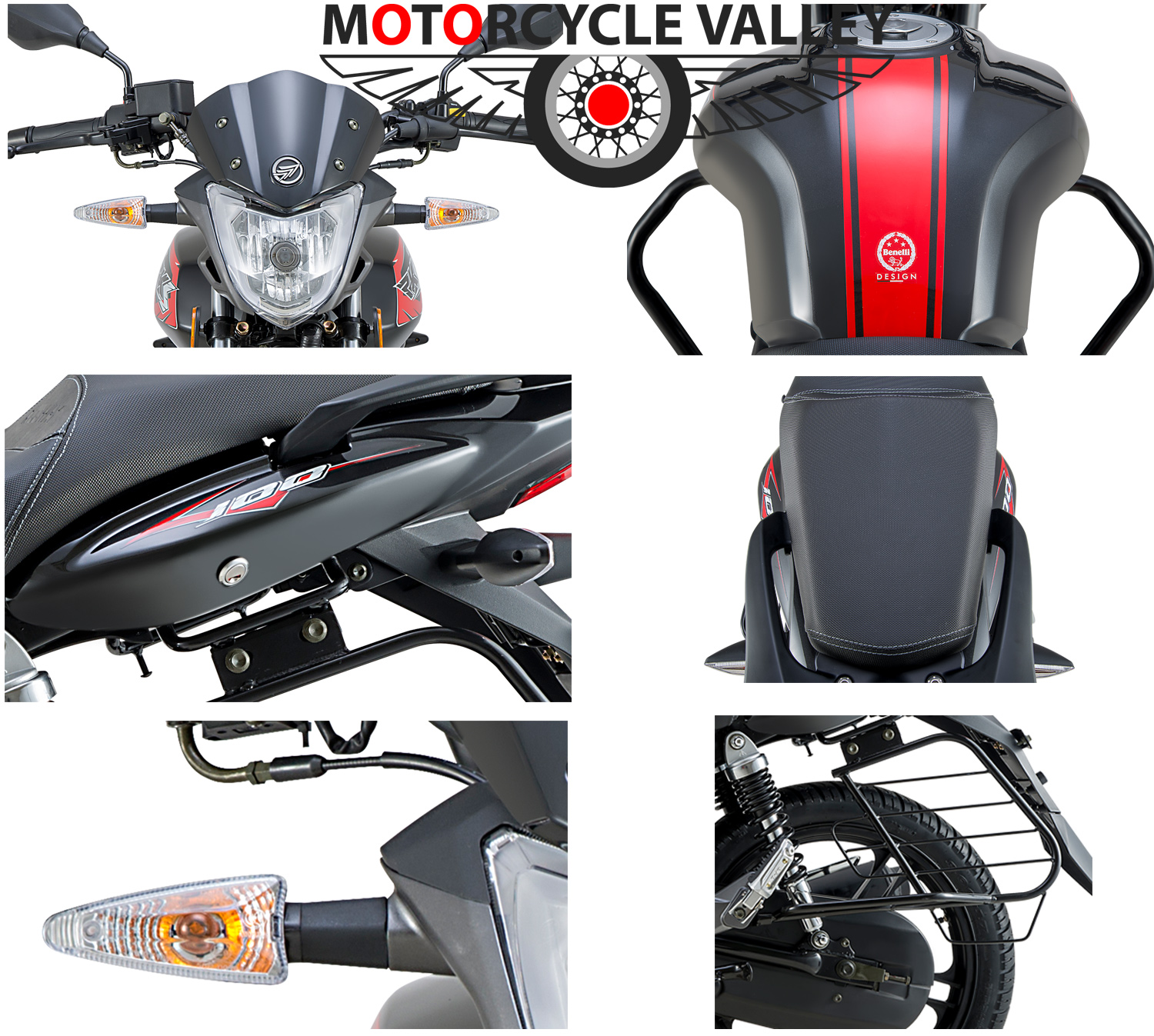 Looks and Design
Keeway RKS 100 v3 is definitely a good looking and nicely designed motorcycle. When we will talk about the outlooks then it must be admitted that this bike is aggressive with its looks at 100cc segment. Bassinet type body frame, excellent and large size headlamp with cover, extra sari guard, good color shades and better design with split seats etc are the built-in beauty of this bike. Dual layer color combination of all the three available color, outstanding tail lamp with long tire fender and stylish indicators make the outlooks eye catching. This motorcycle is designed by the famous Italian company Benelli and they place their best attempt to make this bike good-looking. As a 100cc commuter fuel tanker of this bike is stylish and muscular with both side front kits and the combination of all the other body parts particularly make this bikes design very attractive. . This bikes seat is quite large and comfortable. This seat is quite similar like the sports model bikes which give the design a big reason of attraction.
Over all finishing of this bike design is perfect and this type of model hardly seen at 100cc segment.
Body Dimension
Alongside the design this bike holds better dimension too and with the combination of these both, RKS 100 v3 got a trendy look. At the dimension this bike has the overall length of 2040mm, over all width of 760mm and overall height of 1050mm. Seat height of this bike is little bit higher and that is 760mm. Wheelbase and the ground clearance of this bike are 1260mm and 185mm. According to the measurement this motorcycle is larger in size and body weight is also fantastic for good controlling. Most charming thing is its load capacity. It can take around 160 KG max load onto it without any kind of lacking of engine performance. Other coolest thing is its fuel capacity, this bike holds 16 liters fuel tank which is really exceptional as 100cc bike. We must say enhanced dimension and design is given by the Italian company Benelli who designed this bike.
Engine
One of the most important things a rider need for better performance from its machine is its engine. At this side Keeway RKS 100 v3 can be satisfactory with its engine features. 100cc commuter bike RKS 100 has Air-cooled 4 stroke, single cylinder, 2 -valve engine with 99.7 cc, SOHC engine. This engine can easily produce 5.5 KW @7500 RMP max power and 7.6 Nm max torque. Ignition system of this engine is CDI and holds 4-speed gearbox. To power up the engine both Kick and electric starting options are nearby.
There is a new added function which is located at the engine of New RKS 100 and that is TPS (Throttle position sensor). Throttle position sensor is a sensor that can be used in an internal ignition engine, which can be fuel injected engine or carburetor. Major work of this sensor is to monitor the position of the throttle and located usually located on the butterfly valve. A butterfly valve is valve which is build of a disk rotating with an alliance across the diameter of a pipe for regulate the flow, as in the throttles of many engines. There is a connector which goes from the engine control unit to the TPS sensor. Throttle position sensor reports the position of the fuel pedal to the Engine Control Unit. Then the engine sensor settles on the position of the throttle. It also calculates the amount of air flow to the engine and the amount of fuel to be injected for the required ratio of air-fuel mixture. The signal of the throttle position sensor is used to more exactly calculate the fuel injection quantity for better performance.
This type of feature is extraordinary and it is really helpful for enhancing the performance of the engine and speed.
Meter and handlebar
The meter console of this bike is made with the touch of both analogue and digital panel. This meter console contains, mileage indicator, gear indicator, Trip meter, ODO-meter, RMP indicator which is really satisfactory object. Along with all these facilities its design is also delightful.
At the electrical side this bike contains almost all the facilities at the handlebar. This bike has 12V 9Ah battery, LED tail and turn lamp, powerful headlamp, pass light, engine kill switch, high and low beam option etc.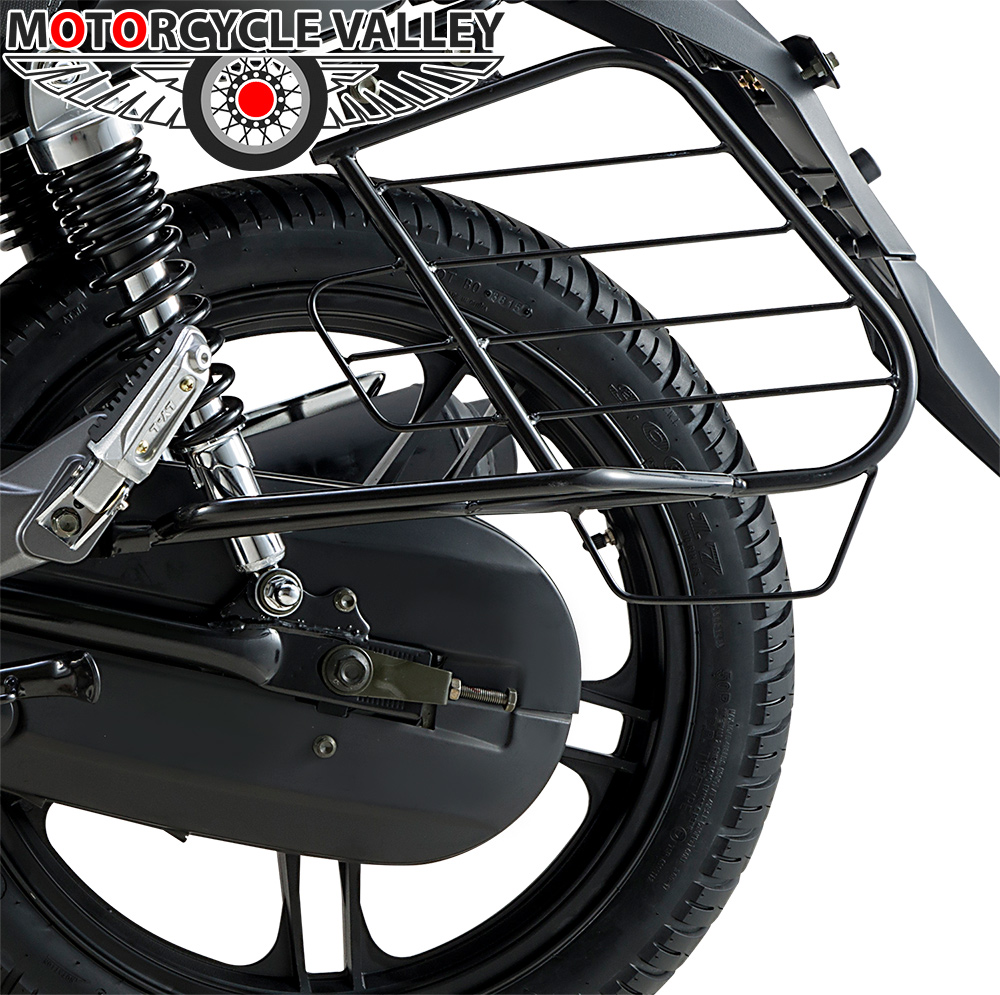 Tire
The Keeway RKS 100 v3 comes with new designed alloy rim on both wheels which are standard. Tires are also with good quality but those are with regular tube type Front tyre is 90/90-17 and rear is 110/80-17. Though everybody wants wide tyre at these days so as 100cc bike these tyres will provide better grip at the flat roads. Along with the tyres braking system and the suspension of this bike are also big reasons of its attraction as commuter bike. Keeway RKS 100 v3 has better quality suspensions with Disk brake in front and Drum brake at the rear side.
Suspensions and brakes
Safety depends on these two things of a motorcycle. At this section both suspension and brakes are dependable of this bike. RKS 100 v3 holds telescopic suspension at the front and coil spring oil damped twin shock suspension at rear side. The rear suspension of the bike seems quite unmatched with the other 100cc bike. So it can be said that it could be better. Braking of this bike is good because of this bike comes with the combination of Disc and Drum braking combination. It has 230mm Disk at the front wheel and 130mm Drum at the rear side.
Final words
Every mechanical thing contains some errors and those can be ignored by the better performance of that machine. So over all it can be said Keeway RKS 100 v3 is a nice combine of design and features. Its looks, design and features advanced considering other available 100cc commuter in our country. Let us hope it will give better performance as well as before.