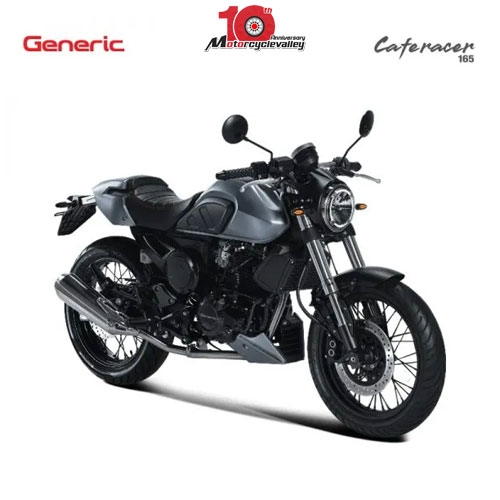 Speedoz Limited has introduced a few fantastic brands and their very stylish and compact featured products throughout last few years. Talking about that list of introduced bikes, Generic Café racer 165cc is quite popular among the motorcycle users around the country. The reason behind is not only the good looks, but also because of their cool features. There is some different color combination, excellent top speed and good comfort as well everything makes this bike special. Let us start talking about the features of this bike.
Attractive things about Generic Café racer 165cc:
- Classic round headlamp with LED
- Upside down suspension
- Rear MONO suspension
- Claimed 135 KM/H top speed
- Premium color and attire finishing.
- 14-liter large tanker
- Oil cooled technology.
Design & looks: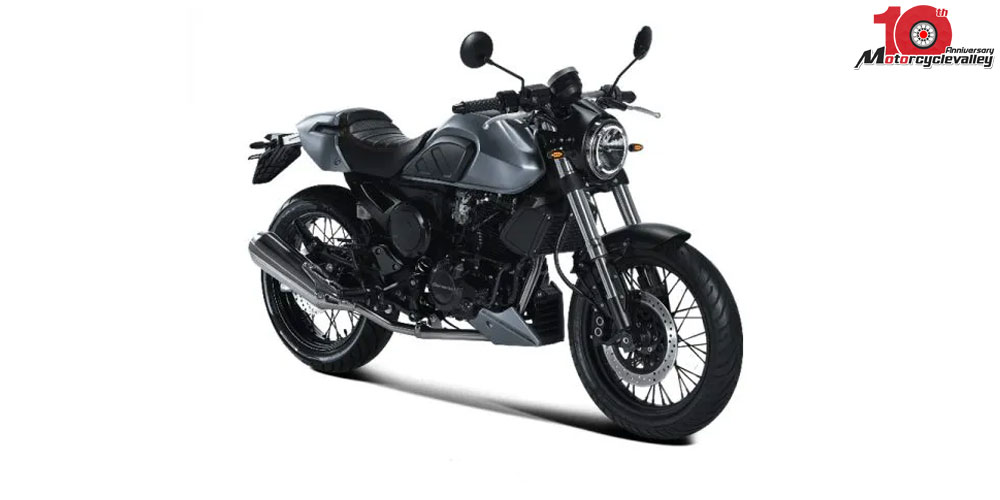 The Generic cafe racer 165 almost looks like the GPX Gentleman 200, so it can be considered that the concept comes from that company. This bikes whole body gets metal finishing. As we mentioned earlier this bike is designed as modern street café racer the modern graphics and well design body parts give this bike an extra bit of attraction. Starting from the front round shape vintage type LED lights grabs the attention from the front. LED lighting ensures you can see and be seen, whilst classic bar end mirrors keep the rear view in picture and grabs others attention again. The motorbike style is set off with a pair of stunning lightweight aluminum rims with beautiful stainless spokes. Anti-Skid Textured Seats, large sized fuel tanker with exceptional color scheme makes this bike more attractive then you can imagine. bike doesn't have much stickering on its body. But the paint scheme looks good. The engine cowl guard enhances its sporty look. Completely it's a whole package of a sports cafe racer bike.
Engine & Transmission: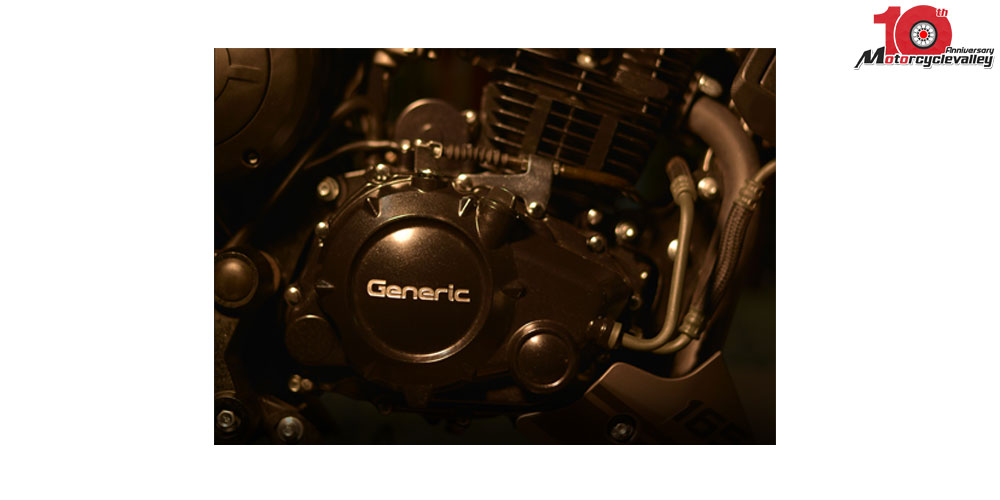 Generic cafe racer 165 equipped with single-cylinder, 4-stroke, 2-valve, SOHC, 164 cc engine that can produce up to 15 bhp maximum power @ 8000 rpm and 14 Nm maximum torque @ 6500 rpm. Its power delivery would be awesome as a café racer bike, which is why company claims that the top speed will be about 135 KM/H (Approx). 6-speed gearbox and wet multi-plate clutch are used for better transmission. To start up the engine you have electric starting options only.
Body dimension: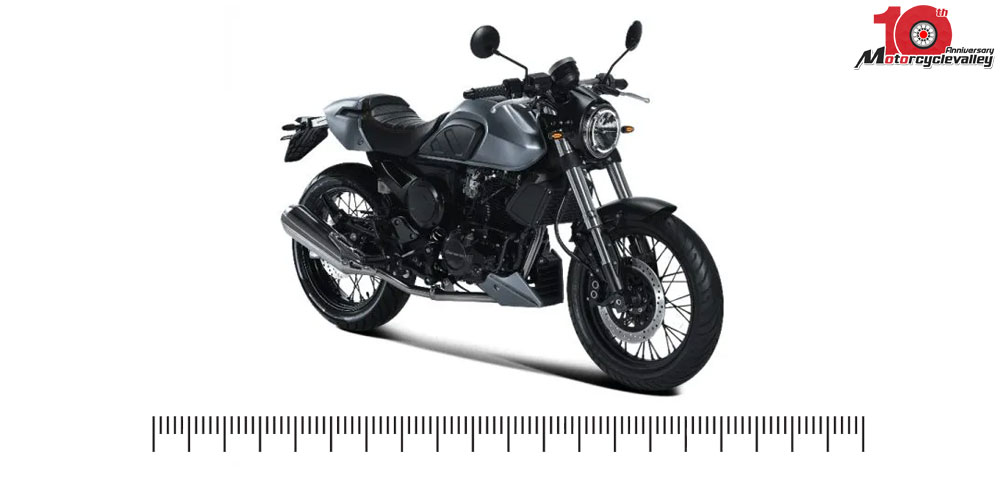 Generic cafe racer 165 comes with one-piece handlebar which can be really comfortable to ride. Because it's upraised position makes sure about the café styling and comfort for the rider. Fundamentally it comes with a pillion seat. But the pillion seat is covered by a plastic board. Whenever you want you can use it as a pillion seat. It looks like a regular cafe racer bike but stronger and muscular. The overall length of this bike is 1986 mm, width 822 mm, height 1049 and seat height 800 mm. For the 179 mm ground clearance will give you confidence during rough roads. It can contain 14 liters of fuel inside the tanker. Overall, this bike weighs 142 KG body weight.
Suspension & Brakes: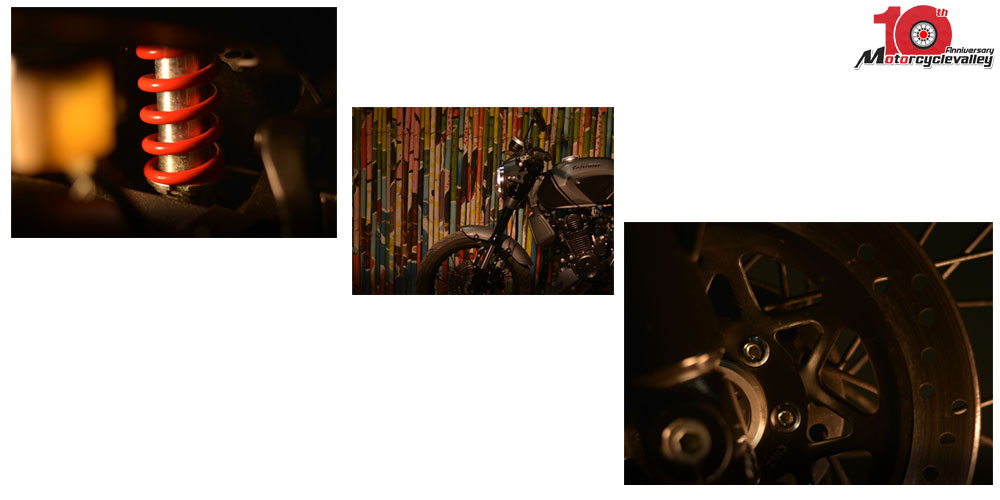 Generic cafe racer 165 surprisingly come with Up Side Down (USD) suspension in the front wheel. Though it's not perfect for the road condition like Bangladesh but it looks premium and works well on smoother roads. Generally, cafe racer and off-road bikes are launched with dual-shock suspension, but this one gets a mono-shock suspension. Along with comfort, it will also give you a sporty posture.
Disc brakes are used in both wheels for Generic cafe racer 165. But the rear wheels' disc is a little bit smaller is size and there is no sign of ABS or CBS brakes in it.
Tyres and wheels: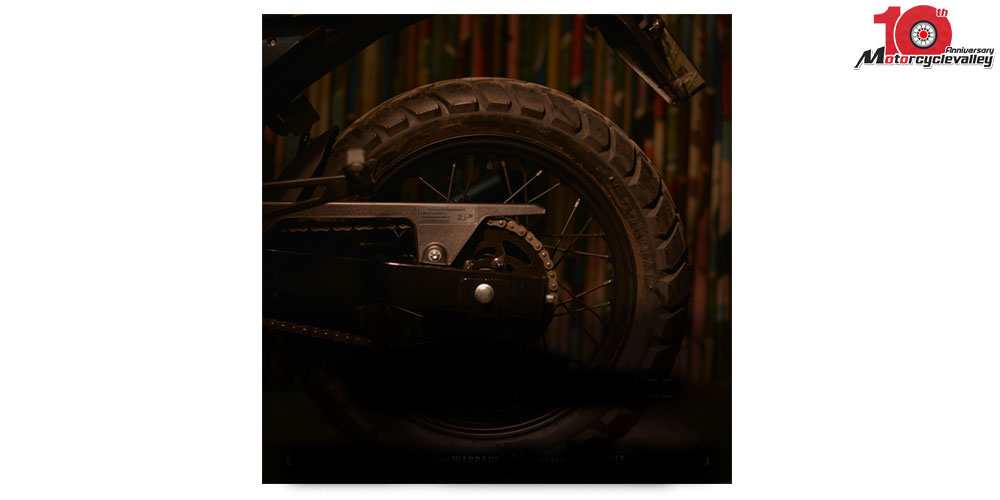 We mentioned earlier that for maintain the trend for café racers Generic cafe racer 165 also gets spoke wheels, but they are forged with aluminum steel. Over them they used 100/80-17 section front and 130/80-17 section tubeless tyre in the rear wheel for this muscular café racer.
Meter cluster:

The instrument console of Generic Cafe racer 165 is fully digital and rationalize with informative features. However, the design is round shaped and looks like analogue it has all the necessary features in digital format. Along with tachometer, trip meter, fuel gauge, and it also comes with gear indicator. The console is brighter and easy to see.
Verdict: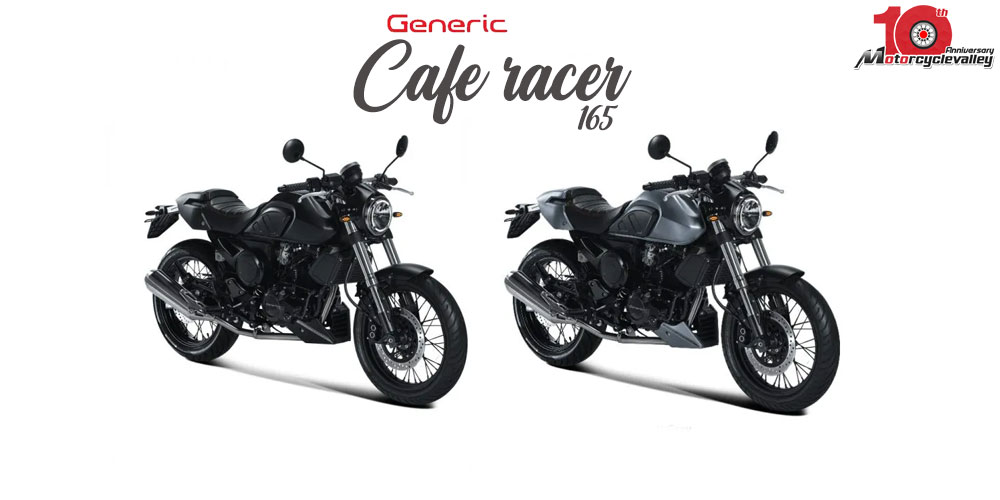 Speedoz LTD brought three colors for this bike, and they are Matte Grey and Glossy Black and Red. According to the features this bike is short of advanced braking system and FI engine, however if the performance according to the user remains worthy then the bike will be worth the budget that is comes in.