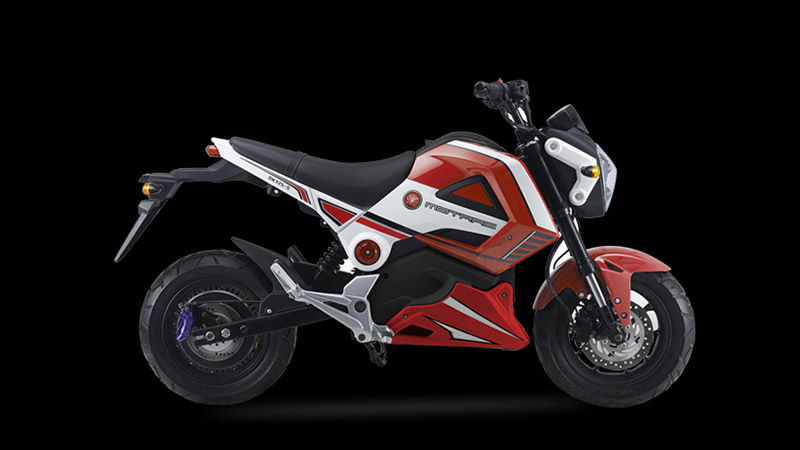 Most of the motorcycle riders can not trust china motorcycle manufacturing company. Their complain is china motorcycles are not so attractive with their outlooks. Riders can not compare these china motorcycles to other motorcycles like sports or cruiser motorcycle. Riders also thought the body condition of china motorcycles are also low in quality and these china motorcycles engine are not fuel efficient. Without all these complains many more negative thoughts are given by the motorcycle rider of our country for china motorcycles. After all these complains china motorcycle manufacturing company "MOTRAC" brings many outstanding motorcycles in our local market. "MOTRAC M3" is one of them.
This china motorcycle "MOTRAC M3" is first shown at Dhaka motorcycle exhibition. Many motorcycle companies present their best motorcycles but among them at this exhibition "MOTRAC M3" made it's position strongly. Young age bike riders was pleased with this motorcycle outlooks and configuration.
At the body condition "MOTRAC M3" motorcycles are made with good quality body parts and for this these motorcycles are much stronger and durable. It seems much alike sports bike. Its built up same as racing motorcycles. The special aluminum RIM and large fatty tiers made the perfect combination with its body.
Like XL model "MOTRAC M3" also exists spring suspension at the back tier. For the high quality suspension rider can ride this motorcycle comfortably. Beside this back tier silencer pipe is placed.
"MOTRAC M3" has electronic fuel injunction system. This motorcycle is made up with 125 CC engine. The engine type of M3 motorcycle is 10 single cylinder, 4strok air coled SOHC engine. This motorcycle also has engine balance sifter.
Max power of this engine is 9.1 BHP/7000 RPM. Max torque is 9.5 NM/5000 RMP which will help the motorcycle to run at speed. The max speed of this motorcycle is 103 KM/Hr and this motorcycle can take 150 KG wight on it and the speed will remain the same. The speedometer is digital of MOTRAC M3. There are disc brake in both front and rear side of this motorcycle and it has tubeless tyres and projection headlights. This china motorcycle can go the distance of 70 KM per liter which very well at our country basis.
There is one bad side of this motorcycle which is the saddle length of this motorcycle is to small. Because of this type of saddle it is to much difficult to ride on it comfortably from one place to another.
Max automobile products LTD is importing and selling "MOTRAC M3" motorcycles to our local markets. The showroom of this company is located at Tejgao, Dhaka. Marketing officer of this company Najmus Shakib says, "the price of MOTRAC M3 motorcycle is 1 lac 85 thousand TK . Without cash these motorcycles can be purchased at installment. But those people who holds a credit card of Dutch Bangla bank, BRAK bank or City bank only they can have the installment facility.
For further information about this motorcycle or any other motorcycles you can visit our website www.motorcyclevalley.com .
Total view: 11053