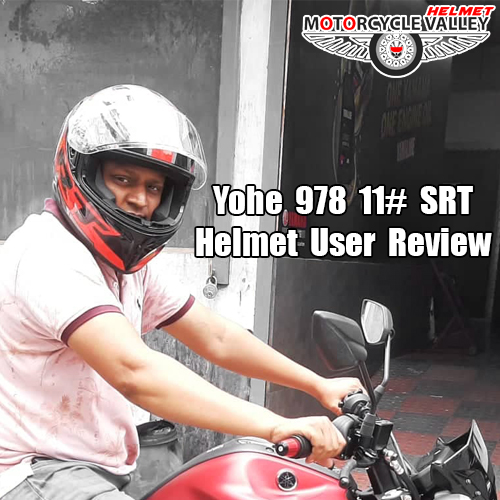 Always maintain safety first while riding a bike, So I always try to wear a helmet when I ride my bike. When I decided to buy a helmet I was searching for a well-braned helmet. When I decided to buy a helmet I looked at various gear shops in the market and came across the
Yohe 978 11# SRT Glossy Red
. I think this helmet is the best on a low budget so I have bought this. Today I will discuss with you some good and bad experiences with this helmet.
Good sides of Yohe 978 11# SRT Glossy Red
•I really like the design of this helmet. I get the red color to match my bike and it looks great.
•ECE and DOT are two certifications on a low budget. It seems to be much better in terms of safety
•The paddings are quite comfortable to me and are not a problem on long rides.
Bad sides of Yohe 978 11# SRT Glossy Red
•I have noticed that the air ventilation system is a little lacking in this helmet.
•The noise is low but very low that no outside sound can be heard.
•The weight is high which makes it a bit difficult to ride for long periods of time.
Finally, I will say that
Yohe 978 11# SRT Glossy Red
is a very good helmet on a low budget and I am satisfied now using this helmet.