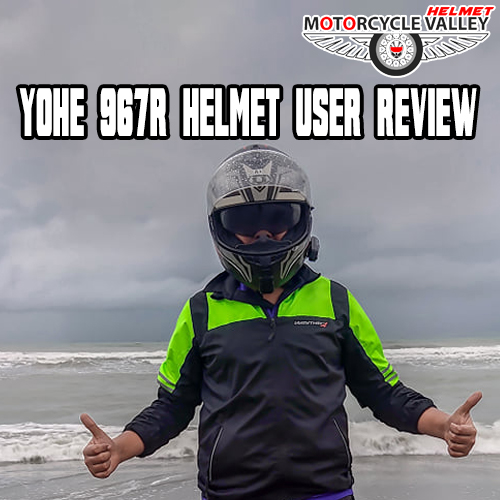 I have been using this
Yohe 967R
helmet for a long time. Certified helmets are very important to me because these helmets protect our heads and make our rides safe. Since I have been using this
Yohe 967R
helmet for a long time, I will share my short opinion with you today in light of my user experience.
Some Good sides of Yohe 967R
•Very good helmet within this budget
•ECE certification at low prices
•Crystal clear visor and the visor quality is very good (Not broken in an accident)
•Weight distribution is very good
•Pinlock 30 is supported and the viewing angle is very good
•The visor mechanism works much better till now work fine.
Bad sides of Yohe 967R
•I am unsatisfied with its padding lost its temper within 1 year.
•Helmet Lock's Metal Parts Gula rusted due to sweat.
•At a speed of more than 80 noise is getting high inside the helmet
•Ventilation System Is Unsatisfied, in the summer heat is good.
Only Clear Visor Available For This Helmet. I can't use Mercury or Smoke Visor if I want because this is not available at Yohe. I have bought this helmet for only Taka 6,000 and I think this is a good helmet according to budget. On the other hand, I did not like their after-sales service because they told me they would bring Smoke Visor but they didn't.