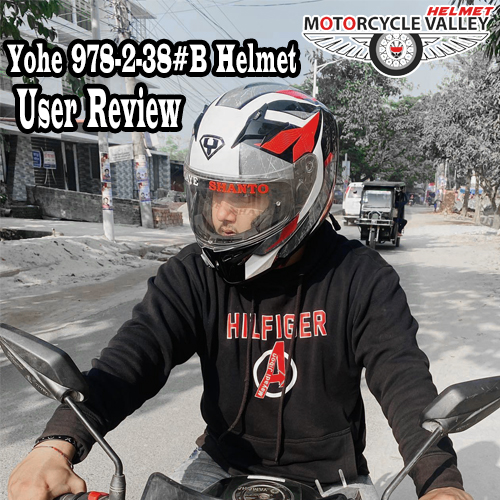 I have been using certified helmets for a long time ago. I like the certified helmets because the safety of these helmets is up to the mark and in terms of design and graphics there are some amazing collections available in the market. I have started using MT brand certified helmets first then I choose the
Yohe 978-2-38 # B
helmet which is very attractive. Yohe has brought some of their exclusive certified helmets to the Bangladeshi market and these are getting popular. I have been using this helmet for the last 1 year and I have found some good and bad experiences. Today I will share with you some good and bad experiences with this helmet.
Some good sides of Yohe 978-2-38#B
•This helmet's padding is very comfortable. The padding of this helmet seemed much better to me than the helmets I had used before. I think the padding of Yohe 978-2-38 # B is very good in this budget out of all the helmets available in the current market.
•Design and graphics are admirable within this budget.
•I have ridden a lot of long rides wearing this helmet. I find it very comfortable in this long ride because it weighs only 1450 grams.
•The Air ventilation system is very good.
The bad side of Yohe 978-2-38#B
I have found only one bad thing that is, the visor quality of this helmet is not up to the mark. The visor gets scratched immediately and there is a huge problem with the night ride.
I have bought this attractive helmet from renowned gear shop
Moto valley
which is located in Rajshahi.