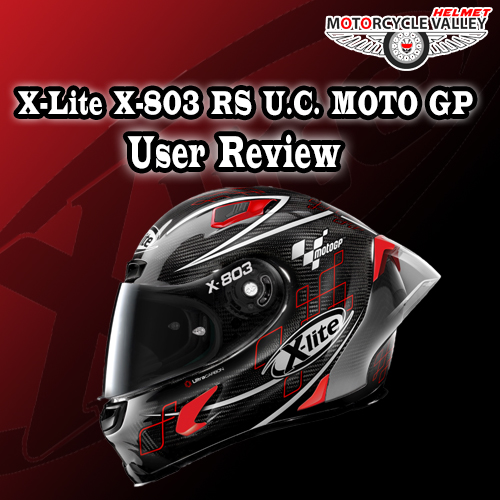 Hello guys! I am Minhaz and using
X-Lite X-803 MOTO GP
edition helmet for the last couple of months. I have interest about bike riding since long way back and I always given priority to use safety gears for myself. Regarding the safety matter I guess helmet is one of the most essential part and I prefer certified good quality helmets from the very beginning of my riding life.
At present days I am using Yamaha MT15 and I thought I should buy a better quality helmet for myself. Though I have a few helmet collections but want to have an excellent product as my new crown. So, I started searching and found
X-Lite X-803 RS U.C. MOTO GP
edition helmet. I literally like the design and the specification of the helmet. Which is why I bought this masterpiece.
After using X-Lite X-803 RS U.C. MOTO GP for a while I figured out most if the things good about the helmet, but a few things are there which is bothering me a lot. Let me mention both sides I found.
Good sides of X-Lite X-803 RS U.C. MOTO GP:
-Excellent graphics and build quality
-Ventilation seems to be very comfortable during long journeys
-Though it's around 1500grams but feels like a alight weight helmet
-Inner liners are very comfortable for long time riding.
-No vacuumed or extra bit of hazy situation occurred inside the helmet while riding.
-Outlook is very eye catchy
Some bad things I found about X-Lite X-803 RS U.C. MOTO GP:
-Visor quality is not up to the mark. Already changed the visor twice within 2/3 months.
-It is highly price comparing to its feature.
-Too much tighter straps.
According to me this helmet is overpriced, because with the budget of TK 60000 I will get many other interesting features from other brands. However, X-lite is one of the most top notch brand existing, but the price can be little bit reasonable I guess, around 40/45 thousand.
This helmet is bought from
Ghost Riderz Station(Helmet)
Thanks for reading.