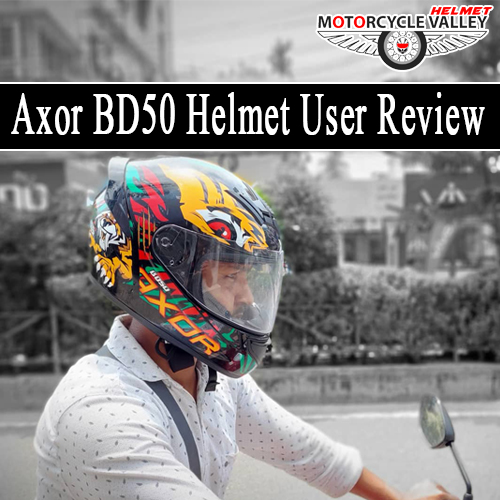 Hi I'm Nasid Ali, today I will share my user experience of
Axor BD50
helmet. Axor helmets are conceptualized and design in Italy while exclusively promoted by the pioneers of the industry Vega, India. I'm using this helmet since 1 month and this has been using in daily life purpose. Now let's talk about some pros and cons about this helmet.
Pros:
•Ventilation system is good
•Padding is comfortable
•Widely visor and no problem with view
•There is no extra noise while riding
•Budget friendly
•Good graphics quality
•ECE, DOT certified
•Good build quality
Cons:
•Weight distribution is not good, feels heavy while riding
•No sun visor for this helmet
•Visor is not scratch proof
•Chin guard is not comfortable
So this is my using experience about
Axor BD50
helmet, this is a budget friendly helmet from Axor, if you want certified helmet in a good budget friendly price then it could be your choice, I would definitely recommend to everyone.