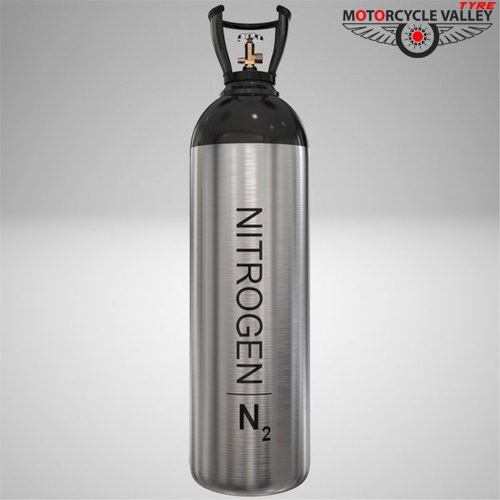 Basically we use air for motorcycle tires. The air contains various gases as well as flammable vapors and other components. Research have shown that, in every month, the normal tire pressure is reduced by about 1 PSI. We all know that, on a hot weather the tire pressure increases slightly and gets slightly reduced in the winter the pressure. As a result, according to the rules we have to check the tire pressure. Today we will discuss with you , why we should use nitrogen instead of air as tyre pressure. So lets know why we use nitrogen as tyre pressure.
Nitrogen is a chemical elements. The air around us includes 78% of nitrogen, 21% of oxygen and 1% other elements. The oxygen and flammable vapors in the air sometimes causes damage to the tire. The oxygen tends to get out of the tire gradually as it has smaller protons in size. On the other hand, Nitrogen has the larger form of particles than the oxygen and due to that reason it takes more time get out of the tires. As a result, the use of nitrogen relieves the problem of lowering tire pressure.
The Advantage of Nitrogen
• It can be used for a long time because the possibility of being expanded or being compressed is lesser reduced.
• Reduces tire maintenance cost of the tire
• Saves small fuel costs
• The tire becomes long lasting
Disadvantage
• Very costly
• Not available everywhere
• The maintenance of the tire should be done regularly.
We came to know why we would use nitrogen instead of air from the above discussion. Hopefully said that, you could understand the advantage and disadvantage of Nitrogen. Now its your decision which one will you use on your bike as tyre pressure.