MRF stands for Madras Rubber Factory! It is an Indian Multinational tyre manufacturing company and the largest manufacturer of tyres in India, likewise the sixth largest manufacturer in the world. It is headquartered in Chennai, India. In terms of Bangladesh MRF tyres are doing business holding the hands of Royal Enterprise.
Royal Enterprise, distributes premium MRF tyres for two wheelers and three wheelers all over the Bangladesh via more than 300of dealers. Royal enterprise introduced several MRF tyreseries of various sizes for Two wheelers in BD. One of the most revolutionary Tyre series Royal enterprise introduced in our local market was MRF Masseter. After the introduction of these masseter tyres, BD bike riders started to switch their stock tyres. Masseter tyres of MRF is powered by Lean Angle Performance System, consequently helps you with a better cornering experience. Moreover, these tyres are bring about with a specially formulated soft rubber composite for vice-like grip and super controlling. Its dual radii profile maximizes the contact patch with the road, maintaining excellent pressure distribution and grip levels. And finally Its unique contoured channel tramp pattern making enhances water routing. Based on all these advanced technologies riders get superior benefits. For instance,


Advanced Lean Angle


High Speed Stability


Perfect Balance


Superior Grip in Wet and Dry Conditions


Excellent braking capabilities, even at higher speeds and during emergency braking.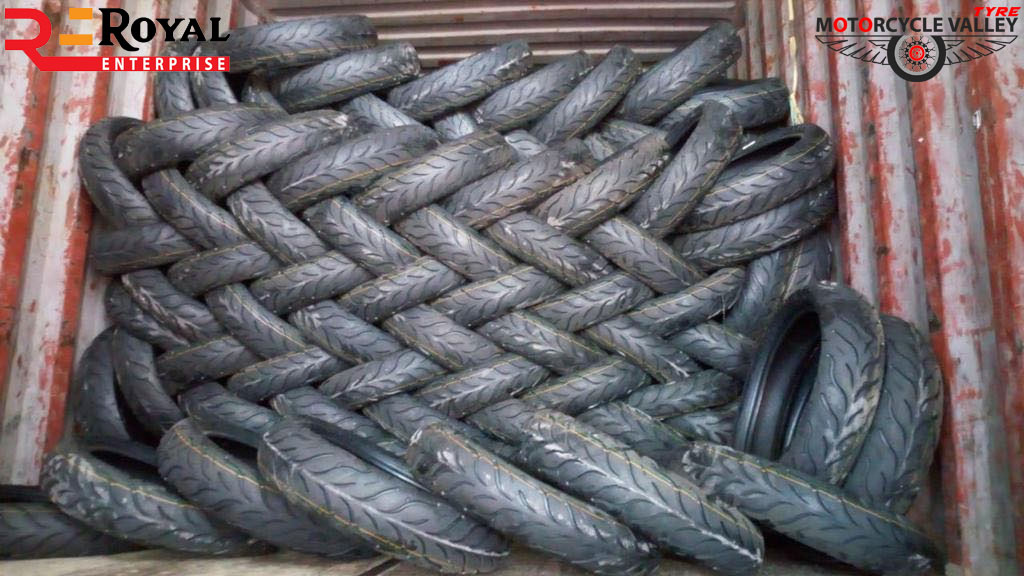 Inspecting all these benefits most of the BD bike lovers started to change their stock Tyres and took Masseter as their trusted riding partner.
Very recently Royal Enterprise is up for conveying another groundbreaking product in our local market. They will introduce Masseter 130 section tyres for Bangladesh. it is good to know that, we have 130 section tyres available in BD manufactured by MRF, namely MRF Revz. Meanwhile, other companies also provide the same section tyres, but the demand of Masseter tyres were really high and their performance also caught attention. As a result, MRF finally agreed to provide those. We have huge number of users who are carrying 130 section tyres with their bikes and they already urged for the Masseter several time. For their convenience and looking at the demand, Royal enterprise will provide the tyres very shortly. Already 290-piece sample products landed in Bangladesh. The making, materials and the advantages will be the same. After finalizing some assessments to be aware about the problems and downsides, hopefully Royal enterprise can meet the consumers need as it should be.
Total view: 616