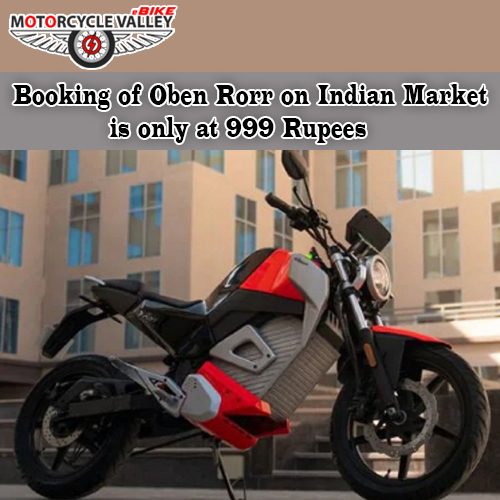 As people's tastes, needs and preferences to travel change over time, as well as rising fuel prices, most people are now showing more interest in alternative fuel-powered vehicles. At the same time, electric scooters are as easy to ride as they are easy to maintain and cheap in price. All in all, we are going to see the triumph of electric bikes in the days ahead.
This is a continuation of what we see in our neighboring country India where new and famous brands are making their presence known along with attractive offers and various facilities.
Oben Rorr is one of India's leading e-bike companies, an electric bike with a 4.4KWh lithium ion battery and a 10kW electric motor. This motor can generate 63 Nm of torque. Surprisingly, this e-bike can run from 0 to 40 kilometers per hour in just 3 seconds. The company claims that the maximum speed of their electric bike will be 100 kilometers per hour. This bike can run up to 200 km on one charge.
The company has launched their first electric bike Oben Rorr in the Indian market for just Rs 99,999. However, Indian buyers can book this bike from March 18 by visiting the official website of the company for only Rs.999. The company has said that the delivery will start by July this year. The company also said that it will continue to launch new products every six months for the next two years.
Attempts have been made to give the electric bike a somewhat retro look by keeping it in line with modernity. The bike uses a round LED headlamp. Also like other premium bikes this bike has LED turn indicator and tail lamp. Telescopic suspension and disc brakes on two wheels are used for comfortable riding. Besides, the triple tone color look of this bike is very beautiful to look at, anyone will agree with it.
Note that the introduction of e-bikes with such features and facilities in the Indian market is definitely good news for Bangladeshi e-bike aspirants as there is a lot of interest in bikes that are now available in Bangladesh instead of the bike lover's choice. We can expect to see innumerable variants of e-bikes in Bangladesh this year or from the beginning of 2023, just as we are seeing in neighboring India now.
Total view: 161