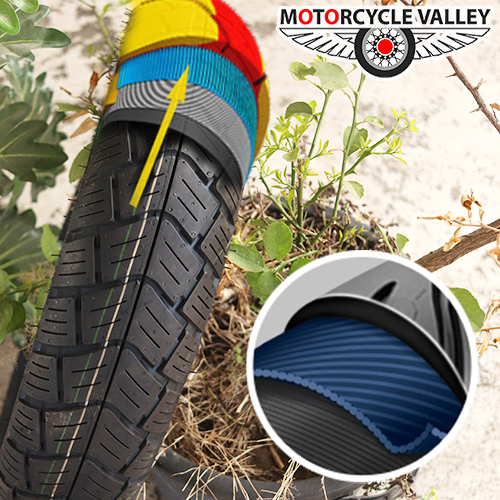 Special Tire Compound
Here used specially formulated rubber combinations and compounds which capable of providing good grip, stability, and excellent ride on the road.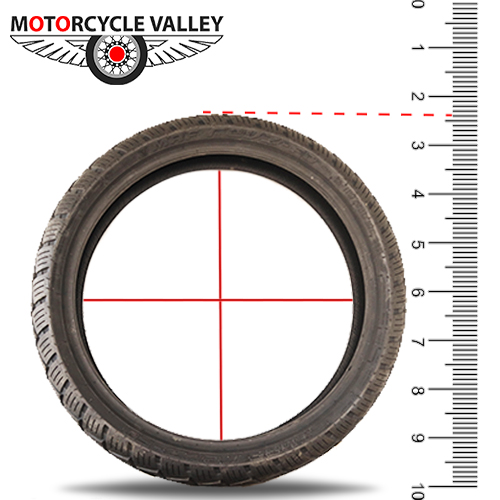 Rounded Profile
The rounded profile helps maneuver sharp turns effortlessly. The round determines the importance of the cornering of the building.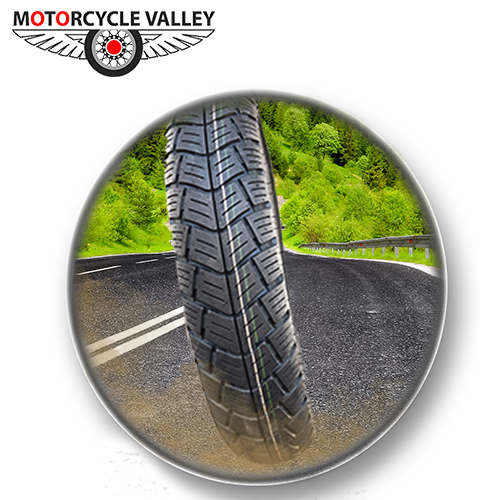 Dry and Wet Gripping
The gripping system of this tire is very good which gives you better feedback on wet and dry roads.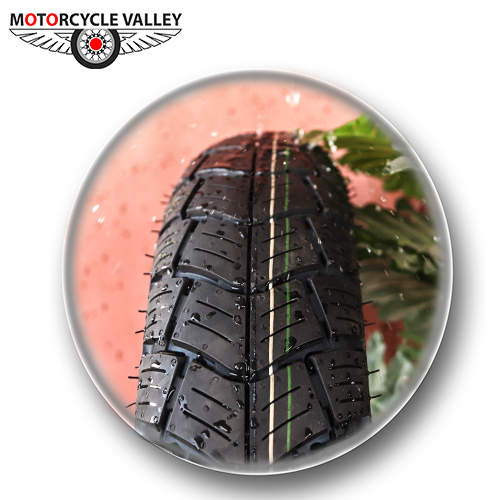 Angular Tire Design
This tire is made with an attractive tread pattern with an angular pattern. As a result, the angular approach design creates a nice drainage channel to provide optimal grip levels.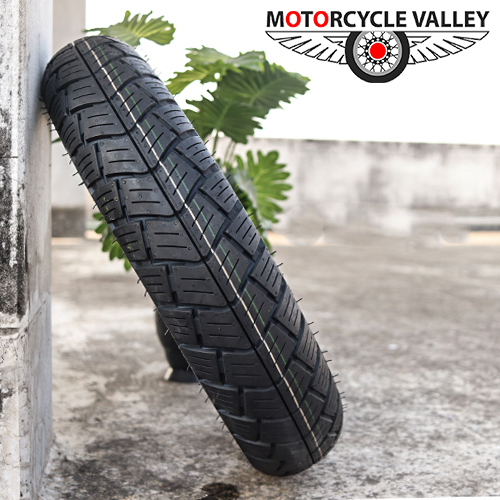 Latest Tire Construction
MRF has used its latest technology in the tire construction of the Revz series which provides better tire control, stability, etc.