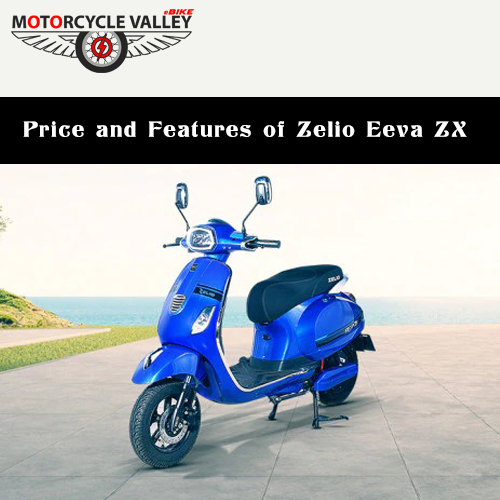 One of the most popular electric scooters in the Indian market today is the Zelio Eeva ZX electric scooter from Zelio Motors. This electric scooter is able to give you a great range in low cost. If you are looking for a good range of electric scooters, then the Zelio Eeva ZX may be your first choice e-bike to top of list.
Let's find out about some of the new features and features of the new electric scooter:
This e-bike has a great quality battery for the rider that is capable of supplying enough power to your scooter. In this e-bike you will find a 48 watt 26-40 Ah lithium ion battery pack. This battery will be accompanied by BLDC motor.
According to the company, the battery of this electric scooter can be fully charged in 4 to 5 hours with a regular charger.
This new e-bike has some great features. Some of the notable features include digital speedometer, DRLS, digital trip meter, central locking, parking gear, front storage space, LED headlights, reverse parking, LED tail lights, LED turn signal lamps, and more. The company says that this electric scooter can travel up to 120 kilometers on a single charge. In other words, you will get a range of 120 kilometers on a single charge. Also in terms of braking system, this electric scooter has disc brakes (front wheels) and drum brakes (rear wheels).
It is worth mentioning that the company has already launched this electric scooter in the Indian market. The company has priced the general variant of the electric scooter at Rs 59,000 and the top variant at Rs 62,000.
It is to be hoped that by the end of this year, we may see many more e-bikes in the Bangladeshi market, including the Zelio Eeva ZX, as it is not too late for the products that are running well in the neighboring Indian market to reach the Bangladeshi market.
Total view: 47