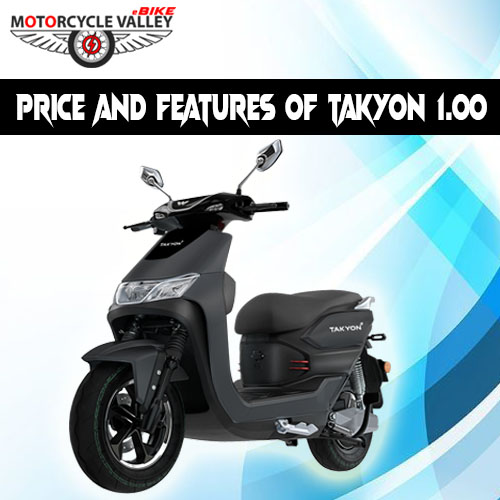 Over time we always see some changes in human life and transportation or comfortable travel is like a basic need in human life where everyone wants a comfortable own vehicle within their capacity which will be basically one of the tools of their freedom. Motorcycle or two wheelers is a vehicle revered by all classes of people by which everyone can travel considering their own needs.
But in recent times, the dominance of electric vehicles in almost every country of the world is coming to the notice of everyone and Bangladesh is no exception. Almost every fuel brand in Bangladesh has started working and business with fuel powered bikes as well as electric bikes.
Takyon 1.00 is a well-known brand of e-bike in Bangladesh with its attractive design and sophisticated features that are able to attract the attention of anyone very naturally.
Takyon 1.00 is equipped with a 72 volt battery with Hub Motor which will take about 8 hours to fully charge and according to the information provided by the company this Takyon 1.00 will be able to run continuously up to 70 kilometers.
This gray e-bike looks a lot like the size of a normal fuel-powered scooter for the first time, or there's no way to tell if it's an e-bike. However, the design given to this e-bike has the ability to easily adapt to any rider of any age.
The front and rear wheel disc brakes are capable of giving full control to the bike in any direction or at any speed which gives a rider the confidence to ride the bike without fear.
With all these features, Takyon 1.00 e-bike is being sold in the market of Bangladesh at BDT. 99,900. Takyon is a product of Walton, a famous home appliance brand in Bangladesh. So if you have any questions about quality, you can contact any Walton Home Appliance Showroom next to your door.