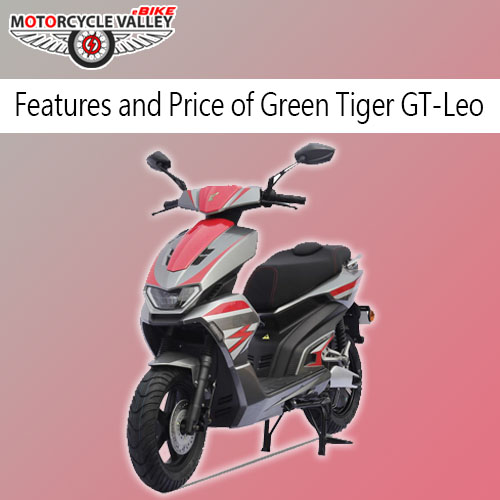 In recent times, there is a difference in the choice of almost all bike lovers in the world, including Bangladesh. Over time, the interest in electric vehicles instead of fuel-powered bikes has been noticed and this is why the prevalence of electric vehicles is increasing worldwide.
Green Tiger
is one of the most well known and popular brands in the world of e-bikes in Bangladesh whose product list is equipped with a total of
12 excellent e-bikes
, each of which is made with a color combination that will catch everyone's attention.
One of the 12 models of Green Tiger is the Green Tiger GT-Leo which is equipped with almost all the modern features as per the current demand.
All the features of Green Tiger GT-Leo at a glance:
The GT-Leo's Outlook is shaped like a well-known scooter and no one will dislike it when it comes to the question about color. On the other hand, the power of the battery is 60 volts which will supply power to the 3000 watt motor (Bosch Motor). The battery will take about 5 hours to fully charge and once fully charged it will be able to run up to 70 kilometers. The maximum speed of Green Tiger GT-Leo is 60 kilometers per hour which is enough for a standard e-bike.
To control it, the front and rear wheels have disc brakes, which make it easy to get full control over the GT Leo effortlessly.
Green Tiger's best e-bike GT-Leo is currently being sold in the market at BDT. 1,55,000. It is worth mentioning that Green Tiger has the largest number of showrooms in the e-bike market in Bangladesh. So if you decide to buy an e-bike, you might find a Green Tiger showroom by searching the market near you.
You can call for showroom or any Green Tiger bike - 01988441199