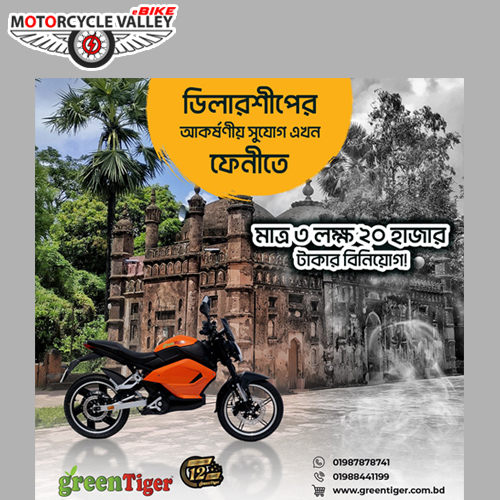 Green Tiger is one of the best brands in the e-bike market in Bangladesh and one of the most eye-catching e-bikes ever. Green Tiger is again offering dealership to increase the business of Green Tiger in Bangladesh.
There are several interesting offers from Green Tiger
1. Addition of lithium battery to all bikes
2. Receiving maximum commission on sales
3. Guarantee of receipt of parts, there is special commission.
4. Timely promotions for showrooms in your city.
5. Provide training as per requirement including certified service agent training provided by Green Tiger.
Dealership conditions:
1. A showroom of 300-400 square feet.
2. Required Papers (Trade License & NID)
3. A small investment.
The Green Tiger is now in your town, on your doorstep.
Contact +8801988441199 or fill out our dealership form from here
https://greentiger.com.bd/become-a-dealer
Total view: 104