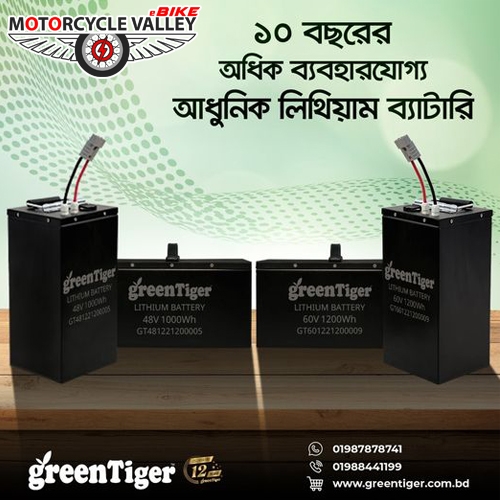 Life of an E-Bike depends on its battery and the performance of an E-Bike depends on the quality of the battery. When buying an E-Bike, a customer has to worry the most about the battery performance and durability of an e-bike.
From this point of view, Green Tiger has solved the way for all classes of customers to buy Green Tiger e-bikes with their advanced technology batteries with a 10-year long-term assurance. Needless to say that, there are many more e-bikes in Bangladesh but there is no e-bike brand that assures its battery quality such a long service.
Along with this updated battery, you are going to have:
•More mileage
•Low cost
•Lite weight
•1 unit charging power
•6 months replacement and 5 years service warranty
If you are thinking of buying an e-bike at an affordable price by thinking of comfort for short way riding, then you can buy a Green Tiger e-bike with all the mentioned facilities.
You can contact
Hotline: 01988441199, WhatsApp: 01987878741
Total view: 300