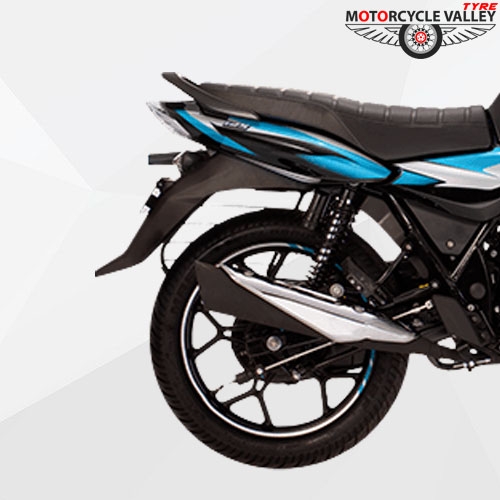 Bajaj Discover series has been a very popular series among Bangladeshi riders from a very long time, and Bajaj Discover 125 is not an exception. With its stylish design, strong engine, high mileage and decent pricing; it is a very good choice in the 125cc commuter segment.
The key part of avoiding motorcycle accidents and staying safe is to maintain the tyres of your motorcycle as it is the only thing that touches the road. A well- maintained tyre will lead you to your destination securely by balancing traction with the road and reducing the mischances that you might suffer due to poor road and weather conditions.
We all know how good our roads are in Bangladesh. So we should give importance before buying tyres for our bike.
-The front tyre size of Discover 125 is: 2.75 X 17
-The rear tyre size of Discover 125 is: 100/90-17
There are various types of tyres from different companies for these bike. Now we, Team Motorcycle Valley are going to provide you a list of tyres that you can pick for Bajaj Discover 125 bike's Rear Tyre. Let's get a look at these tyres:
Maxxis M6017 100/90-17
Price: Tk 4,400.00

MRF Masseter X 100/90-17 55P
Price: Tk 3,800.00
Apollo Actizip R3 100/90-17
Price: Tk 11,309.00
In addition, you can also look for,
Tourino Tyres:
Tourino ARROW-C 100/90-17 55P
Tourino CROSSROAD 100/90-17 55P
Tourino JOURNEY 100/90-17 55P
Tourino SOLDIER 100/90-17 55P
Ceat GRIPP 100/90-17
Ceat ZOOM 100/90-17
Gazi Boomer 100/90-17
Gazi Karbon 100/90-17
To get updated information about tyres click here.
Total view: 83