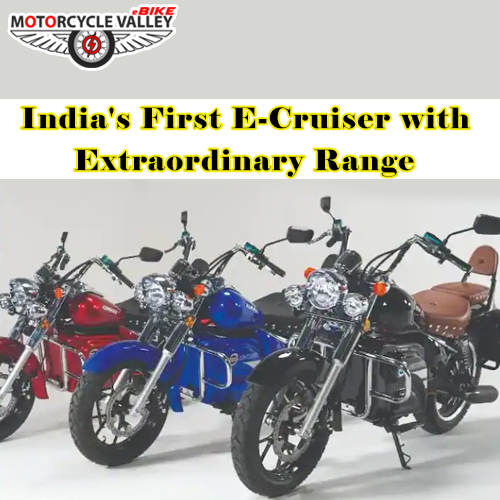 Komaki launches electric Ranger cruiser bikes and Venice scooters in India. Ranger has been named the country's first electric cruiser bike. The company has already built high standards with IC engine cruisers like Indian Motorcycle, Harley Davidson and Royal Enfield.
The company has used a lot of chrome in this Ranger Cruiser along with big thick wheels. With elegant color on outlook. However, the company has come up with electric scooters as well as bikes, not just cruisers. Venice is a stylish new scooter with a traditional look and comfort. It has a 3kw motor and 2.9kw battery pack, which will be available in 9 colors.
Komaki Ranger Electric Cruiser:
This cruiser bike comes with a 4kW battery pack. Never before has such a large pack been used in any two-wheeler in India. The Ranger is capable of giving a range of 180-220 km on a single charge. This is good news for bikers. Especially for those who like to go on long trips, this cruiser can be the ideal bike. The Ranger has a 4000 watt motor. Garnet Red, Deep Blue and Jet Black - these three colors will be available in the showroom for the customers. This luxurious bike has many features including Bluetooth, sound system, side stand sensor, cruise control feature, anti-theft lock system and dual storage box.
Komaki Ranger Electric Cruiser Price:
Komaki Ranger and Venice Scooters will be available at all Komaki dealerships in India from January 26. The Ranger's ex-showroom is priced at Rs 1,68,000 in Indian rupees and Venice at Rs 1,15,000. The features of the Komaki bike, the load and the great mileage are of interest to bikers. The country's first electric cruiser bike has already caused a stir in the e-bike market.
Total view: 86