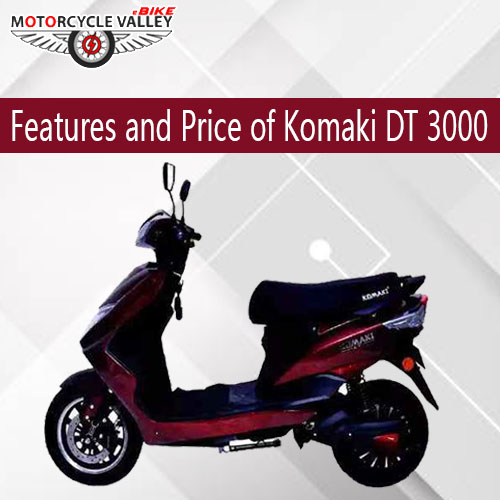 E-bikes are now in vogue in neighboring countries. With the rise in fuel prices, the demand for e-bikes has increased. The Komaki DT 3000 is one of the few e-bikes that has gained widespread popularity in that country.
The scooter is available in Metal Gray, Translucent Blue, Zet Black and Bright Red. Komaki DT 3000 has 3000W BLDC motor along with a 62V52AH battery. The company says that this electric scooter is capable of running 180-220km on a single charge. Maximum speed 80km per hour.
The battery of this scooter will be fully charged in just 4-5 hours with 15A wall socket. Komaki DT 3000 has front telescopic shock absorber and rear hydraulic shock absorber.
These two scooters have connected features. This scooter will connect to the smartphone via Bluetooth. There are also great features like regenerative braking, mobile charge point, reverse assist, cruise control remote lock.
"With these two electric scooters, the company has expanded its portfolio towards green mobility and put better options in the hands of the customers," said Gunjan Malhotra, director of the company at the launching ceremony in the Indian market.
The Komaki DT 3000 is being sold in the Indian market at Rs. 1,22,500 And since it has created quite a stir in the neighboring country with its excellent customer service and customer engagement, we can expect to see the Komaki DT 3000 in Bangladesh very soon.
Total view: 120