Last day registration remaining of Pulsar StuntMania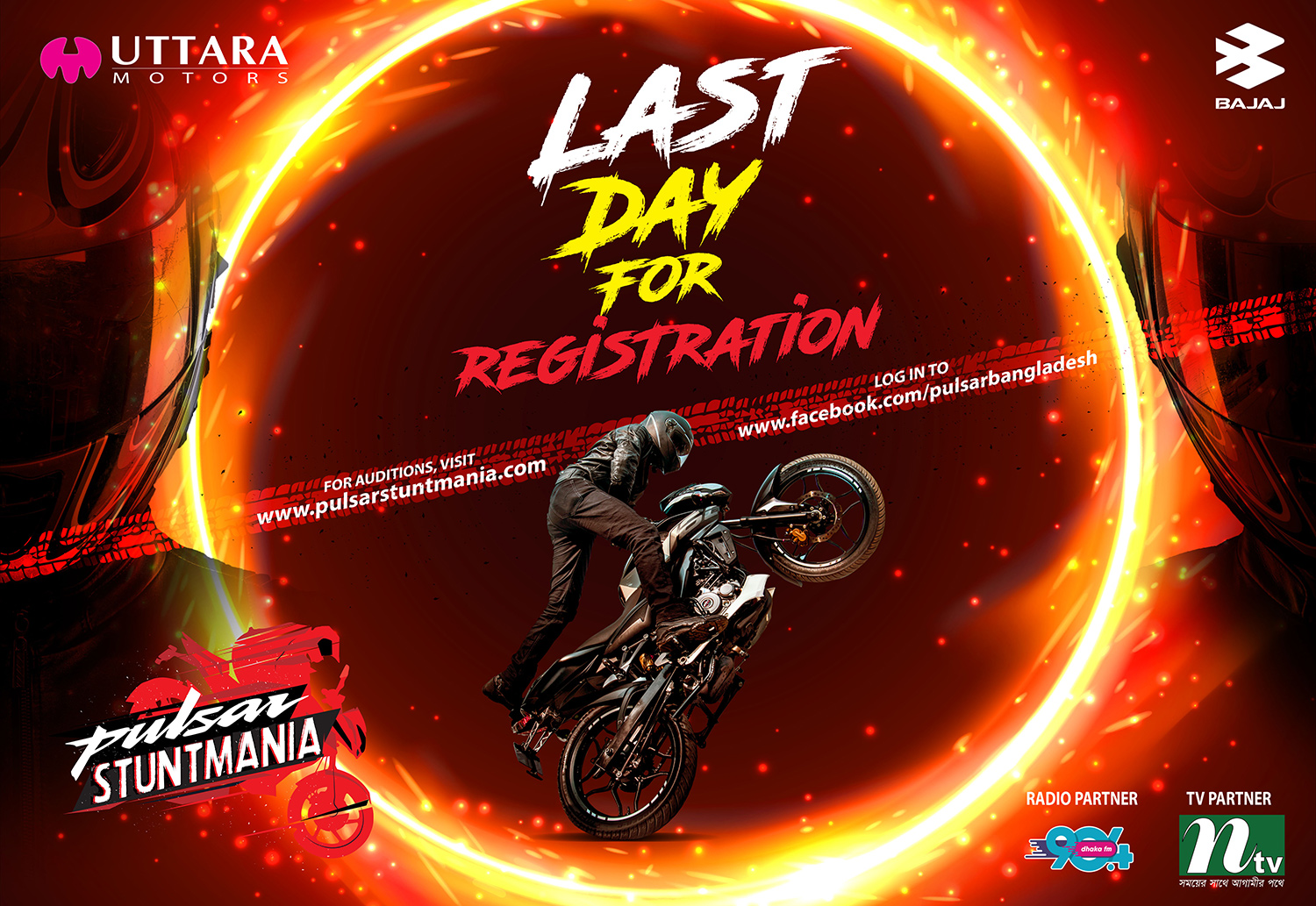 Last margin line of Registration process for Pulsar Stunt Mania Bangladesh is going to an end today. 17th of July 2019 was scheduled the last day for registration and reached that today. Therefore the interested participants has only this day left in their hands to show their own stunts and learn from the experts, and win TK 1000000 along with a brand new Pulsar NS 160.
For the last few weeks this registration process was going across the country and to make it easier this process was set on online basis. Last day of registration is, July 17, 2019 and already many have shared their videos to participate. For this remaining day stunt lovers still has a chance to take part. Sending an intro video today will give them a chance to join in the country's first bike stunt show.
To take part follow
www.pulsarstuntmania.com
this website or visit the official Facebook page. Why do you like stunts? And why Pulsar stunt Maria will choose you in Bangladesh? answering these two simple questions make an intro video and please send the answer to the two questions on their Facebook page or on this number-
01701206178
.
If you think Pulsar Stunt Mania Bangladesh will choose you for the country's first bike stunt show then register today.