8000+ registrations for Pulsar StuntMania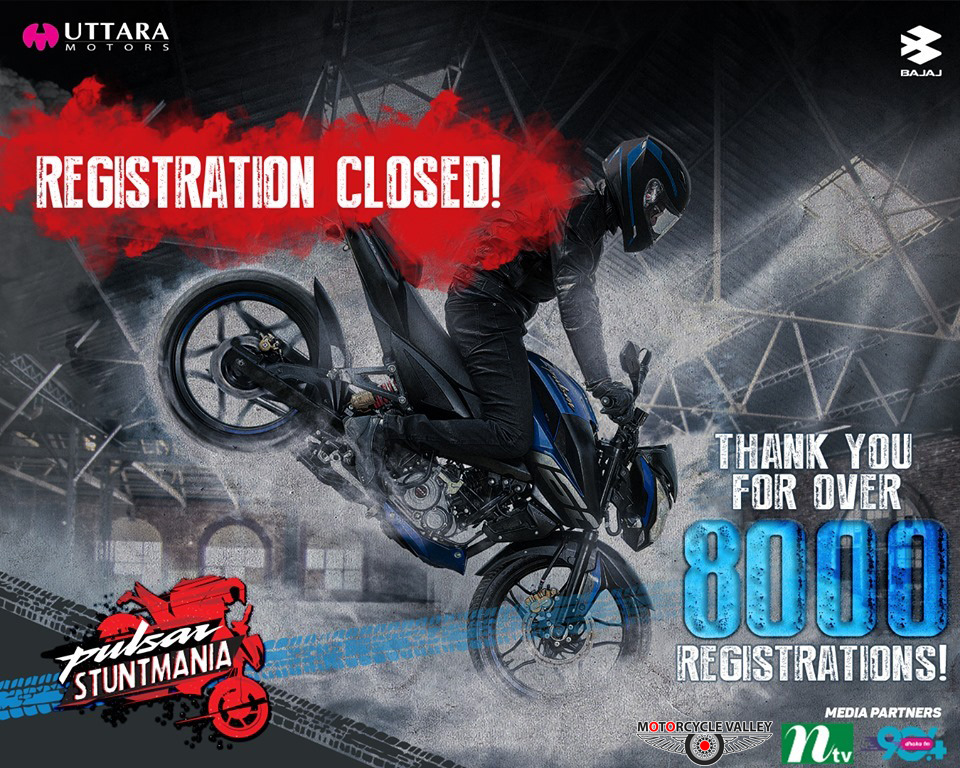 Registration time is over for Pulsar stunt Mania Bangladesh!More than 8,000 registration has been done for the first bike stunt reality in Bangladesh. The selected participants will be called for the auditions soon.
Country's first bike reality show is about to take place soon. On 17th July 2019 registration for Pulsar Stunt mania was closed. To perform on the biggest stage of bike stunting participants have to go through the audition round which is going to be appear very soon. Having a good response Uttara Motors the authorized distributor of Bajaj and Bajaj Company itself are pleased. They have thanked all the registered participants for their overwhelming response and support! And they also added now it's time for them to face the real test, ground is getting ready the auditions will start soon. All these 8000 contestants will be judged through this audition round and selected will perform at Pulsar stunt Mania.
Those who knows about this contest already knows about the reward, for next update and any details about stunt Maria Bangladesh please keep an eye on the official Facebook page of Pulsar Bangladeshor follow
www.pulsarstuntmania.com
.