2000 registrations and counting for Pulsar Stuntmania, Bangladesh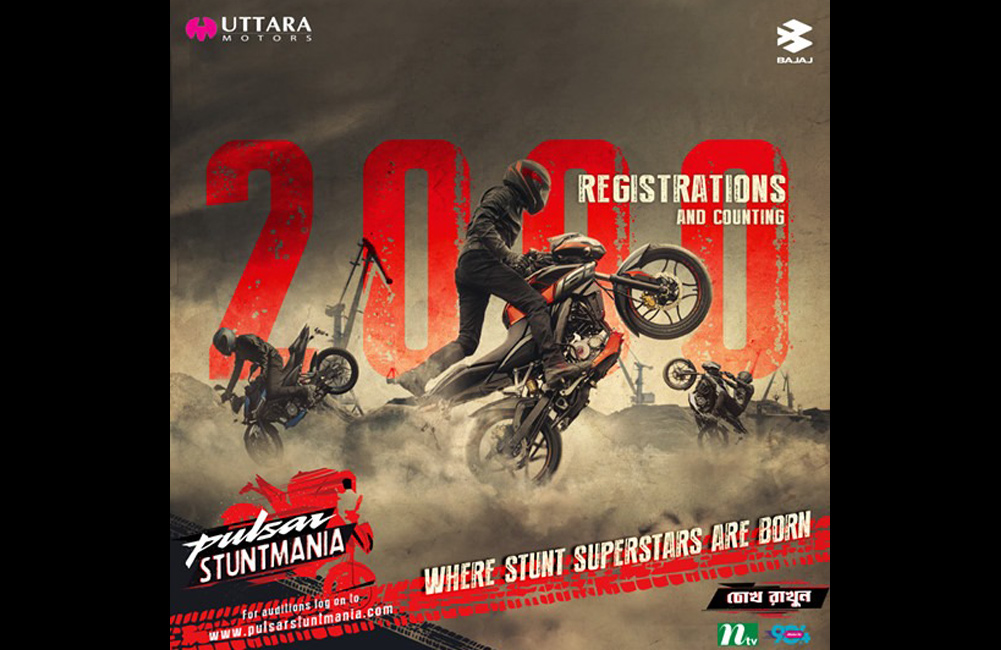 Pulsar Stunt Mania! Registration for the first bike stunt reality show in Bangladesh is going on and the craze is getting more blistering. The registration of 2,000 people is already done! The count is still on and every stunt lover is welcome to show their skill on this platform.
Bangladesh's first bike reality show is going to be uncovered within very short period. Here the bike lovers will get their first chance to show bike stunt in. Their online registration process is still going on and as it is mentioned 2 thousand bikers already entered their name to perform.
There still a chance to register. Anyone who has a motorcycle can take part in the Pulsar stunt mania Bangladesh, and the winner will be rewarded win with ten lack taka and a brand new Bajaj Pulsar NS 160. Interested participants have make a introductory video on why do they like to stunt and why the pulsar stunt mania Bangladesh, will choose them. After making this video they have to send the intro video to their official Facebook page, or on the number 01701206178 (Viber), by answering these questions.
To register, visit
www.pulsarstuntmania.com
or the official Facebook page of Pulsar Bangladesh.
For any need or inquiry knock or call at 09678333888.